Braves open up '22 season at Boise State University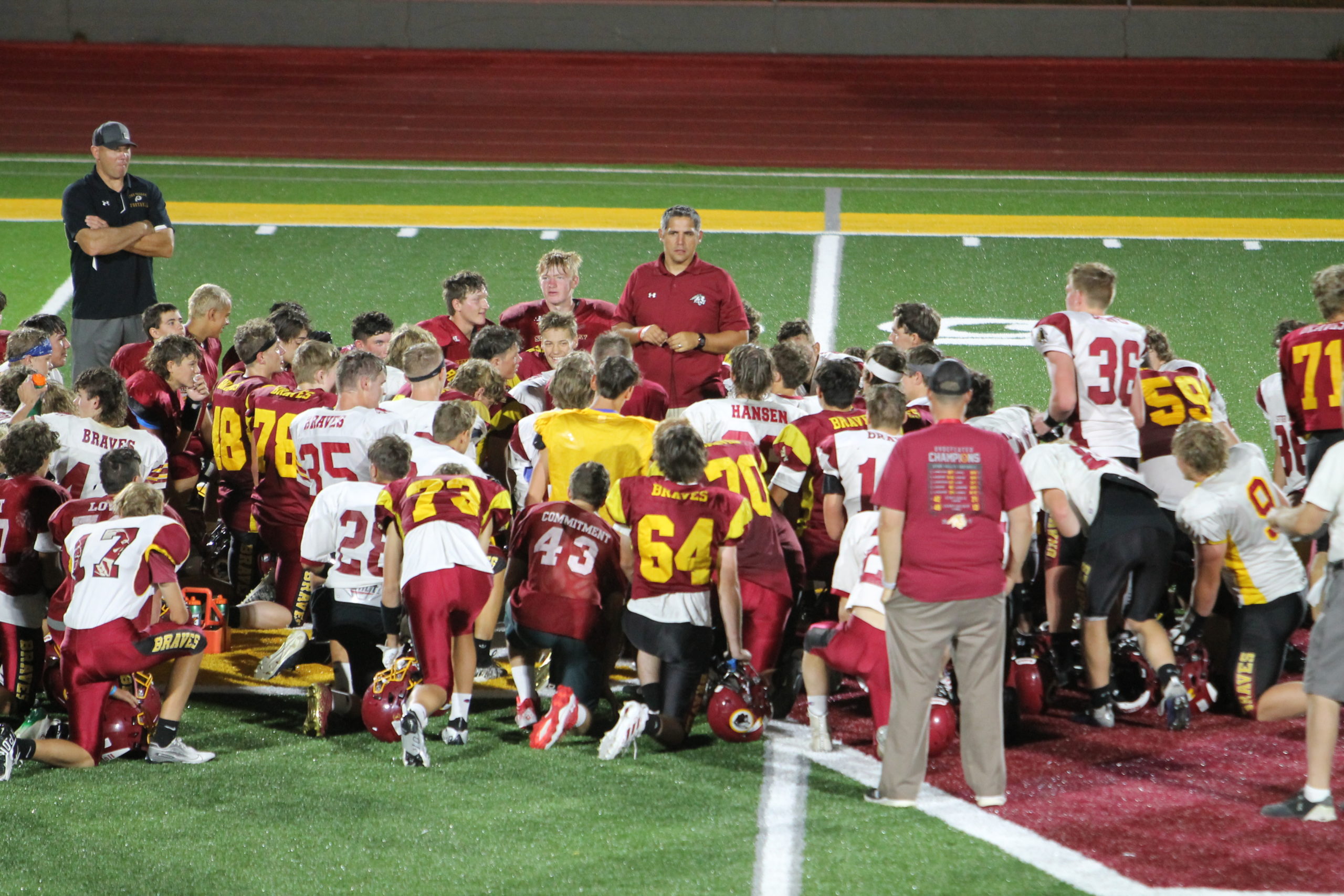 ◆ SVHS taking on Shelley, Idaho at 7 pm Friday night.
Most high school football players never get to play on the grounds of a FBS (formerly D-I) stadium. This year if things ultimately work out for the Star Valley Braves, their players will get to play on two of them this season.
The opening weekend of Wyoming high school sports is this Friday and the Star Valley Football Braves will be in a unique situation where they will be facing a quality opponent at Albertson's Stadium on the campus of Boise State University.
"Shelley reached out to us to see if was something we'd be interested in," Head Coach McKay Young said of the match-up. "Melaleuca is taking care of the expenses so there's no reason not to be super excited about it."
Should the team advance to the state title game in November, they would play at War Memorial Stadium in Laramie on the campus of the University of Wyoming.
First things first, the Braves will be playing against the Shelley Russets, a school in Idaho's 4A Classification. The Russets went (7-4) last season, eventually falling to Sandpoint in the post-season. They defeated both Sugar-Salem (20-7) and Preston (36-13) last season, both schools had victories over Star Valley during the first three weeks of the 2021 season.
According to IdahoSports.com, the Russets are ranked #8 in their Idaho 4A Pre-Season Poll. They return a dynamic running back in Ryker Clinger. If the name sounds familiar it should. He is the son of former SVHS standout, Cole Clinger.
Unlike previous seasons where Star Valley is behind the curve with out-of-state teams playing previously, this will be the first scheduled game for the Russets and the Braves.
Star Valley went (6-5) last season, falling to eventual 3A champion Cody on the road, 24-17 in the 3A semifinals. The team returns quarterback Taft McClure who threw for nearly 1,300 yards and 16 touchdowns last season. Chase Stewart will be the Braves' top returning receiver as he caught 12 passes for 216 yards and three scores last season. He will be joined by 6' 5" Jacob Hodges who had 163 yards receiving and three touchdowns last season as well.
The biggest hole to fill for the Braves appears to be at running back where Lane Oesch departed due to graduation. This is not a new development for the Star Valley run game but the numbers favor a new player or two filling that gap. Over the past ten seasons the average output of the SVHS leading rusher equals 1,227 yards.
Coach Young likes the make-up of the team heading into the season.
"I think we're young in that there are so many new faces and great players from last year's team," he said. "Not as much experience as maybe other teams might have, but I really like this group. They had a lot of success at the sophomore and JV levels. I think we have a lot of depth and length and a lot of good kids."
When asked for what he feels is the strength of this year's squad Young again brought up depth.
"I feel like we have a lot of capable guys who can get the job done on both sides," he added. "I think we're big in terms of height. I think that we have some length that we've not had in the past."
2022 Varsity Football
Aug. 26 Vs Shelley (@ BSU)
Sept. 2 Vs Preston (ID)
Sept. 9 @ Sugar-Salem (ID)
Sept. 16 @ Riverton
Sept. 23 @ Evanston
Sept. 30 @ Powell
Oct. 7 Vs Cody
Oct. 14 Vs Green River
Oct. 21 @ Jackson

Let us know what you think!
Tagged:
Albertson's Stadium
Boise State University
McKay Young
Melaleuca
Shelley Russets
Star Valley Braves football
University of Wyoming
War Memorial