Braves prep for challenging Preston Tourney this week
◆ Star Valley and Preston meet this Thursday.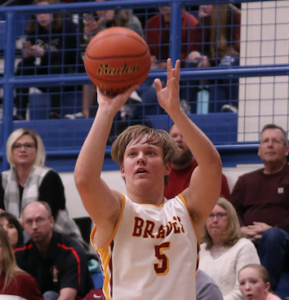 The Braves Basketball Team will tip-off their varsity season this week as they make the short drive to Preston, Idaho to compete in the Indian Classic this weekend.
After going (16-11) and qualifying for the Wyoming 4A State Tournament last season, the Braves have higher expectations with the majority of their team coming back.
Star Valley's top three scorers will be back in the form of Taylor Horsley (11.3 ppg), Dean Shaw (11.1 ppg) and Chase Merrell (9.1 ppg). The team returns a lot of varsity experience with R.J. Cazier, Mason Erickson and Hazen Erickson.
"We've had a good week a practice," said head coach Paul Kabonic. "About as good as we've had this early in the season since I've been here. The kids look ready for the first game on Thursday."
Playing the final game of the opening round, the Braves will take on the Preston Indians on their home court which will not be an easy feat.
"We're dealing with a real long team," Kabonic said of Preston. "They are big. Their center is 6'8" and 250 pounds. All of their guards are over 6'2" and 6' 3" and they like to trap and they are good at it. I think they are as long of a team as we'll play all year."

Another challenge will be the fact that Idaho is already well into their season and the Indians are currently (4-0). This game will be Star Valley's season-opener.
"They will try and press us early and get out in front of us," Kabonic said. "I expect that. "
The tournament will also have junior varsity and underclassmen games played so Kabonic acknowledged that the depth of the team could be tested this weekend
"We've got seven kids [in] that first rotation," he said. "The JV plays at the same time. We'll get through that one and then things should offset a little bit."
All varsity games will be played in the new gymnasium at Preston High School.
A win would put the Braves into the semifinals at 8 p.m. on Friday evening. A loss would be played at 4:40 p.m. on Friday against either Green Canyon or Middleton. (See schedule below)
• Coverage
SVI Media will not be able to cover the first game on Thursday evening in Preston, but will have the other two games from the tournament available at SVInews.com. Watch links will be available under the "Watch Now" and "Sports" tabs of the website.
Audio of Friday and Saturday's games will also be broadcast via traditional radio on Swift 98.7 FM. Audio of the game is also available on the SVI Media App and online at svinews.com/radio.
2019 Preston Indian Classic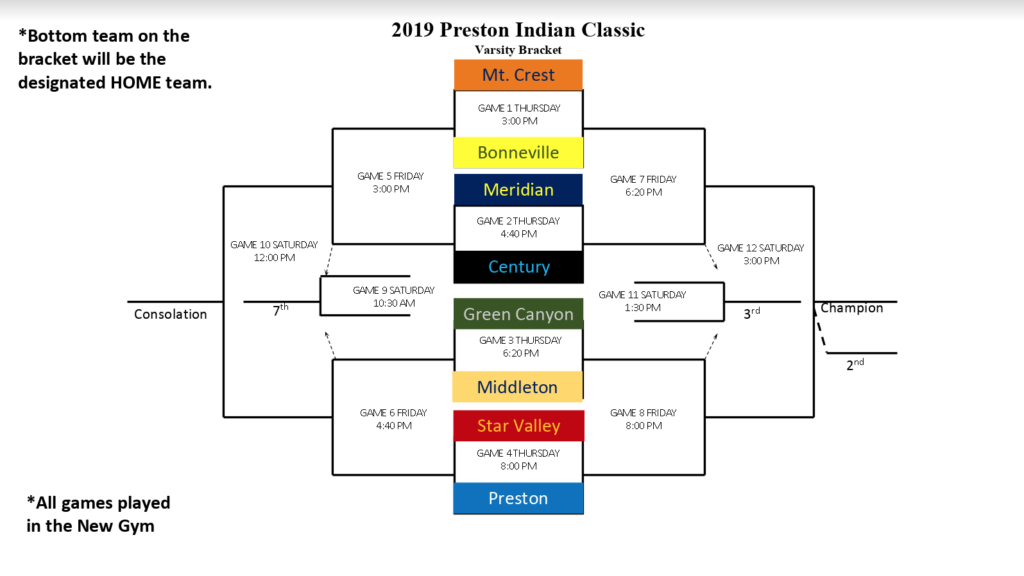 Let us know what you think!
Tagged:
2019 Preston Indian Classic
Green Canyon High School
Middleton High School
Preston Indians
Star Valley Braves Basketball
SVI Media basketball coverage