Braves spread the ball around in 34-13 win at Shelley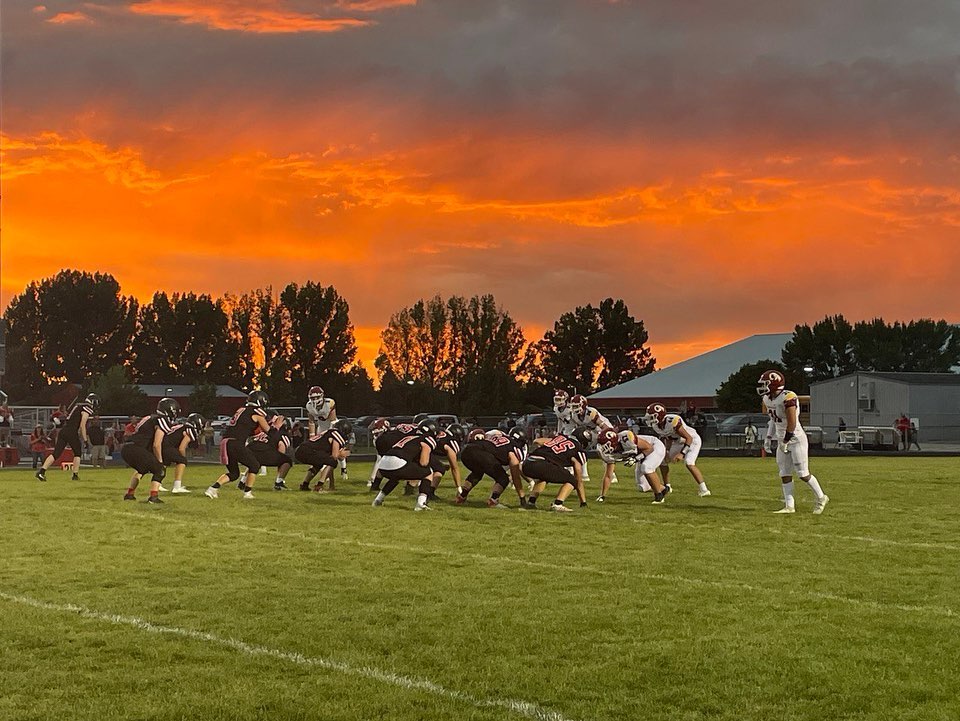 Star Valley fans knew it was going to be an unusual night after the team's first three offensive plays.
Three plays. Three different quarterbacks. It was just the start of a night where seemingly everyone in Crimson & Gold got to put their hands on the pigskin.
The Braves used superior depth and capitalized on forced turnovers to beat the Russets for the second straight year in a season-opener, 34-13. Five different players scored touchdowns with four of them being on the ground.
• The Quarterbacks
Senior Tristen Hilton, junior Smith McClure and sophomore Cooper Lancaster all saw significant action behind center and all three were part of getting into the end zone. Hilton, a goal-line specialist since his sophomore season, scored on a quarterback sneak. McClure, the younger brother of 2022 record-setting slinger Taft, threw a TD pass to Jayden Crook and Lancaster sprinted his way to the end zone from 26 yards. The trio combined to go 21 of 26 for 194 yards with one score and one interception.
• You Get a Play. And You Get a Play. Everyone Gets a Play!
In all, an incredible 11 different players caught a pass during the contest and 12 different running backs carried the ball. The overall yardage total of 333 wasn't outlandish but the fact that it was compiled in such a way is a credit to the depth of the team and the proficiency of the offensive line. Bryson Nield happened to have the most yardage, hauling in four catches for 76 yards. The top rushing total was Lancaster who carried it four times for 38 yards.
• The Defense
Kelly Merritt's crew of game wreckers forced three turnovers including one early on after a muffed quarterback exchange by Russets quarterback, Brecker Williams. Kanyon Herd pounced on the ball to help set up the Braves' first score, a three-yard touchdown plunge from Jesse Leavitt.  Lane Wiebelhaus was a 6′ 4″ eraser in the secondary as he swatted away a crucial Shelley pass in the end zone and also intercepted Williams in the third quarter. The nail in the coffin came as senior Kash Lancaster picked off Williams for a second time mid-way through the fourth quarter.
Note: The SVHS Freshman defeated Shelley 45-12.
The win opened up the 2023 campaign 1-0 for Star Valley who will be back in eastern Idaho next Friday to face the Preston Indians who are 0-2 after a 34-21 loss to the Bonneville Bees on Friday night. SVI Media will be on the road to stream the game from PHS.
Let us know what you think!