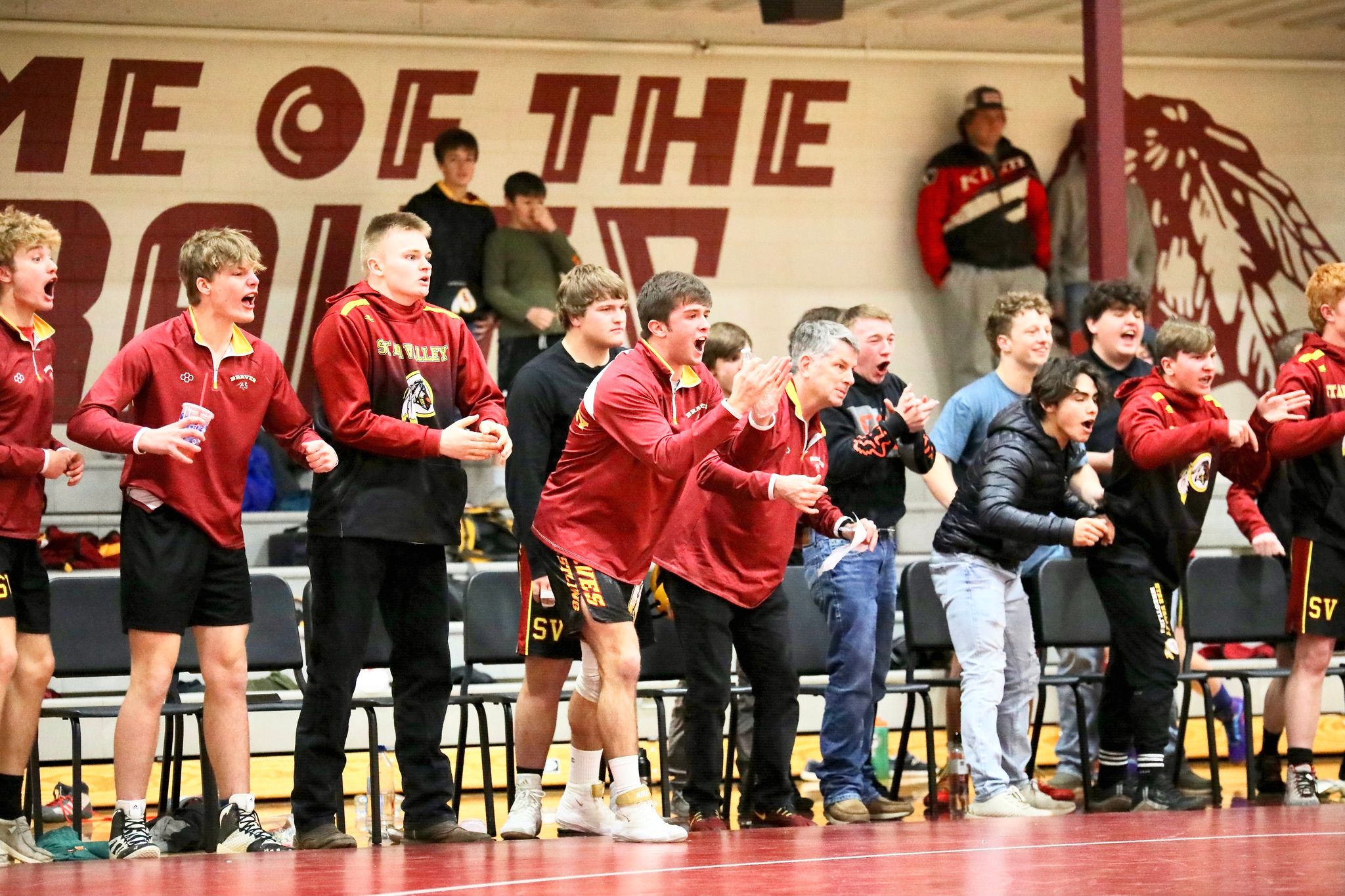 The Star Valley High School Wrestlers said their goodbyes to their home mat as they hosted a squad comprised of Lyman and Mountain View and the Pinedale Wranglers on Tuesday. The program hosted Green River on Friday for Senior Night.
Star Valley defeated the Bridger mash-up squad 29-20, the Pinedale Wranglers 42-27 and the Wolves 41-30.
This Thursday night the Braves will be in Evanston for their final dual of the season before traveling to Lander for the one-day 4A West Regionals.
Jason Hoopes and SVI will be on location in Evanston to bring you the matches.
Junior varsity matches begin at 4 pm with varsity matches to follow at approximately 5 p.m.

"We're gradually getting a little more healthy," said Head Coach Eddie Clark.  "Instead of five or six kids [that are out] we are down to one or two. Some kids won't get matches against Evanston so we are trimming the numbers down in tearoom a little bit. We have a few wrestle-offs to settle a few things and we'll keep going from there."
Coach Clark praised the Red Devils leading up to the matches.
"Evanston is probably the most improved team in the state from last year to this year,"  They have some really solid individuals and some really solid team balance."
Clark also pointed out that the 3A West Regionals scheduled to take place February 18 in Lander will be a one-day event which will require a few adjustments.
"We'll get out of town a little earlier so we'll be a little better rested," Clark continued. "Friday will be a longer day but the kids only have to weigh in once. But if you drop a match you shouldn't you'll have to reset pretty fast; you won't have an overnight time to rebound."
Peewee wrestling starts on March 9 and more information will be coming out soon.
Let us know what you think!
Tagged:
3A West Regionals
Evanston Wrestling
Star Valley Wrestling