Braves XC wins 4A West for the first time; Lady Braves place 4th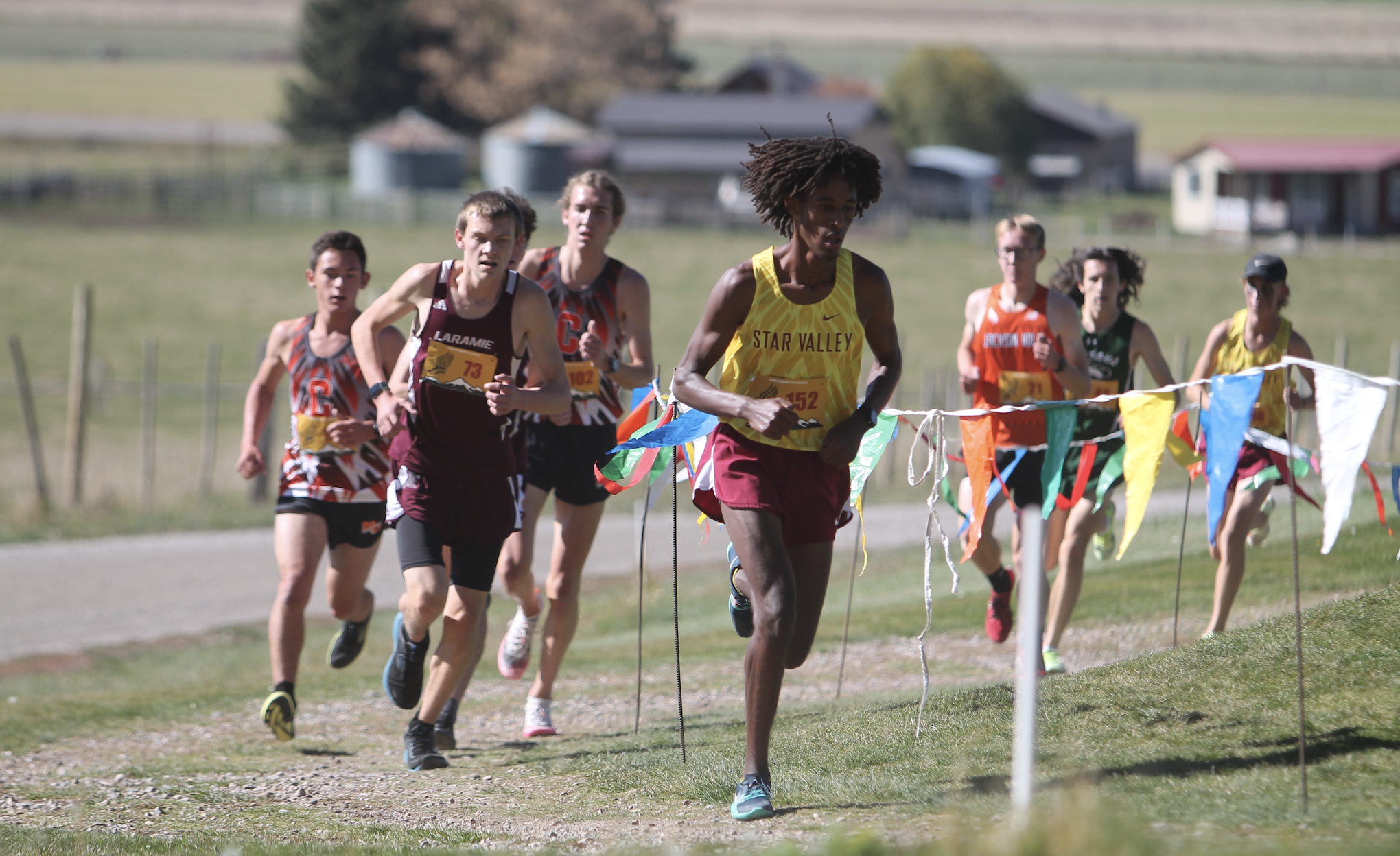 The Braves had an impressive return to the 4A Class post-season as they won the team title with sophomore Habtamu Wetzel winning the individual race with a time of 16:29.0. Natrona's Tristan Enders was second (16:37.40) and Laramie's Dominic Eberle was third (16:42.50).
The Braves had no seniors on the varsity  times with sophomore Jase Burton placing fifth (16:58.30) and Peter Lorch placing eighth (17:29.10). Junior Beau Skinner was 11th (17:39.20) and freshman Colton Cranney was 12th (17:40.10).
It is the first time the program has claimed a 4A West championship.
Madison Antonino took the girls race with a time of 19:18.40. Addison Forry of Laramie was next with a time of 19:57.60. Natrona's Ally Wheeler rounded out the top three  with a time of 20:15.90. 
The Natrona Fillies took the top team spot s Ashley Gross and Nichole Clark finished fifth and sixth while Lexi Ransom was eighth and Cierra Daniels was tenth. 
The Lady Braves placed fourth as a team led by Elsie Pieper who finished with a time of 21:31.5.
Gracey Visser (16th), Kaelle Opitz (17th), Kaia Barkdull (20th) and Alexis Angell (24th) rounded out the varsity times for Star Valley. 
The Wyoming State Cross-Country Championships will take place in Ethete next Saturday, October 22. The event is hosted by Wyoming Indian High School.
Look for more details and results as they become available.
Let us know what you think!
Tagged:
Habtamu Wetzel
Jase Burton
Peter Lorch
Star Valley cross-country
Wyoming 4A West Regional Cross-Country