Captain Colombia: How a Local Non-Profit Serving Survivors of Sexual Abuse was Recognized by the Colombian Government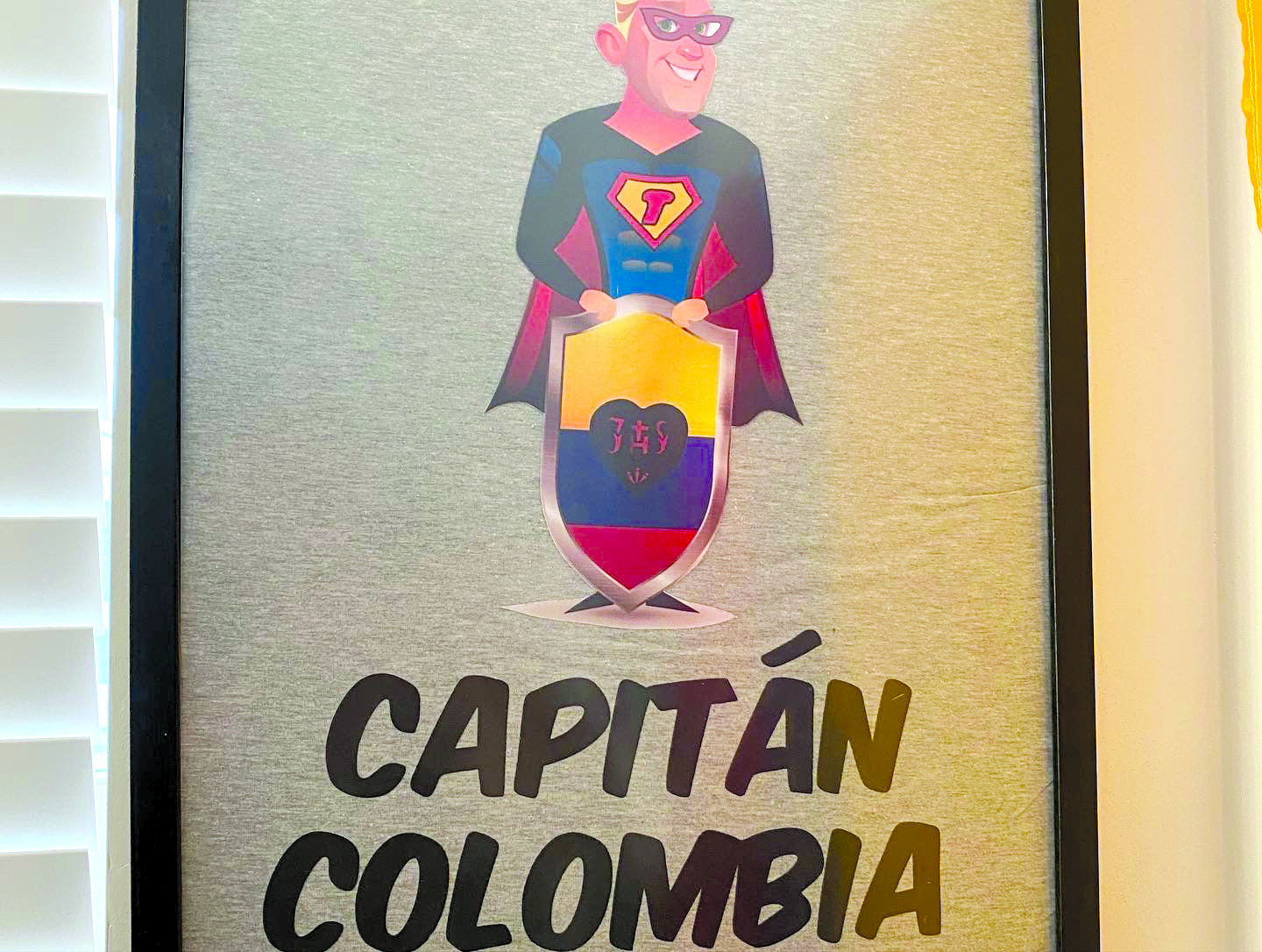 Nine years ago, Tyler Schwab founded a nonprofit organization to help the homeless in the Dominican Republic. Now, he has been honored by the National Police Force of Colombia for his work in helping sexual abuse survivors and bringing justice to the perpetrators.
How did Schwab go from a rural Wyoming high school student to an international aid worker? It began on his mission for The Church of Jesus Christ of Latter-day Saints.
Schwab's two year mission in the Dominican Republic was his first exposure to the harsh realities of poverty and sex trafficking.
"I'd never seen such a disgusting power dynamic," Schwab said. "I couldn't sit well with myself knowing that I was not doing anything, so I had to do something."
He was so moved by what he saw that when he returned to the United States and his studies at Brigham Young University-Idaho, he began laying the foundation for what would become Libertas International. While studying healthcare administration, a requirement in a project management class became an opportunity to do something.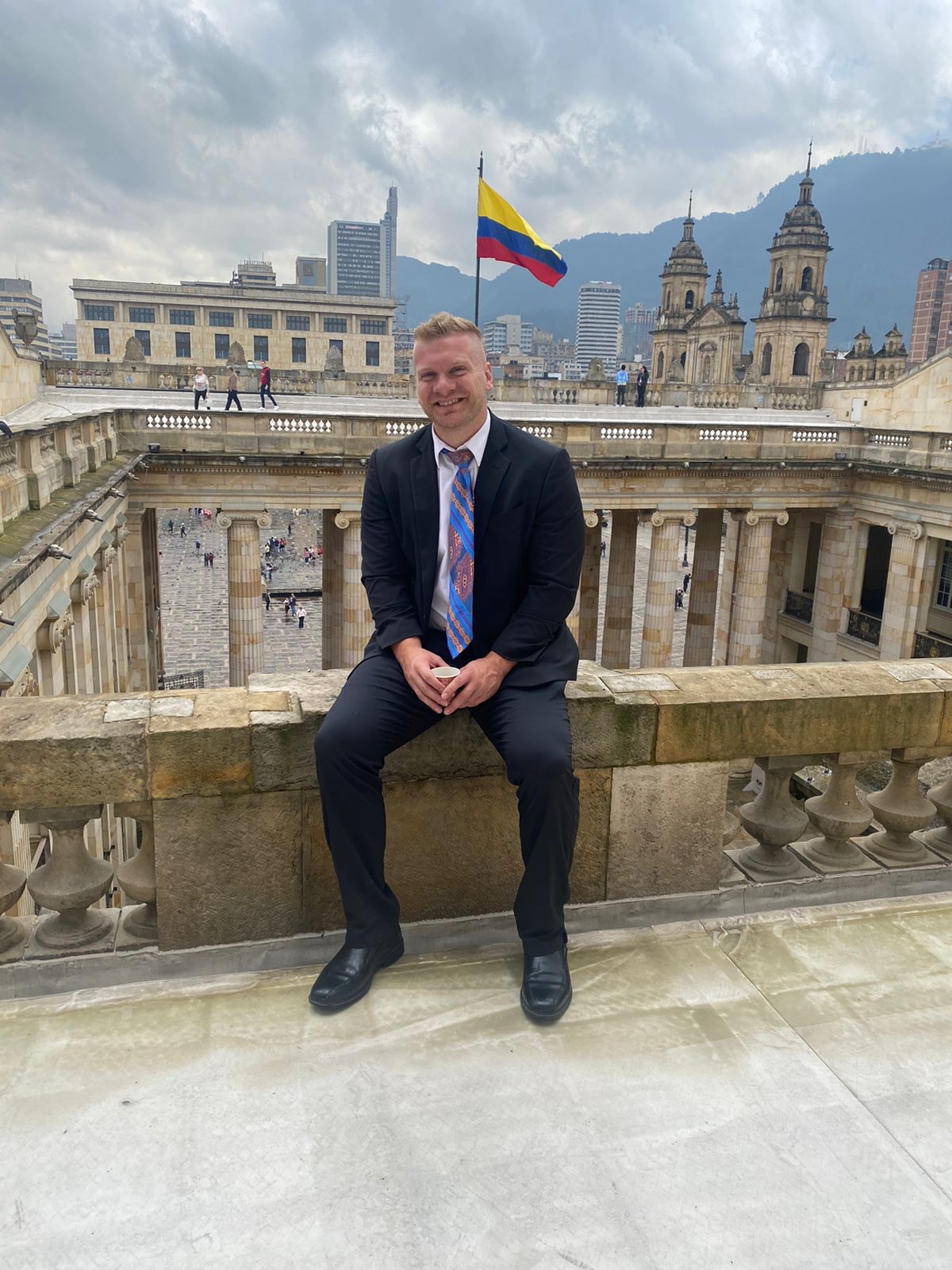 "It's a tech class," said Schwab. "I didn't know anything about that, but I had to take it for my major. So I asked if I could start a non-profit instead. "
With the help of his professor, Gifts of Grace was founded. Tyler has gone on to receive a certificate in anti-human trafficking from Vanguard University and also works full time for Operation Underground Railroad in Utah.
As the organization expanded into other countries, Tyler pivoted Gifts of Grace to its current state as Libertas International at the end of 2020.
"I knew the industry wasn't going to stop, and it hasn't," Schwab said. "The nonprofit keeps growing and the survivors and the victims keep on coming."
The purpose of Libertas International is mainly the same, to "help prevent child trafficking through education, rescue children through intervention, and rehabilitate survivors of human trafficking in Latin America through empowerment and aftercare." Aftercare services make up the majority of the work the organization does.
"Until they know that you care, they're not going to care what you offer. Once they know that you care about them and the help is for free, that's when they begin to open up and we are able to help in creative ways," Schwab said.
The aftercare services for survivors of human trafficking, sexual exploitation and child pornography include education, therapy, medical care, and even toys for the youngest victims. Libertas International currently serves 7,000 women and children across Latin America. The organization works in partnership with local governments, with teams in Dominican Republic, Haiti, Guatemala, Colombia, Peru, Argentina, and Honduras.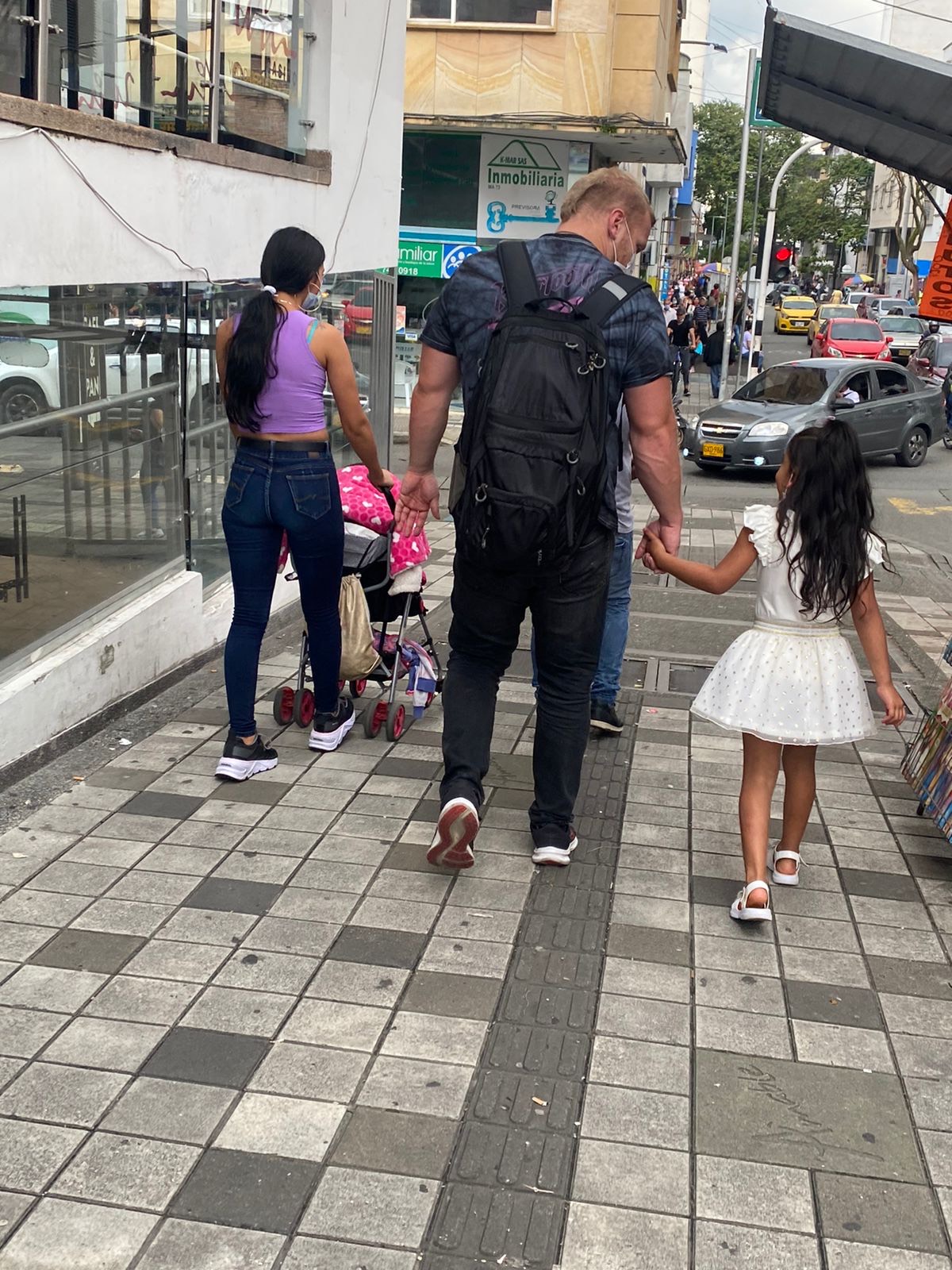 "Every single girl is so different, every need they have is so distinct. It's our job to find out what those needs are and fill them in a way that's trauma informed and beneficial to the survivor," Schwab said.
In Colombia alone, Libertas International serves 260 women, girls and boys. Tyler began working in the country in 2017. He visits the city of Medellín for a month at a time, checking in on the survivors and helping local law enforcement bring justice to the victims of sexual crimes.
"Our attitude is always that the locals know best," said Schwab. "We tell them, 'this is your country, these are your kids, how can we best support you in what you're already doing?'"
The Colombian team has gained a reputation for working on cases involving Americans.
"We get referred to a lot of cases, at least once every couple weeks, of a girl that's been abused by Americans," Schwab said.
One especially egregious case brought to Libertas involved the rape of young girls by American men who would film and upload the abuse to porn sites. Dubbed "Operation Eternal Spring," Tyler's team has worked with law enforcement to help find and arrest the men.
"Our team took it on to not only support those girls," Schwab said. "But we also went full in on just throwing everything we had in making sure these Americans paid for what they did."
So far, Operation Eternal Spring has been a success. The victims have been supported in various ways, including getting them back in school and helping them start small businesses. Justice is also slowly being served.
"As of this interview, we have a couple of these guys in jail in Colombia. We have the main guy in jail in New York who was just sentenced to 17 ½ years in jail and had to pay $100,000 in restitution to the girls. We have a guy in Florida that's going to serve 24 years. And we hopefully will have another case coming through in a couple months of another good arrest and sentencing of an American guy," Schwab said. "We did it just because it's our duty, we love the Colombian people and the girls."
The Colombian police recognized the hard work Schwab and Libertas did to support victims and stop abuses. They nominated him for an award, the Condecoración de la dirección de Protección y Servicios Especiales, which translates to Decoration of the Directorate of Protection and Special Services. The Colombian National Police voted on the recipient, and last month Tyler received the medal at a ceremony at the capitol in Bogota.
"This one really touched me just because it was given to me by a people that I love so much," Schwab said.
Tyler is so well known for his work with survivors that local law enforcement nickenamed him "Captain Columbia," a nod to Schwab's love for superheroes. His favorite part, however, had nothing to do with the physical award and everything to do with the work that came before.
"I had about seven survivors surprise me at the event. They were there for me, and that was the best part," Schwab said. "A lot of these girls just come from extreme poverty and really hard conditions.The medal was great, but seeing how happy they were and how free they were, that's what it's all about."
Tyler expressed gratitude for the local community in Star Valley. He says the generosity of Star Valley donors make his work possible.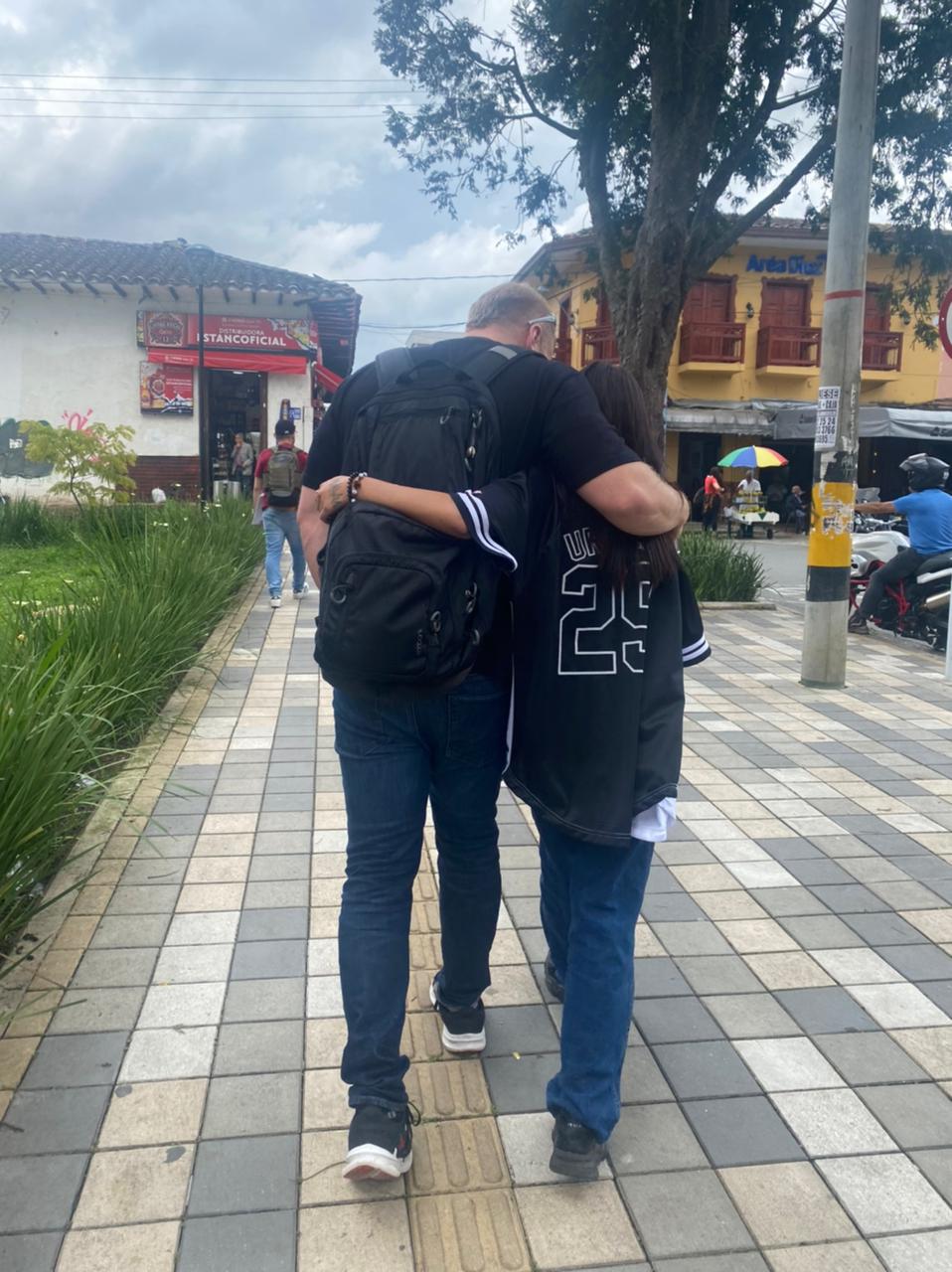 "I would just give a massive thank you to the Star Valley community because a lot of our donors are from Star Valley. A lot of these girls that now live in freedom that are being recognized by all these governments, and these Americans that are rotting in jail, happened because the Star Valley Community believed enough in me and the cause to give," Schwab said. "And because of those resources there's girls in Colombia living in freedom."
Moving forward, Tyler and Libertas International have no plans of slowing down.
"We want to make an impact, so that people know if you commit this type of crime in Colombia, there's consequences. And if a girl has been victimized by an American and wants help, we can say 'welcome to the family, let's get you some help,'" Schwab said.
The best way to support Libertas International is through donations, according to Schwab.
"It all goes to fund the mission, fund our team, and to keep the wheels of justice moving," said Schwab. "I hope it keeps growing. My goal is always to never say no when a survivor comes looking for help."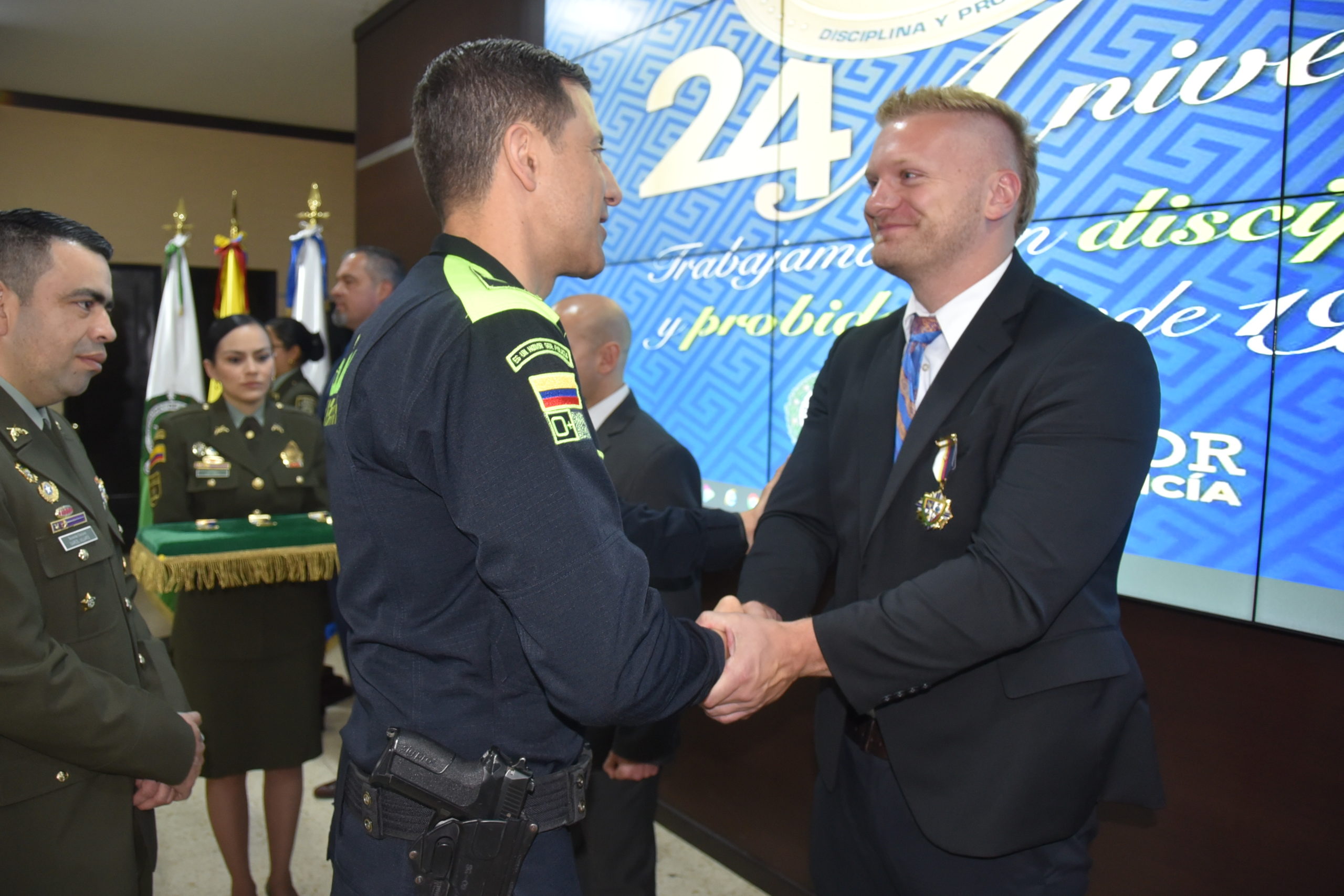 Let us know what you think!
Tagged:
Gifts of Grace
Libertas International
National Police Force of Colombia
Operation Eternal Spring
Operation Underground Railroad
Tyler Schwab