◆ Star Valley coaches detail how virus concerns have shaped the offseason.
The Wyoming Coaches Association (WCA) named their 2020 Winter Coaches of the year over the weekend and several area coaches were honored.
Briant Teichert was named Coach of the Year for the 1A Girls Basketball as the Cokeville Lady Panthers rolled to the 1A state title.
Paul Kabonic earned the honor for the 4A Boys Basketball as the Star Valley Braves captured the 4A West Regional championship.
Eddie Clark was named the Coach of the Year for the 3A Wrestling classification as the Braves won the program's fifth consecutive state title on the mat.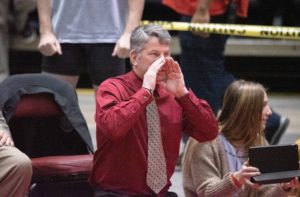 "It's a nice honor," Clark said. "It shows that your peers appreciate the job that you're doing. It reflects that we're getting the kids to do the right things and the program is going in the right direction."
The Braves Wrestling team wrapped up the team title on Day One in Casper in late February.
"This is a really tight-knit group," Clark reiterated. "I talked about it for the Classics show the other night and it started six years ago with those seniors who set an example and the kids have picked up on it and made it a little more close-knit every year. It's fun for the whole staff because it's not just us helping the kids out, it's them helping each other out as well."
Clark also was grateful for the area that still values the sport.
"Once a family is a wrestling family they are in it forever," he said. "It's unique here in a lot of ways. There's not a lot of places like this. Wrestling is pertinent here. It matters and that's a nice thing. I've said it a lot of times but there are times we've walked into a gym on the road and had as many fans as the home team."
Clark also detailed how the COVID-19 pandemic has affected the program which had started with Little League practices which were then shuttered due to health concerns.

"If we are able to come back to it, I think there will be so many things trying to get packed together I don't know what that will look like," he pondered. "That part is disappointing because the Little League is something I really enjoy; it's a lot of fun. We're still trying to have our summer camp but we don't know what that looks like and when. We're trying to figure out what wrestling is going to look like between now and next Fall just like all the other programs. We've been away from kids for four weeks now and it's the longest I've been away from kids in 30 years and it's weird. This has been bizarre."
For Coach Kabonic the pandemic caused an abrupt end to the 4A season, making his selection as the Coach of the Year a bit of a surprise.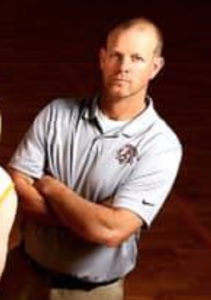 "I completely forgot about all that stuff with the season being canceled," he stated. "I'm not sure how all that came about. I don't really like things like that. It's a team sport and there are individual awards. I feel like I have the best defensive coach [Tennyson Draney]. He's a head coach and if I've done anything right, we've just let him do what he does and try and support him however we can. There are a lot of people who deserve recognition for how our program is running. Our kids do the right things so I wish there was a team of the year or a program of the year award."
Kabonic detailed that the success of the program goes all the way down the age levels. "Where all of our programs are successful and our varsity kept getting better I think that's a good mark as to whether we're doing it right," he continued. "That's a Star Valley Basketball award so I hope people will look at it that way."
Like so many other coaches, Kabonic is attempting to navigate an uncertain off-season.
"The one challenge that I'm facing now is that I've always been able to get the incoming freshmen into the gym and meet them so we haven't been able to do that yet," he said. "That's the bigger thing. The varsity kids would have been in Spring sports so the bigger issue is the eighth graders. I think kids making that jump; they are a little nervous and leery so I've tried to e-mail things out and create tutorial videos."
Kabonic also admits that like other coaches there is a lack of certainty.
"The hard thing is we don't have a timeline for how things are gonna go," he said. "Nothing has had it's plug pulled so far this summer so there is that. And everybody is facing the same situation so it's the same tricky situation for everyone. I'm a program-guy because I really like to spend a lot of time with my upcoming classes this time of year especially so hopefully that can still happen."
Tagged:
Briant Teichert
Eddie Clark
Paul Kabonic
Wyoming Coaches Association