Classic car tour making plans to visit Star Valley on Saturday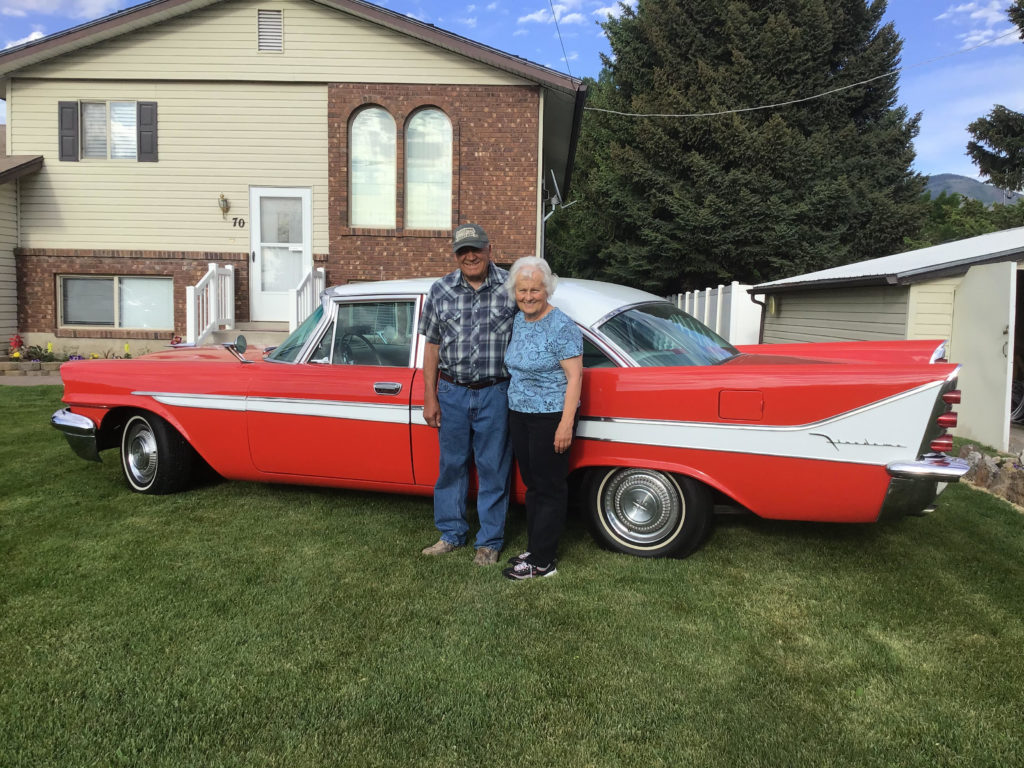 ◆ Cache Valley Chapter of the Vintage Motor Car Club of America will make a road trip through SV.
In 1958 William John Cassity purchased a Chrysler Desoto from Salt River Motors. This Saturday, June 20, the car will make a return to its Star Valley roots as part of a vintage car tour.
"My grandfather bought this car in 1958," said Ann Stokes. "My father drove it. Then, when he couldn't drive it anymore, my husband, Jim, and I got it."
"Jim has been a mechanic for 50 years," Ann continued. "We ended up restoring it and then we joined the car club, probably 10 years ago."
Jim and Ann both grew up in Star Valley. So when the Cache Valley Chapter of the Vintage Motor Car Club of America asked them to consider leading a car tour through Star Valley, they were excited.
Saturday, June 20 the car club will travel from Cache Valley, Utah to Star Valley. Dozens of vintage cars and their owners are planning to take part.
The travel route includes traveling north through Smoot, Osmond, Fairview, Auburn, Thayne, Freedom, Etna and Alpine before turning south to visit SV Ranch, Bedford, Grover and Afton.
Area residents are encouraged to watch the cars parade through the valley.

According to Ann, there's an art to owning and driving a vintage car.
"We keep it in the garage so it is out of the weather," she said. "We never drive it in the winter because of the salt on the roadways. We keep it off of gravel roads and make sure that we keep up on the oil changes and regular maintenance. We drive it in parades and use it as a show car. It is really a fun thing for us to do together. We baby it along. It gets a lot more care than our other cars."
According to Ann, it is unusual for a vintage car to remain in its original family. The 1958 Desoto will be passed on to Jim and Ann's son in the near future.
"It is part of our family legacy," Ann said. "Our son is in the process of buying it. He will be a fourth generation owner in our family."
Plans are for the car club members to arrive in Smoot between 10:30-11 a.m. Saturday, June 20. From there, the group will make their way throughout the different communities.
Families are welcome to watch and cheer for the motorcade.
Tagged:
1958 Chrysler Desoto
Cache Valley Chapter of the Vintage Motor Car Club of America
Salt River Motors