Committee backs bill requiring banks to report suspected exploitation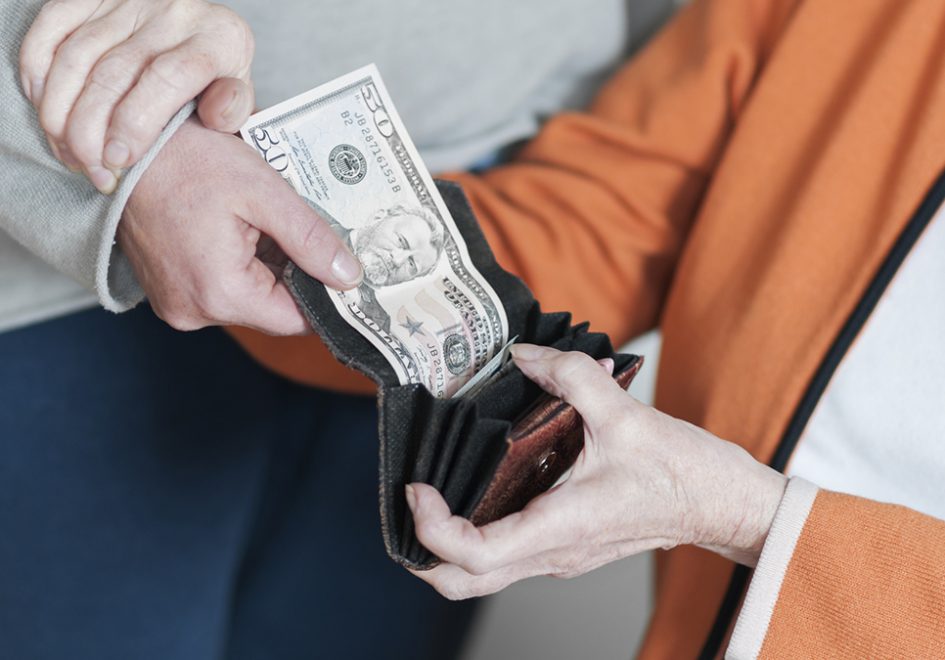 By Hannah Black
Wyoming Tribune Eagle
Via- Wyoming News Exchange
CHEYENNE — A Wyoming legislative committee will support a bill aimed at protecting vulnerable adults from financial exploitation – something stakeholders testified is a big issue.
The Legislature's Joint Judiciary Committee on Thursday voted to sponsor a bill that would require those in leadership positions at financial institutions to report suspected exploitation of vulnerable adults to their institution. Institutions would then provide a report to the Wyoming Department of Family Services. (An amendment added that a report was only required "if warranted.")
Individual institutions may also enact policies that require them to report the suspected exploitation to law enforcement or another state or federal agency.
The committee passed an amendment lowering the maximum number of days a financial institution could place a hold on a transaction where exploitation is suspected.
Rep. Barry Crago, R-Buffalo, proposed a five-day limit, rather than the 10-day limit written into the draft bill.
Under the bill's language, an additional 30-day hold could be placed on such a transaction within that initial five-day period, if requested by the investigating state, federal or law enforcement agency.
Tom Lacock, AARP Wyoming's associate state director for communications and state advocacy, said 34 states had already passed similar legislation.
Lacock said an AARP study released last month showed that "the rate of financial exploitation targeting older adults has more than doubled since the start of the pandemic."
"That's likely a pretty small estimate, given the fact that we figure about one out of every 44 older adults actually reports the exploitation – those numbers go down when it's someone that they feel like they trust and know," Lacock said.
That same report "emphasizes the proven effectiveness of freezing or delaying or rejecting suspicious transactions to prevent theft before it occurs."
DFS Director Korin Schmidt said the proposed legislation "would be helpful in order for us to be able to better respond quickly to suspected financial exploitation."
Schmidt said the agency's ongoing concern is that money taken from these vulnerable adults "gets out the door faster" than they can do anything about it.
Scott Meier, president and CEO of the Wyoming Bankers Association, said his organization supports the bill.
The lawmaker who has championed this issue throughout the interim, Sen. Cale Case, R-Lander, said he thought the proposed legislation was "coming along very nicely."
Committee members did vote to strike a passage that provided anyone reporting possible exploitation immunity from criminal liability. Immunity from civil liability remained in the bill.
Rep. Mike Yin, D-Jackson, who brought forward the amendment, said it was appropriate to get rid of criminal immunity because the threshold for criminal proceedings is higher. Others, including committee co-Chair Sen. Tara Nethercott, R-Cheyenne, emphasized that it was rare in Wyoming statute to provide criminal immunity.
There was some discussion over whether to change the term "qualified person" to "employee of a financial institution," which would broaden the criteria for the type of person required to report suspected financial exploitation.
Rep. Karlee Provenza, D-Laramie, argued this could cut down on potential bureaucracy or ensure reporting if someone involved in the institution is a bad actor.
An amendment addressing this, proposed by Provenza, ultimately failed, however.
Let us know what you think!
Tagged:
AARP Wyoming
Rep. Barry Crago
Tom Lacock
Wyoming Department of Family Services
Wyoming Legislature's Joint Judiciary Committee