Coronavirus detected in Jackson plane passengers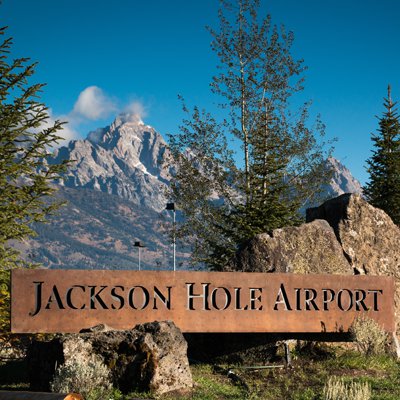 JACKSON (WNE) — Air travel is picking up in Jackson Hole, bringing with it economic opportunity — and new COVID-19 cases.
As of Friday afternoon's community update with elected officials and public health representatives, five people who have landed at Jackson Hole Airport have tested positive for the coronavirus after deplaning.
"Some of those people were wearing masks on their flights, and some of those people were not symptomatic at the time they departed and became symptomatic midflight," Teton District Health Officer Dr. Travis Riddell said during the update.
According to Riddell, Teton County has seen an "uptick" after several weeks in late May and early June without a new case recorded.
Since June 9, the day the first case was reported after that lull, the county has seen 19 cases, with 11 active and the others recovered after at least 10 days in isolation. One person is currently hospitalized at St. John's Health due to the virus.

Thirteen of those 19 cases are related to travel, whether a tourist or resident bringing the virus from elsewhere. One is from a contact with a known infected person, and five are attributed to community spread, meaning the origin can't be traced.
"Until a week ago there was no evidence of community spread or transmission from known cases to other members within our community," Riddell said. "But in the last week we are now starting to see both of those things happen."
Tagged:
Jackson Hole Airport
Teton County Wyoming Coronavirus