COVID-19 vaccine required for Star Valley Health employees following court ruling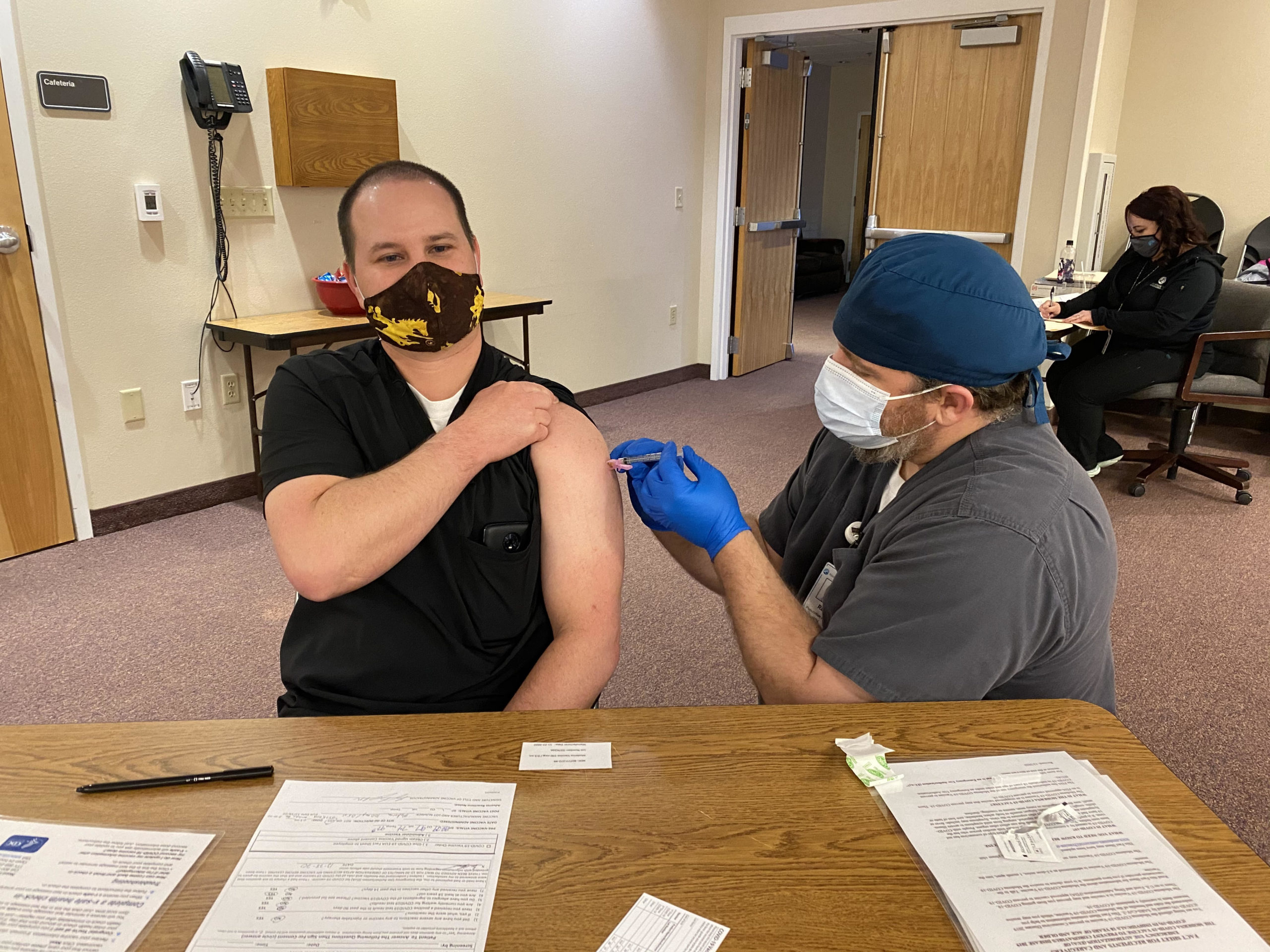 ◆ Supreme Court sides with Biden Administration in CMS case.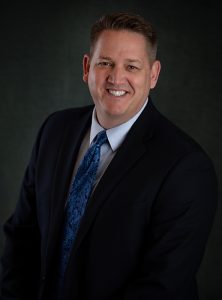 Hospitals and medical facilities around the nation are beginning to implement vaccination plans for staff and employees after the U.S. The Supreme Court upheld a federal mandate requiring healthcare workers to be vaccinated against COVID-19. The Supreme Court ruling was made on Thursday, January 13.
"The original injunction was lifted by the Supreme Court, which basically puts in motion everything that was in play before," said Star Valley Health CEO Daniel Ordyna during a live interview on SVI Radio. "We now have to have 80% of our staff vaccinated by January 27 with a plan to get to 100%."
When asked if this means that employees of Star Valley Health will be required to get vaccinated or lose their job, Ordyna responded by saying "In the strictest sense, yes."
"There are still two exemptions that local hospitals can look at," Ordyna continued. "That's a religious exemption or a medical exemption." According to Ordyna, Star Valley Health had already granted about 40 religous exemptions as of the time of the interview. However employees that are granted exemptions will likely have to be tested for COVID-19 on a weekly basis.

"I want to be clear, our position from the get go at Star Valley Health has been we want people to get vaccinated, but we also respect individual choice," stated Ordyna. "The country is obviously very divided on this issue. We don't believe at Star Valley Health that you're going to get a lot of mileage by just forcing people to do something. I think that you can influence them in such a way that they get on board if they understand the why."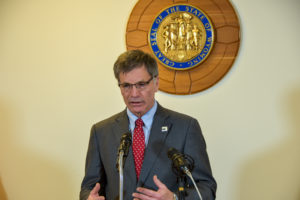 That being said, Ordyna said that Star Valley Health can't just ignore the mandate. "If we were to just thumb our nose at the federal government, the draconian consequence would be that they would just shut down all of our funding and our license." According to Ordyna, Star Valley Health receives roughly $23 million from CMS (Centers for Medicare & Medical Services) on an annual basis.
Wyoming Governor Mark Gordon also voiced his discouragement over the court's decision during SVI Radio's Weekday Wakeup morning show. "We saw the issue very much the same way (as the OSHA ruling). The laws are a bit different on the CMS, and of course the money is different. One of the problems with the Golden Rule, those who have the gold make the rules, and that was I think a little bit of what prevaded the Supreme Court's discussion this time."
"We don't think the government has a role here," continued Gordon. "We'll continue to do everything we can to say personal choice is absolutely paramount and America was built on citizens who participated and not citizens who were told what they were supposed to do by the government."
The Supreme Court did issue a separate ruling on the same day in regards to Federal vaccine requirements enforced by OSHA (Occupational Safety & Health Administration). The court ruled in favor of Wyoming and a handful of other states who argued that OSHA does not have the authority to enforce vaccine requirements. The law would have required all personnel in businesses with 100 or more employees to be vaccinated. That mandate was shut down by the Supreme Court ruling.
"We were thrilled that the Supreme Court saw it our way," stated Gordon. "OSHA really overstepped their bounds. What they were trying to do was mandate people's lives, not a situation when you are on the job. That's the way the Supreme Court saw it. We were delighted, and felt very strongly going into it that this was an area where we would prevail."
Let us know what you think!
Tagged:
CMS vaccine mandate
Daniell Ordyna
Governor Mark Gordon
Star Valley Health