Creative Memories Scrapbooking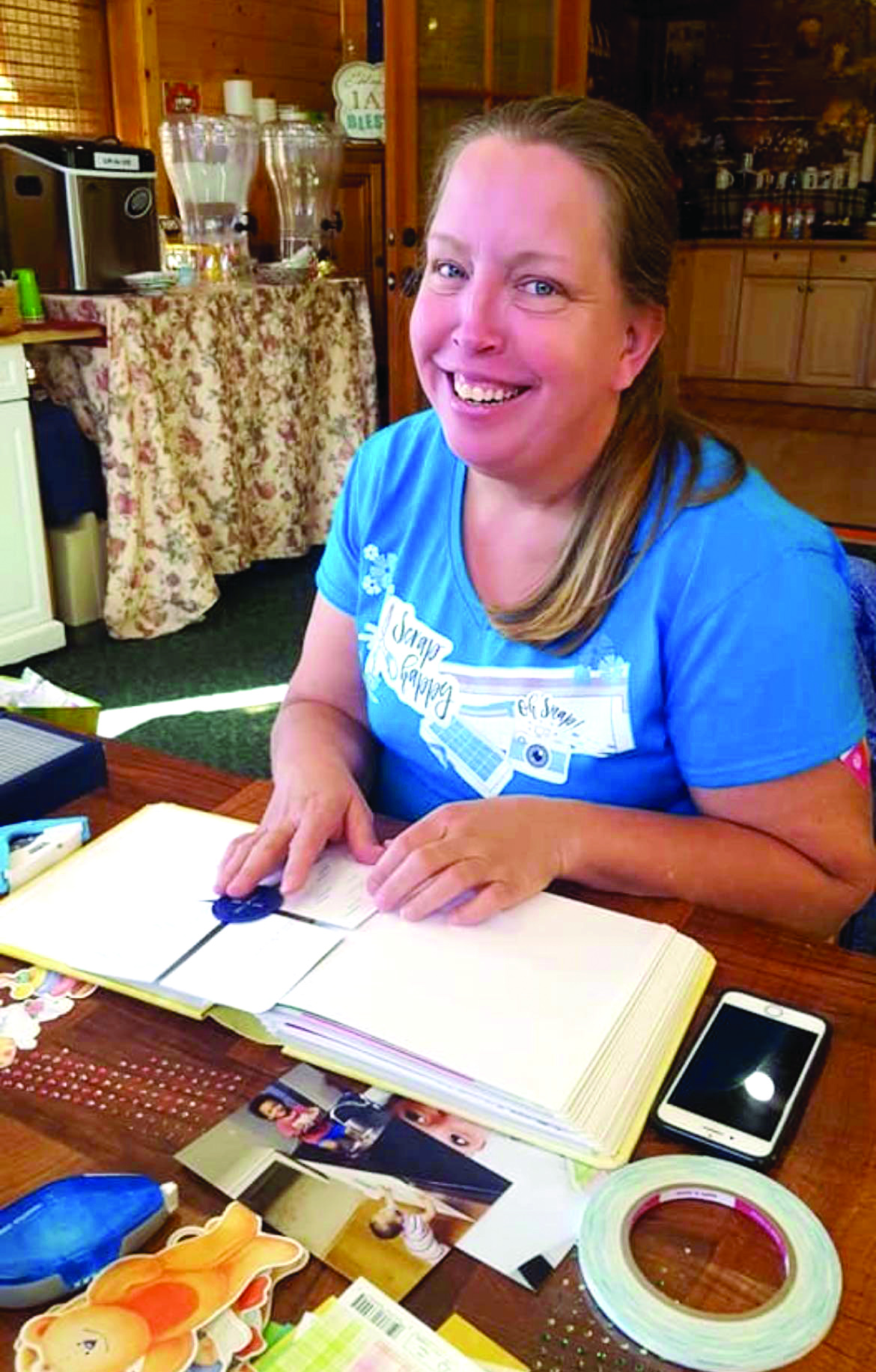 ◆ Patti LeBeau shares her talents and love of telling stories through pictures.
Patti LeBeau, advisor for Creative Memories Scrapbooking, says, "Through scrapbooking I am able to compile pictures and tell a story that can be enjoyed for generations after me."
"I was born deaf, says LeBeau, "and ASL is my native language. I have a sister who is also deaf and a brother who is hearing and blind." LeBeau's husband Phillip is also deaf and they will be celebrating their 29th wedding anniversary in April. They have four children and a son-in-law; Chad, Kirsten, Brandon, Karissa and Kaitlin. They also have a Great Dane named Titus.
LeBeau is not originally from Star Valley.
"My family and I traveled a lot across America in our RV and visited my relatives in England many times.
"The first time I visited Star Valley I was a little girl on vacation through Afton. I'll never forget seeing the elk horn arch for the first time.

"We raised our children in Arizona and lived there for over 20 years. Our son and family friends encouraged us to visit Star Valley and we fell in love. I saw the elk horn arch and recalled that trip from my childhood. We visited Afton 10 times from AZ within two years to make sure we were making the right decision by moving here. We love the mountains and the four seasons here. We moved here when our two youngest children were in high school and have lived here for almost five years now. One of the best decisions we've ever made."
After struggling to tell stories the way she wanted through journals, LeBeau decided scrapbooking and using those photos was a better way for her to utilize a phrase we all know: "A picture is worth a thousand words".
"Sometimes it's hard to remember exactly when a big moment happens in your life and it helps to have an archive to look back on," says LeBeau. That is why it is so important to keep that record in some way.
She was inspired by her parents to continue to scrapbook since being introduced to it in preschool. LeBeau has created hundreds of scrapbooks for herself as well as family and friends.
One of her daughters wrote to her saying, "I like to help you scrapbook because you make it look fun and its like you make an autobiography in pictures and if you have forgot what happened in your life, you only have to open a book"
LeBeau has hosted workshops and scrapbooking retreats for years as well as online scrapbooking parties.
LeBeau looks forward to creating more scrapbooks and says "Scrapbooking never ends".
If you have any projects or questions for Pattie LeBeau, you can reach out through her website or Facebook Page:
www.creativememories.com
Facebook: "ASL Scrappers"
Let us know what you think!
Tagged:
Creative Memories Scrapbooking
Patti LeBeau