Crown of Service: Lincoln County Fair and Rodeo Royalty serve throughout the summer.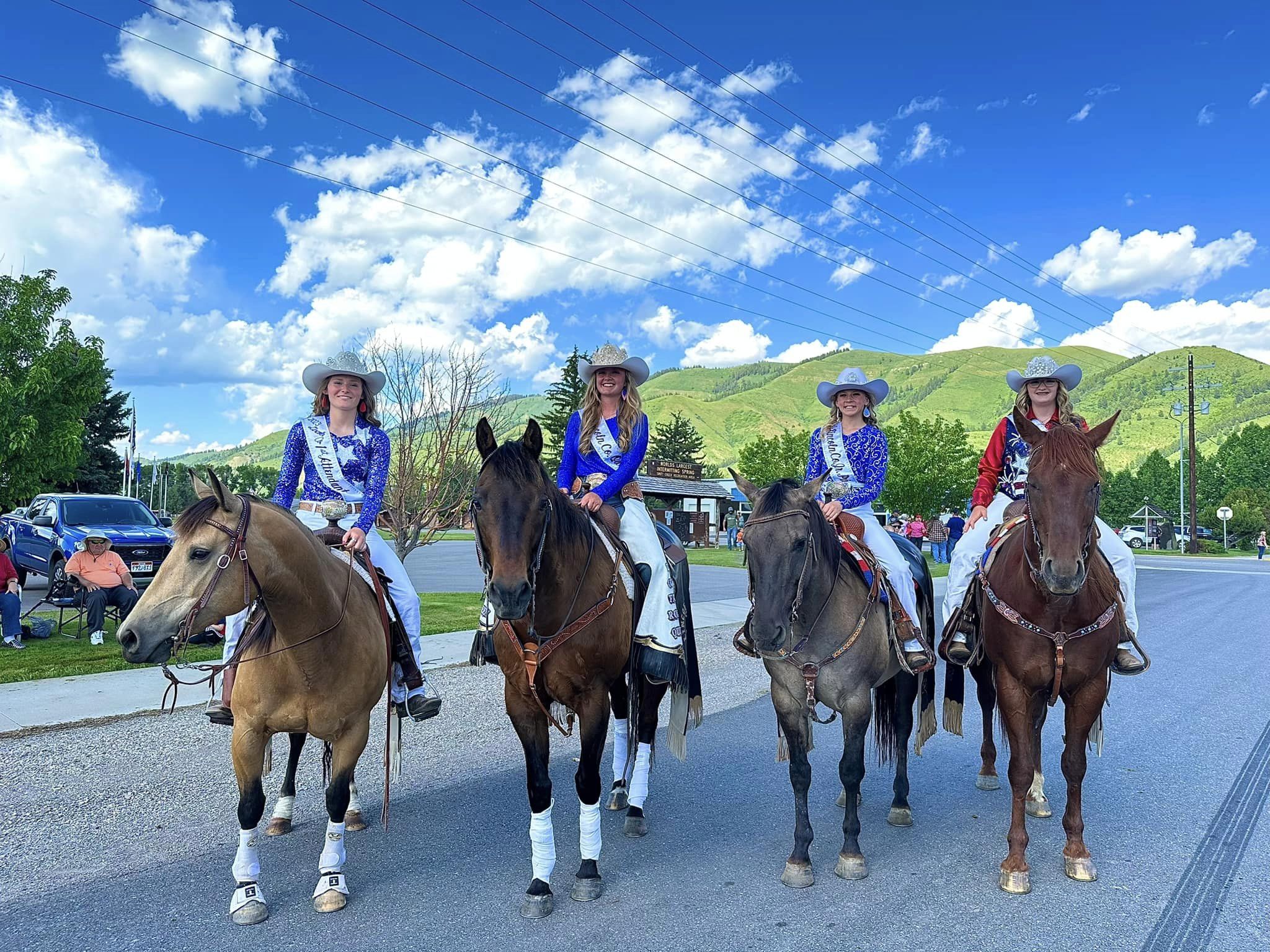 The 2023 Lincoln County Fair and Rodeo Royalty consists of four young women who have committed to represent Lincoln County at the County Fair August 6-12 and at various events throughout the county this summer.
Louie Johnson is serving as the 2023 Lincoln County Fair and Rodeo Queen with Reagan Frome  as  the Queen's 1st Attendant.  McKaty Dance is the 2023 Princess and Kenadee Jensen is this year's Jr. Princess.
These young women have stayed busy this summer, participating in parades, rodeos, and Mountain Men Days in Alpine.  They volunteered to help at the Star Valley Half Marathon and have spent time helping at the food pantry in Afton.
"Acts of service for our community is a very important role in the royalty program," shared Ashley Luthi, who is the advisor to the Royalty, in an interview with SVI News by email.  "Our Royalty also had the opportunity to attend Osmond Elementary Literacy week and share some fun books with the kiddos!"
A cherished duty that falls to the royalty is the opportunity of presenting the flag  at various rodeos during the season.  "It is not very common to see a whole royalty court presenting the colors, which reflects the amazing riding abilities that our girls have," added Luthi.
As royalty for the Lincoln County Fair, these girls spend the week helping at the livestock and  horse shows and the livestock sale. They enjoy supporting the agricultural aspect of the fair, and have a great time greeting  the crowds and participating in the grand stand events each evening.
"The royalty program has provided a lot of growth and positive impact for young women," shared Luthi.  "The Contest consists of the girls presenting a timed speech on a certain topic on stage in front of an audience, and the interview process where the girls have to share rodeo and equine knowledge. Not only are the girls judged on their speech and knowledge but also their horsemanship. The girls learn public speaking, and gain experience in doing interviews, which are skills they will use throughout their entire life. The girls learn how to be leaders in their community, and present and promote the sport of rodeo and the great western way of life."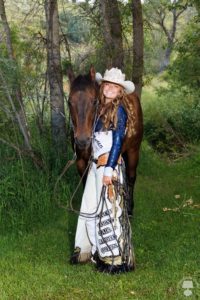 Louie Johnson, 2023 LCFR Queen
Louie is a recent graduate of Star Valley High School. She is the daughter of Aaron and Brianna Johnson and has four siblings. She enjoys camping and hiking with her family.
She loves to crochet and read "Pride and prejudice." Her greatest love is her elderly horse Wendell.
Wendell and Louie's happy place is in the mountains surrounded by wildflowers.
However, you can also count on seeing them at roundups, branding, 4-H, and the county fair.
Louie is excited to represent the Lincoln County Fair and Rodeo as this year's queen.
She loves the other royalty members that she is honored to ride with,  and is proud to present our country's flag.
Come see these young ladies this year at the Lincoln County Fair.
Reagan Frome, 2023 1st Attendant to the Queen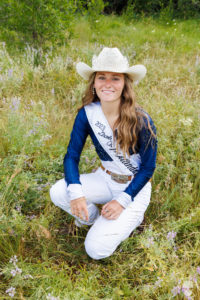 Reagan is the oldest daughter of Clint and Tara Frome.
She will start her Senior year at Star Valley High School this fall. Reagan enjoys the outdoors, hunting and camping, playing sports, clogging and ballroom dance, and hanging out with her family and friends.
Her favorite past time is riding her horse, Sage. She enjoys Horse 4-H, pushing cows, roping and reining on Sage.
Come enjoy the Lincoln County Fair with her.
McKaty Dance, 2023 LCFR Princess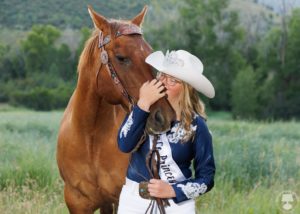 McKaty Dance is the 13-year- old daughter of Duke and Carrie Dance.
She is the oldest of four  kids, and has one younger sister and two younger brothers.
McKaty enjoys hanging out with her friends and family, playing her saxophone, volleyball and practicing roping.
McKaty has had so much fun proudly representing the Lincoln County Fair as this years Princess and encourages all to come and support this years fair.
Kenadee Jensen, 2023 LCFR Jr. Princess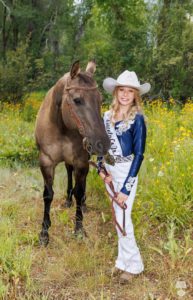 Kenadee Jensen is the 12-year-old daughter of Jeremiah and Jennifer Jensen.
She has two little sisters that she loves to pass her knowledge of horses to.
Kenadee has been competing in barrel racing and pole bending during the summer since she was two years old.
When not riding her horses, Kenadee loves to dance, play basketball and volleyball, and enjoys camping and hunting with her family.
She is especially excited to archery hunt this fall.
She has always loved animals and would like to become a veterinarian when she is older.
Kenadee is proud to be the Lincoln County Fair and Rodeo Jr. Princess so she can share her love of the sport of rodeo with others.
Let us know what you think!
Tagged:
Ashley Luthi
Kenadee Jensen
Lincoln County Fair and Rodeo Royalty
Louie Johnson
McKaty Dance
Reagan Frome