By The Gillette News Record
Via- Wyoming News Exchange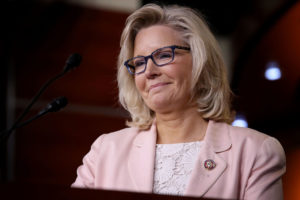 GILLETTE — Rep. Liz Cheney, R-Wyoming, is carrying a bipartisan coal-to-products bill in the U.S. House that, if approved, will require the U.S. Department of Energy to ramp up its efforts for finding ways to diversify coal into a feed stock for manufacturing.
She introduced the Creating Opportunities and Leveraging Technologies for Coal Carbon Act (COAL TeCC) on Wednesday, advancing the bill after it passed the Senate. There, U.S. Sen. John Barrasso, R-Wyoming, was one of three sponsors.
"As the nation's largest coal-producing state, the people of Wyoming know that coal is more than just a critical energy source," Cheney said in a press release announcing the bill's introduction. "New technologies have opened up unlimited applications for coal as a carbon-based product used in automobile frames, airplanes, electronic devices and plastics."

The COAL TeCC Act would amend the Energy Policy Act of 2005 to establish a federal coal technologies program. The bill specifically calls for the DOE to sponsor a pair of research hubs "in each of the two major coal-producing regions of the United States."
While it doesn't specifically name them, the largest-producing coal regions in the U.S. are the Powder River Basin in Wyoming and Appalachia, which stretches from Kentucky to Virginia.
The DOE also would fund pilot demonstration programs in each region with $4 million a year in seed money beginning this year and continuing through 2025.
COAL TeCC expands on efforts already underway at the state and local levels in Wyoming to expand coal's footprint as a valuable resource for other products, Barrasso said in a statement announcing the bill's passing in the Senate last month.
"Wyoming has dominated domestic coal production for decades. We're always looking for new ways to use this vital resource," he said. "Coal is more than just a power source. Carbon from coal can be used in products as diverse as water filters, automobile bodies, bikes and building products."
As the thermal coal industry continues to decline with expectations for that to continue, this type of research is vital, Cheney said.
If or when the House passes the COAL TeCC Act, the DOE will have 180 days to implement it.
Tagged:
COAL TeCC Act
Coal to Products Bill
Liz Cheney
U.S. Department of Energy