Details murky as Yellowstone investigates woman's death on Craig Pass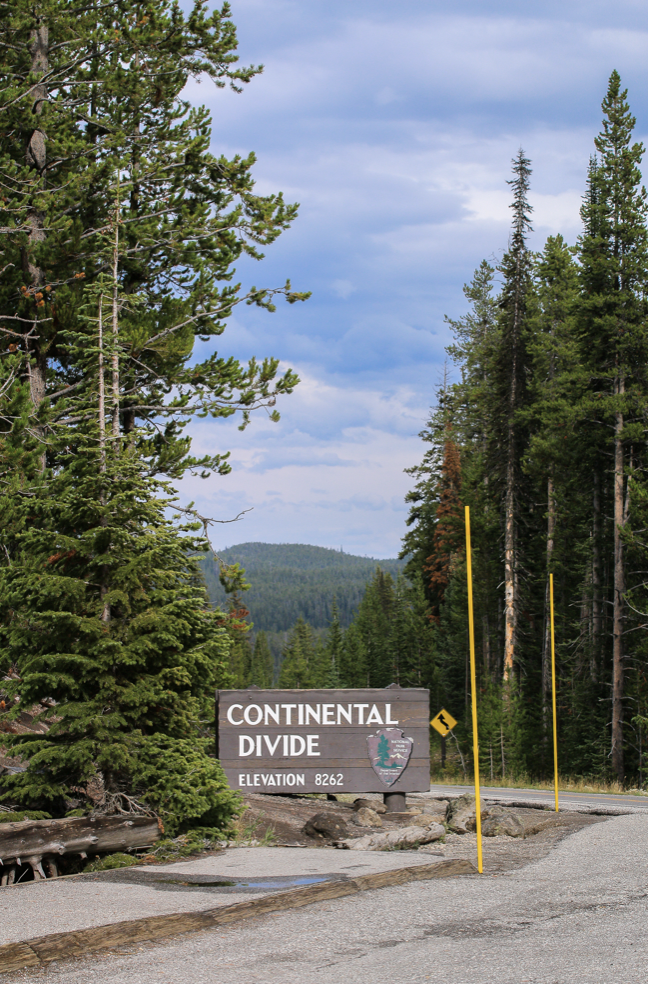 By Billy Arnold
Jackson Hole Daily
Via- Wyoming News Exchange
JACKSON — Officials are investigating how Catheryn Danyelle Griffin, 38, died Saturday in the southwest corner of Yellowstone National Park.
On Saturday evening, park rangers responded to an accident reported on Craig Pass, the byway that traverses the Continental Divide and connects two of the park's most iconic destinations: West Thumb Geyser Basin and Old Faithful. When they arrived, rangers found a single vehicle that had been driven into a snowbank and a man standing outside. Griffin was found inside, according to a Monday afternoon Yellowstone press release.
The man was detained and arrested for "drug possession and other traffic-related charges."
Yellowstone declined to provide that man's name. 
But Michael Wayne McCollum, of Texas, was arrested and charged with drug possession and traffic violations over the weekend in Yellowstone, according to state and federal records.
McCollum is being held on Yellowstone's behalf in the Gallatin County, Montana, Detention Center, where he was denied bond. Prosecutors are asking a federal judge to detain McCollum while his case is adjudicated, arguing that he is a flight risk.
Officials had not determined how Griffin died by press time Monday.
Yellowstone's press release, which provided some details about the incident, came almost two days after officials sent a Nixle alert announcing a road closure on Craig Pass. The alert cited "an ongoing law enforcement incident."
Officials did not respond to the Jackson Hole Daily's request for more information over the weekend. In the meantime, rumors swirled on social media and in text messages about a possible fatality. Craig Pass reopened Sunday evening.
Teton County Coroner Brent Blue provided the Daily with Griffin's name and birth date. Blue said Griffin was likely from Florida, though there were also addresses in Mississippi and Alabama tied to her name.
Yellowstone said it would share more information as the investigation proceeds but declined to provide more information on Monday.
Federal court records show McCollum was scheduled to appear at 1:30 p.m. Monday before Stephanie A. Hambrick, magistrate judge for the U.S. District Court of Wyoming in Mammoth Hot Springs.
There is no transcript of the hearing. Records were made public a few hours after McCollum was scheduled to appear. They also redact physical copies of the citations McCollum received.
The available documents do, however, show that McCollum is charged with operating a vehicle with a suspended or revoked license, doing so while the vehicle's occupants weren't wearing seat belts, and possessing a controlled substance.
Assistant United States Attorney Timothy J. Forwood, the lead attorney for federal prosecutors, asked for a pretrial detention hearing for McCollum "after a continuance of three days."
Forwood said McCollum's case is eligible for a detention order because there is a "serious risk" that the defendant will flee, and the case presents a "serious risk" of obstruction of justice. There are no conditions of release that will protect the "safety of any other person and the community" and "reasonably assure" that McCollum will appear as required, Forwood wrote.
Records also show that McCollum is currently representing himself.
A follow-up detention hearing had not been scheduled by press time, according to court records.
Blue, the Teton County coroner, said a final determination on how Griffin died will depend on an autopsy and isn't expected for weeks.
The National Park Service's Investigative Services Branch and Yellowstone Law Enforcement Division are involved with the investigation, as are the Federal Bureau of Investigation, United States Attorney's Office and Teton County Coroner's Office.
Yellowstone declined to comment on whether the incident is being investigated as a homicide.
"What we have to share at this time is in the news release," park spokeswoman Linda Veress wrote in an email to the Daily. "We will provide an update when we have it."
Veress referred the Daily to a spokesperson for the U.S. Attorney's Office, who did not respond to request for comment before press time Monday.
Let us know what you think!
Tagged:
Catheryn Danyelle Griffin
Craig Pass
Michael Wayne McCollum
Old Faithful
West Thumb Geyser Basin
Yellowstone National Park