Devils singe Lady Braves in five-set match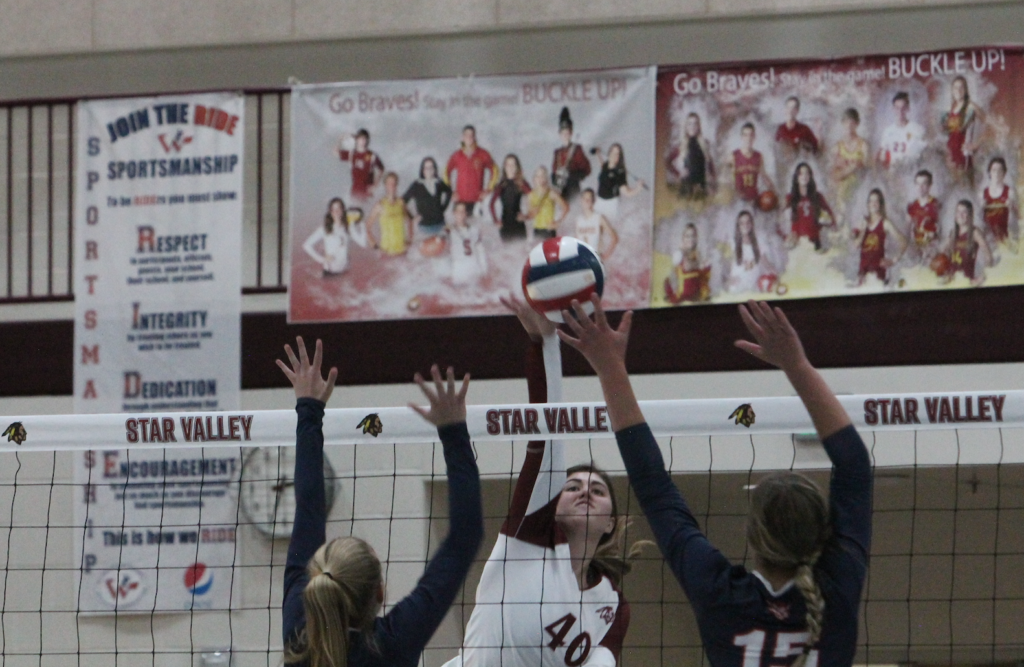 ————–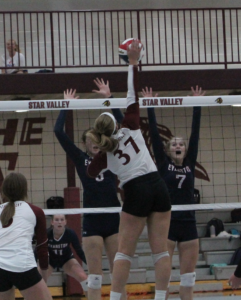 The theme of the night in Afton on Tuesday was get the early lead.
Over five sets the team who gained at least a four-point lead went on to win as the Evanston Lady Red
Devils came into Star Valley High School and rallied from a 2-1 deficit to win in five sets (25-20, 21-25, 25-16, 21-25 & 11-15).
Mia Hutchinson led the squad in kills and got help in that category from McKenna Brog, Gracee Cazier, McKenna Frazier and Addie Jenkins.
After controlling the third set, the Lady Braves were turned back several times at the net by a tall and scrappy Devil squad who also made very few service errors over the final two stanzas.
The loss snaps a modest two-match winning streak Star Valley had from the weekend in Cody and Riverton but also dropped them to 0-1 in the 4A Southwest District.
The Lady Braves will be back in action on Saturday as they travel to Uinta County to face the Mountain View Buffaloes for a 1 p.m. varsity serve. The program returns to the 4A Southwest as they travel to Jackson on Tuesday September 29 and then host Green River on Saturday October 3.

Tagged:
Addie Jenkins
Evanston volleyball
Gracee Cazier
McKenna Brog
McKenna Frazier
Mia Hutchinson
Star Valley volleyball
SVI Media