Distance Posse competes at Tiger-Grizz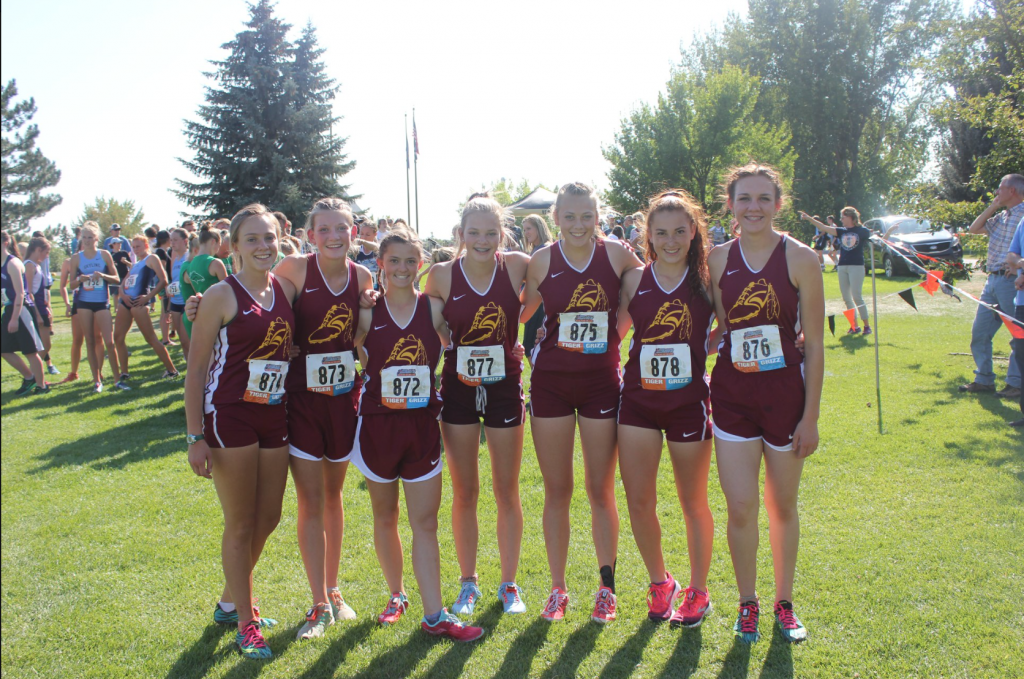 A trio of very difficult courses to start the 2018 campaign came to a close this past Friday evening as the Star Valley High School teams competed at the Tiger-Grizz Invitational in Idaho Falls. The weekend came on the heels of the 30-team Cardinal Classic in Soda Springs and the very difficult State Preview course in Afton.
Overall the Braves were seventh in an 18-team field and were very close to a podium finish. Peter Visser again had an outstanding time and finished fourth overall.
"I think we are slowly putting the pieces together," said head coach Ty Draney. "Its hard to say. It was a hot day; it was kind of a mixed bag but we have kids improving mightily compared to that same course last year."
Draney singled out Jill England who finished the course as the Lady Braves' Jill England who finished as the team's final varsity time which was three minutes faster than a year ago. Draney also praised Brayden Hahn for a significantly faster time.
"We're putting in some big workouts and put in about an hour's worth of quarters on the grass so the team did about five miles overall," he added. "We're hoping that Asefa will be running with us in two weeks at Bob Firman and we are looking to be at our best at the end of October. We're trending in the right direction and having a good time doing it."
SVHS Girls @ Tiger-Grizz
Shaelee Angell (22:40) 27th
Emmy Heywood (22:59) 37th
Emma Thomson (23:29 55th
McCora Wolfley (24:04) 64th
Jill England (24:06) 66th
Brooke Kallgren (24:16)
Emmalee Hale (25:11)
Tiger-Grizz Girls Team Scores
Skyline 61
Bishop Kelly 102
Thudner Ridge 134
Idaho Falls 139
Highland 163
Madison 180
Shelley 183
Rigby 188
Ridgevue 207
Preston 231
Star Valley 249
(18 teams)
SVHS Boys @ Tiger-Grizz
Peter Visser (16:49) 4th
Taylor Horsley (17:49) 17th
Jesse Loveland (17:58) 21st
Dillon Foley (18:41) 46th
Scott Orton (20:14 91st
Brayden Hahn (20:15)
Max Thompson (21:53)
Tiger-Grizz Boys Team Scores
Idaho Falls 66
Kuna 105
Preston 129
Skyline 165
Bishop Kelly 168
Star Valley 179
Shelley 189
Madison 192
Blackfoot 231
(18 teams)