DO NOT PLAYLIST: "Slap Up Breakfast" by Billy Childish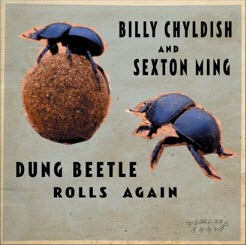 The most important meal of the day may have just been ruined.
Every Tuesday on SVI Radio, the playlist features the latest new hit songs for both Swift 98.7 and Black Mountain Country, 1210 am.  But not all new songs are worthy of airtime.
Inspired by The Tonight Show starring Jimmy Fallon, each Tuesday morning during the Weekday Wake-up, a song is added to the "Do Not Playlist."  These are songs that don't quite make the cut when selecting songs that are added to the main rotation.
This week, the duo of Billy Chyldish and Sexton Ming make their Do Not Playlist debut with the song "Slap Up Breakfast."  The song comes from the album Dung Beetle Rolls Again.  Enjoy.  If you can.
Let us know what you think!
Tagged:
Billy Chyldish
Black Mountain Country
Dung Beetle Rolls Again
Jimmy Fallon
Sexton Ming
Slap Up Breakfast
Swift 98
The Tonight Show