Driver kills mountain lion on Moose-Wilson Road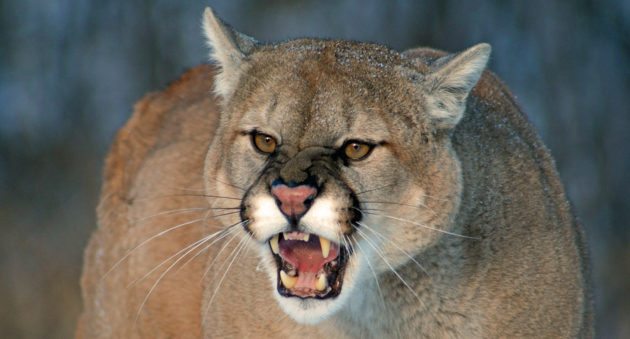 JACKSON (WNE) — A vehicle hit and killed a mountain lion Thursday evening on the Moose-Wilson Road, a fatal strike that follows a series of other deadly encounters between cars and animals in Jackson Hole.
A motorist struck the roughly 2-year-old female cat at about 6:30 p.m., said Mark Gocke, a spokesman with the Wyoming Game and Fish Department. 
Mountain lions are intelligent, social carnivores that occasionally make public appearances in Jackson Hole. This spring, for example, a young cat was shooed out from under walking bridges at R Park, near the intersection of Highway 22 and Highway 390. 
But sightings are still rare. The big cats are elusive and, while biologists don't have an official count of Jackson Hole's mountain lion population, Game and Fish officials expect that there are more in the valley than it appears.
"They're typically pretty secretive and nocturnal and you just don't see them much," Gocke said. "It's pretty unusual to have them hit by a car."
A number of mountain lion sightings have been reported recently, he said, including a handful of pumas spotted along Fall Creek Road, south of Wilson. 
In the last 10 days, there were two reports of a cat making daytime crossings of Highway 22 between the Skyline subdivision and West Gros Ventre Butte, unusual activity given mountain lions' nocturnal nature.
Mountain lions aren't the only critters being fatally struck on roads. On July 25, a moose was killed near Coal Creek on Teton Pass. Then, last Sunday evening, a black bear was struck in the Hoback Canyon. 
"There's a lot of people, a lot of vehicles on our roads right now, and our roads go through a lot of good wildlife habitat," Gocke said. "We just need to be vigilant and expect to see wildlife at night."
Let us know what you think!
Tagged:
Highway 22
Highway 390
Mark Gocke
Moose-Wilson Road
West Gros Ventre Butte
Wyoming Game and Fish Department