Education Spotlight: Roger Warner knows that each student is unique
◆ Warner is a fourth grade teacher in Cokeville.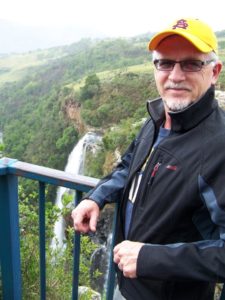 Roger Warner, who has taught 4th grade at Cokeville Elementary for 27 years, chose to decline an offer to teach in Utah and teach instead for LCSD2 after a cousin referred him to a position here.
"I thought, 'What the heck, it can't hurt. I already have a job, but it won't hurt to look other places," said Warner. "I had been to Star Valley many times and liked the area, so I applied and interviewed and was offered a job. I was more impressed with the schools, the atmosphere, and the lifestyle here so I accepted the job for LCSD No. 2 and quit the job in Utah."
Warner's father spent his career in education, which brought Warner to the educational arena.
"My father was a teacher and principal," said Warner. "Being around him and seeing the difference he was making in students' lives made me want to do the same. Interestingly enough, he discouraged me from going into teaching during my second year of college because of the difficulty of supporting a family on the wages for teachers."
"After I accepted the teaching position for Lincoln County School District No. 2 and he found out the wages and benefits I would enjoy in Wyoming, he never spoke again of education not being a good field to go into."
Warner knows that each student in his class is unique and that each student has the opportunity to grow, no matter their current academic level.

"At the beginning of a school year, one of my students was identified as a special education student. Throughout the year, I made it my personal goal to try to get him up to grade level. I worked with him individually after school and the special education teacher worked with him during the school day. With help from all the school staff members, at the end of the year when he was given the state test, he was identified as proficient in each area tested."
According to Warner, gifted and talented students in LCSD No. 2 could use a more rigorous curriculum. "Perhaps more foreign language inclusion opportunities would be helpful for students as our planet continues to expand into a world-wide community. "
Warner plans to teach until he is content with the idea that he has accomplished all that he desired and was able. He is not certain when that will be or what it might look like, but he hopes to teach until he feels that he has left all his energy on the educational field.
He hopes to travel the world and has a particular interest in traveling one day to Jerusalem and the Holy Land, as well as Greece and Egypt.
"Until then," said Warner, "I hope to continue to make a difference in the lives of the students that I teach by making learning fun and providing an environment where they can learn and achieve their greatest potential."
Let us know what you think!
Tagged:
LCSD #2
Roger Warner
Wyoming Education