End of July brings welcome rain showers to Star Valley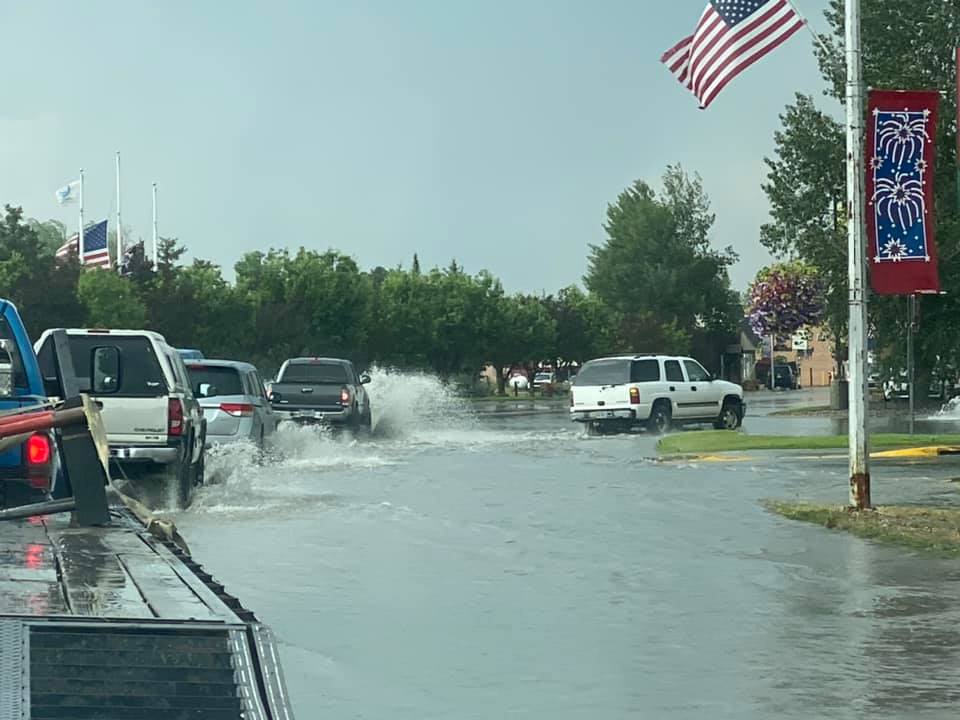 ◆ Drought conditions continue despite monsoonal weather pattern.
June of 2020 was the driest month on record for most communities in Star Valley, with some areas recording just trace amounts of rain. All of it , a reflection of drought conditions in the western states.
The drought conditions continued well into July, however the arrival of monsoon moisture the final two weeks of the month provided welcome moisture to the area.
According to the National and Atmospheric Administration (NOAA), most of Star Valley received anywhere from 110-150 percent of the average rainfall for July. Almost all of that came in the last few weeks in the form of afternoon and evening thunderstorms.
A few particularly powerful thunderstorms blew through the Nordic Ranch area which recorded 2.95 inches of rain. However the Alpine airport reported just 1.01 inches with Etna turning in 1.11 total inches. Star Valley Ranch received 1.77 inches, with 1.39 inches falling in Afton and 1.22 in Thayne.

Star Valley wasn't alone in receiving the rain. South Lincoln County and Uinta County also recorded above average rainfall in July. However, to the north is a different story. Portions of Yellowstone National Park report 25-percent or less of the July average.
Despite the welcomed rain, drought conditions continue for almost every state in the west. Stage 1 fire restrictions remain in place in Lincoln County until further notice. The ban prohibits fireworks on all state and public land and any open fire.
Exemptions to the directive, include campfires at residences or campsites, within a fire ring with a 15-ft cleared radius, trash burned between 6 p.m. and 8 a.m., spark arresters in a 15-ft. cleared radius, charcoal fires in grills are permitted, cutting or welders in a 15-ft cleared radius, and use of portable stoves and lanterns in a cleared 15-ft. Radius.
Jack Hales, a local meteorologist, contributed portions of this content. His local Star Valley Weather Blog can be found at blog.starvalleyweather.com.
Let us know what you think!
Tagged:
Etna
Lincoln County fire ban
National Athmospheric Administration
Nordic Ranch
Star Valley rain
Star Valley Weather Blog
thayne