Federal renaming drive bypasses Wyoming board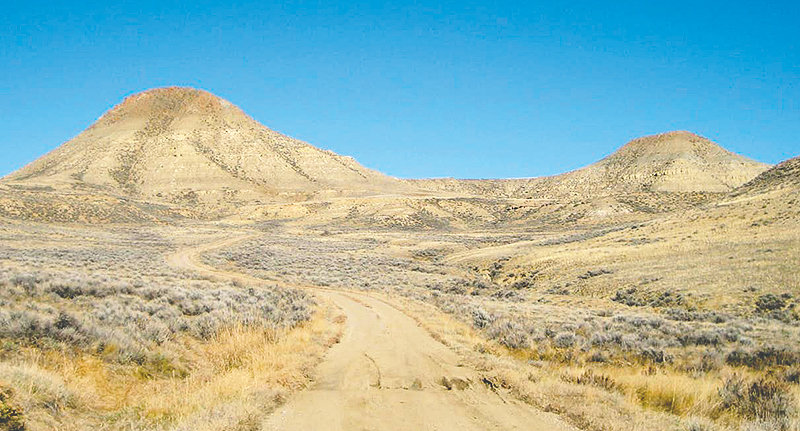 By CJ Baker
Powell Tribune
Via- Wyoming News Exchange
POWELL — Acting with unusual speed, the federal government is moving forward with plans to rename some 664 geographic features across the country that contain the word squaw — including a pair of creeks and two summits in Park County.
Last week, the Department of the Interior announced a list of possible new names for all the features that include the word, continuing an effort that Interior Secretary Deb Haaland launched in November to remove it from federal usage.
"Consideration of these replacements is a big step forward in our efforts to remove derogatory terms whose expiration dates are long overdue," Haaland said in a statement.
The secretary intends to have new names in place by early fall, erasing the word in less than a year.
Haaland's speed contrasts with the slow-moving nature of the typical renaming process. For example, more than four years after a coalition of Native American tribes called for renaming a pair of landmarks in Yellowstone, the proposal remains in limbo. Similarly, there's been little action in the year-and-a-half since a Powell resident proposed renaming the "Squaw Teats" in southeastern Park County over what he described as the "racially charged (and arguably misogynistic) language of the existing name."

The Wyoming Board of Geographic Names has held several discussions on whether to recommend renaming the Park County mounds, with a couple board members indicating that they favor a change. The state board planned to make a decision in May and then send its thoughts to the U.S. Board on Geographic Names, which has the final say.
However, Haaland effectively decided the issue in November with her secretarial orders.
She created a 13-member Derogatory Geographic Names Task Force — made up of representatives from several different federal agencies — to recommend new names for the Park County peaks and all other features containing the word around the country. They include creeks, lakes, ponds, springs, valleys, mountains, peaks, buttes, ridges, springs, flats, mesas, coves, prairies, shoals and even — in the case of a summit in Coconino County, Arizona — "Squaw Coxcombs."
A federal list shows that, in addition to the Squaw Teats in Park County, there are four features carrying nearly the same name in other parts of Wyoming and Texas, plus 10 similar names that substitute the word "tit."
Members of the public have until April 25 to submit input and tribes will be consulted before the U.S. Board on Geographic Names rechristens the hundreds of sites. Unlike the typical renaming process, state boards will not have a formal role.
"It's pretty much out of our hands," Shelley Messer, the executive director of the Wyoming Board on Geographic Names, said last week, adding, "They've just kind of completely taken the state name boards out of the fray, so to speak."
The state board and its members are free to offer suggestions during the public comment period, but "our opinion's not going to carry any more weight than our next-door neighbor's opinion," Messer said.
Beyond the Squaw Teats, there are three other features that will be renamed in Park County: a creek located between Cody and Meeteetse plus another creek and a peak in the Crandall area, located along Park County Road XUX (a.k.a. Squaw Creek Road).
As part of Haaland's directive, the Department of Interior released five "candidate replacement names" for each of the features last week.
In generating potential replacements, the department wasn't particularly creative: It simply pulled the names of the five closest features. For example, the list suggests that Squaw Creek in Crandall could be renamed as Hunter, Absaroka, Beartooth, Jim Smith or Hurricane Creek.
Additional names can be suggested during the 60-day public comment period, while the Department of the Interior will give priority to proposals that have been making their way through the conventional process. For instance, Tyler Kerr of Powell suggested calling the Squaw Teats "Crow Woman Buttes" and someone has apparently asked the government to rename Crandall's Squaw Creek as Sow Creek.
They're among 46 features across the country that contain the word squaw and have pending requests for name changes; over the past 20 years, individuals and groups have sought to remove the derogatory term from more than 200 other features, according to the Interior Department.
Several states — including Montana, Utah and South Dakota — have passed legislation removing it from their place names.
"It's an issue that its time has come, and it just needs to be addressed," Messer said, "and that's what's happening."
Secretary Haaland, a member of the Laguna Pueblo tribe, has described the term squaw as racist, derogatory and one that perpetuates "the legacies of oppression." The Derogatory Geographic Names Task Force has decided to censor the word as "sq___" in official communications. The step isn't unprecedented, either, as past federal efforts barred names that include certain slurs for people who are Black and Japanese.
But not everyone has been so certain about removing the term from federal usage.
Park County commissioners voted unanimously in 2020 to oppose renaming the Squaw Teats, saying that "the history and heritage of Park County is important and must remain the same today and tomorrow." A couple citizens also wrote to the state board to oppose a change.
Messer said her understanding of the Interior Department's process is that, if local residents dislike the new names that are ultimately chosen, they'll be able to follow the standard renaming process to propose different ones.
"I don't know what name they might come up with that people wouldn't be happy with," Messer said, "but people seem to be unhappy with a lot of names."
Let us know what you think!
Tagged:
Deb Haaland
Department of the Interior
Squaw Teats