Fire restrictions announced for Lincoln County
The Lincoln County Commission noted the "extreme danger" from drought conditions in the announcement released just after 12 Noon.
"Effective, July 7, 2021, at 12:01 a.m., until further notice of the Board, Stage one Fire Restrictions, including any open fire or discharge of any class of fireworks is prohibited on all state and private land including, but not limited to, all lands owned by Lincoln County or in which Lincoln County holds or owns an interest."
Exemptions to the directive, include campfires at residences or campsites, within a fire ring with a 15-ft cleared radius, trash burned between 6 p.m. and 8 a.m., spark arresters in a 15-ft. cleared radius, charcoal fires in grills are permitted, cutting or welders in a 15-ft cleared radius, and use of portable stoves and lanterns in a cleared 15-ft. radius.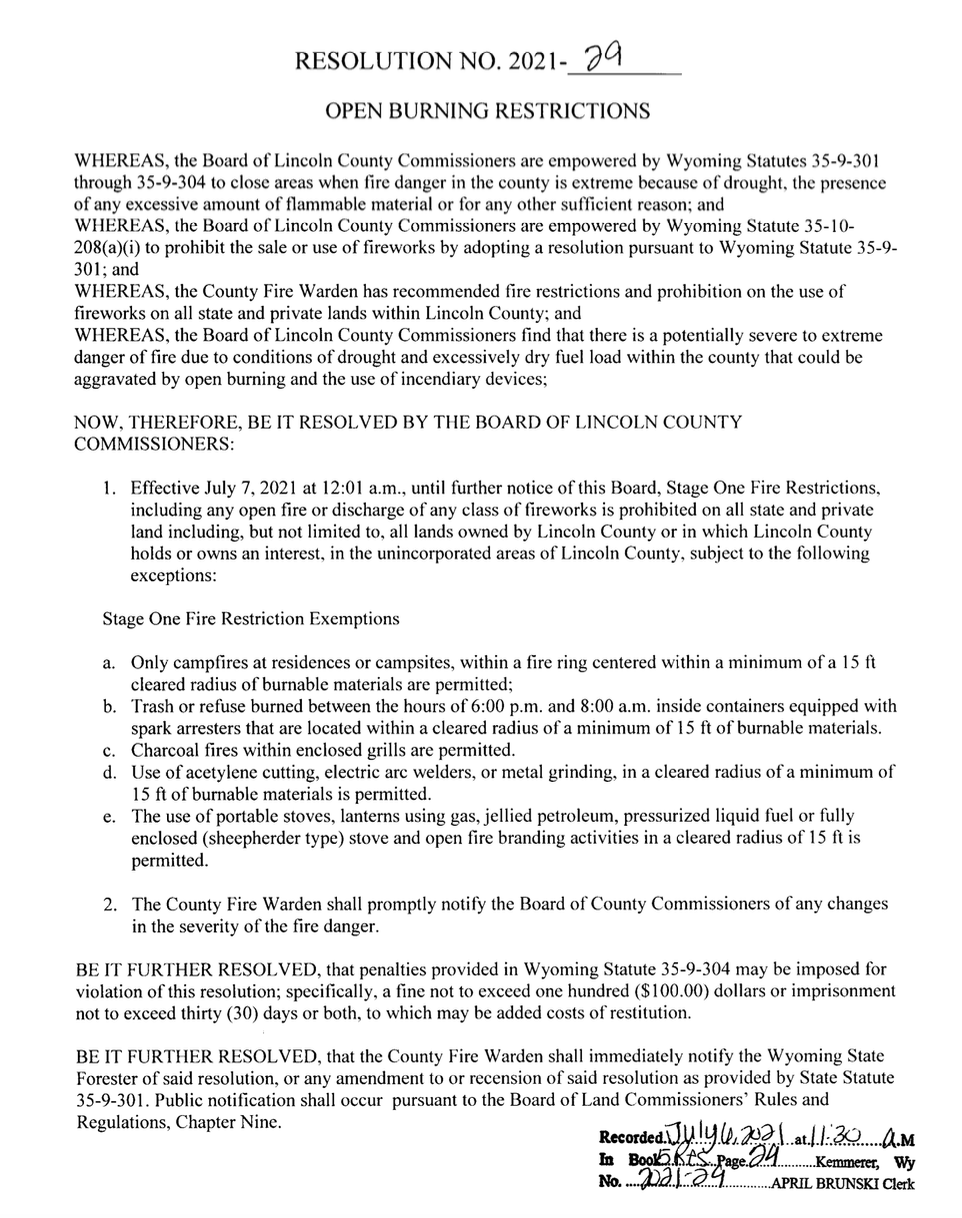 Let us know what you think!
Tagged:
Lincoln County Commission
Star Valley Fire Restrictions