Firefighters make progress on Mullen Fire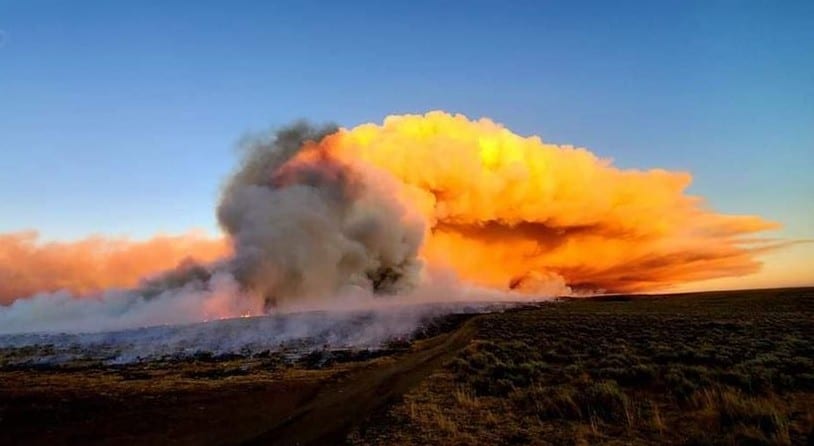 LARAMIE (WNE) — Red lines on a fire perimeter map turning into black lines Saturday symbolized progress was made in containing the Mullen Fire burning about 40 miles west of Laramie.
The immense blaze in the Medicine Bow-Routt National Forest is at 136,840 acres, according to an update at 7:30 p.m. Saturday on the Forest Service's Incident Information website.
After rapidly increasing firefighting crews and resources released from other fires around the West and northwestern states throughout last week, the current count of personnel has held steady at 1,068 the past couple of days.
The slight bit of good news reported by the Incident 2 Rocky Mountain Area Blue Team was that containment was measured at 6% after infrared mapping late Friday night.
"Containment was established on the fire's northwest flank one mile north of the A Bar A Road south to Six Mile Road," an update release Saturday morning stated. "Additional containment to the east (flank) was also accomplished and will be measured (Sunday).
"Mild weather and the influx of resources are allowing firefighters to aggressively attack the fire using strategic aerial and ground firing operations."

Crews have been working along roads, most notably Wyoming Highway 230/ Colorado Highway 127 on the south and southeast flanks of the fire, where the more intense fire activity has been located, pushed by winds from the northwest. The crews were reducing vegetation where there is the highest probability of success to limit the fire spread.
Tagged:
Medicine Bow-Routt National Forest
Mullen Fire
Rocky Mountain Area Blue Team
Wyoming Highway 230