First vaccine shipment arrives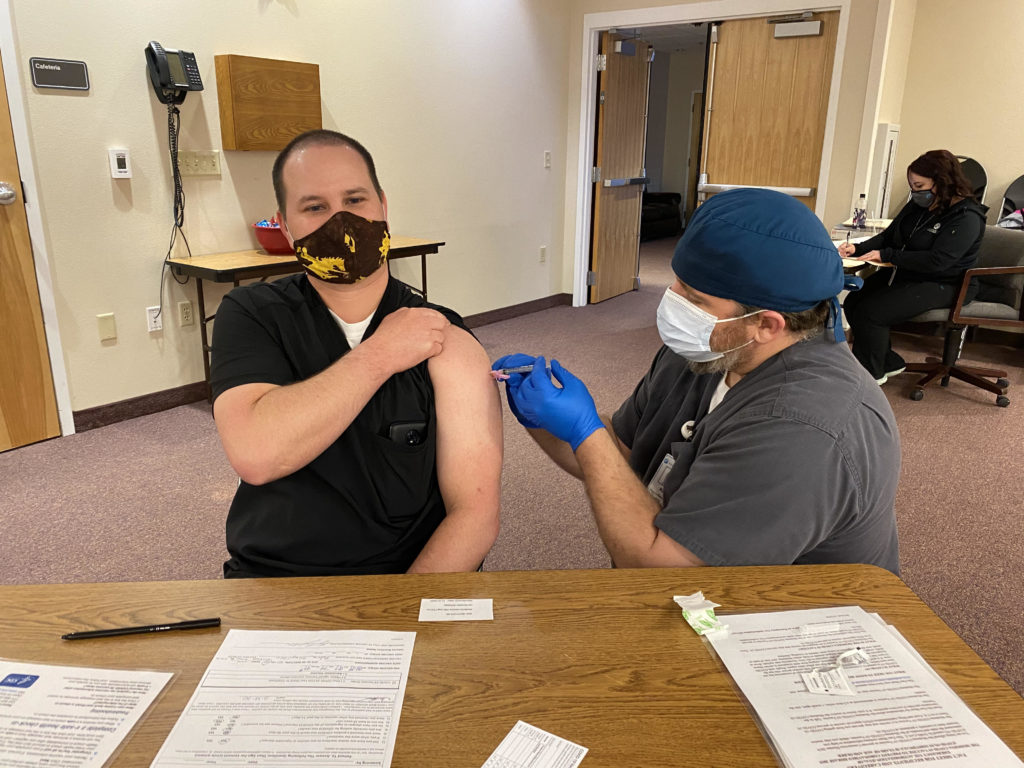 ◆ Phase one of immunization now underway.
Monday, December 28 Lincoln County Public Health announced that it had received the first shipment of COVID-19 vaccines.
"Per direction from the CDC and Wyoming Department of Health, we will begin immunizing members of the Phase 1a Priority Groups," a release from Lincoln County Public Health stated.

Wyoming's Vaccine Plan includes the following phases.
• Phase 1a: Healthcare employees and other kinds of workers likely to be exposed to COVID-19 or to treat people who are already exposed, such as people who work in law enforcement or pharmacies.
• Phase 1b: People with underlying medical conditions that increase their risk of severe COVID-19, people over the age of 65, essential workers, and people with limited access to vaccinations.
• Phase 2: Additional people with underlying medical conditions or limited access to vaccines, additional critical workers and people who live in group settings (such as prisons or dormitories).
• Phase 3: Everyone else who is recommended to have the vaccine.
"As we work through this list and as more Priority Groups are released, we will keep you updated on our supply and who is eligible to receive the vaccines next," the press release from Lincoln County Public Health stated. "Thank you for your patience and please continue following the recommendations to avoid contracting/spreading COVID-19. Wear a mask in public settings, practice social distancing, practice frequent hand washing, and stay home if you are ill."
Let us know what you think!
Tagged:
cdc
Center for Disease Control
Lincoln County Public Health
Wyoming Department of Health