Ford Theatre receives new, state-of- the-art sound and lighting systems
◆ SRAS plans to unveil the new systems at the Wayne Worthen concert on September 17, and the opera, "Tosca" on September 24.
Salt River Arts Society (SRAS) and Star Valley Arts Council have collaborated to generate funding and labor to upgrade the lighting and sound systems in Afton's historic Ford Theatre. Through the generosity of donors, and with the aid of a substantial grant, which afforded the Theatre as much as $30,000, the systems are receiving a complete renovation with state-of-the-art equipment and technology.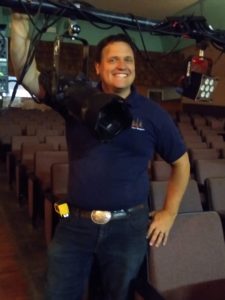 SRAS, as a nonprofit organization, draws upon the support of the Art's Council which currently serves as a fiscal sponsor for the younger organization. SRAS board members are working to create an independent financial structure, having applied for 501C3 status, which is still processing. The board expects to emerge very soon as a financially independent nonprofit, but to qualify for the grant that has facilitated the theatre renovations, SRAS needed a fiscal sponsor, and the Art's Council generously stepped up to assist.
"We were really excited to help the Salt River Arts Society as their fiscal sponsor," said Executive Director Tim Hale in an interview with SVI News. "This type of sponsorship is really unique, and a great opportunity for privately run arts organizations to get access to grants typically targeted toward nonprofits. Our mission and that of the Salt River Arts Society are aligned in several ways. Our footprint is larger in that we cover all of Star Valley, but both organizations are deeply passionate about the arts. From that standpoint, being a fiscal sponsor for SRAS just made sense."
SRAS board member, James Arbizu, who operates the Ford, visited with SVI News to share the good news of progress on the project and to give some details about the renovation. Arbizu's investment extends beyond his volunteer work. He also is the owner of Mountain Music. With his wife Daphne, andmtheir family of young children, Arbizu has donated countless hours and thousands of dollars of personal and business funds toward restoration and operation of the theatre.
"We are squeezing every last penny out of the grant and donations we have received, and throwing in a little extra," shared Arbizu about the project. "We are not taking any profit from [Mountain Music] or from our work on the Salt River Arts board."
New equipment on the lighting system includes par can lights, which are the highest standard of lighting in show business. The lights generate a highly directional light beam, which makes them a perfect choice for this project.
"The par can lights generate natural lighting in the theatre," Arbizu offered. "When I talk to theater lighting guys, they say, 'You need these, because they provide natural light. LED's give a fake light, but these give more of a sunlight feel. It's the same quality category as what they have at the high school, from what I understand. What we have here is legit. It's high, high quality."
They also have a series of new LED lights that allow for colored lighting on the stage.
"We can have any color that we want and have it wash on the stage. We can do a legit light show. People that do live shows, especially traveling shows, bands or anything, they want something like this – high quality, LED lights. With the par cans, they will light up the stage incredibly well and allow color changes that we want."
All lighting will be programmed from a brand-new lighting console that also qualifies as the highest quality available. The new console will allow lighting engineers at the theatre to program the lights for full control over lighting throughout the shows that come to the Ford.
New speakers for the theatre include main speakers and subwoofers imported from Italy that will afford more sound and power than the stage needs but will allow for maximum control and application.
"Because we are a nonprofit, and with our connections, we were able to get higher quality than what was offered by some of the other sound bids," explained Arbizu. "If we get a projector and show a movie in here, that earthquake sound, you will be able to feel it. You will be able to feel it when a band is playing that base, even if it's not cranked up super high. So, those subwoofers are super high quality."
Arbizu researched the systems before making purchases, counseling with lighting and sound engineers from trusted sources, because big acts like Collin Raye, who performed at the Ford in 2021, will bring their own engineers to run their lights and sound for their shows.
"When I talked to the sound engineers that did Collin Raye, they said 'The minimum you want is a Midas M32, which is specifically designed for live sound shows, theaters and venues like this," said Arbizu. "It can cover all that we need for theater events as well as live shows. It has pre-sets so that we can keep everything routed correctly, but engineers will have full reign to do everything that they want, and we were able to get this at a discount because of some connections that we have through Mountain Music as well. This is more than we were hoping to be able to get."
The theatre touts all new processors, 12 new wireless lapel mics, 12 new wireless handheld mics and two new SM58 handhelds as well with receivers and headsets that are wireless. These join the mic system that Arbizu's started restoring, which was primarily donated by Mountain Music, when they took over and reopened the theatre in 2019.
"We also have six new, state-of-the-art mic stands that are durable," added Arbizu. "These Hercules stands were recommended by Cal Linford. Mountain Music carries these, so the theatre got them at a discount."
New hoists support the electric lift cables on all the light bars and speakers over the stage. In addition, chains will be attached to the trusses, providing a secondary means of support and safety for performers and the public. Plans to remodel the stage are also underway to facilitate better staging options.
Arbizu is proud to unveil most of the new systems at the SRAS upcoming events, Date Night with Wayne Worthen and Shumway Ice Cream, on Saturday, September 17, and the Opera "Tosca" by Giacomo Puccini, presented by Salt Lake City's Lyric Opera Company on Saturday, September 24.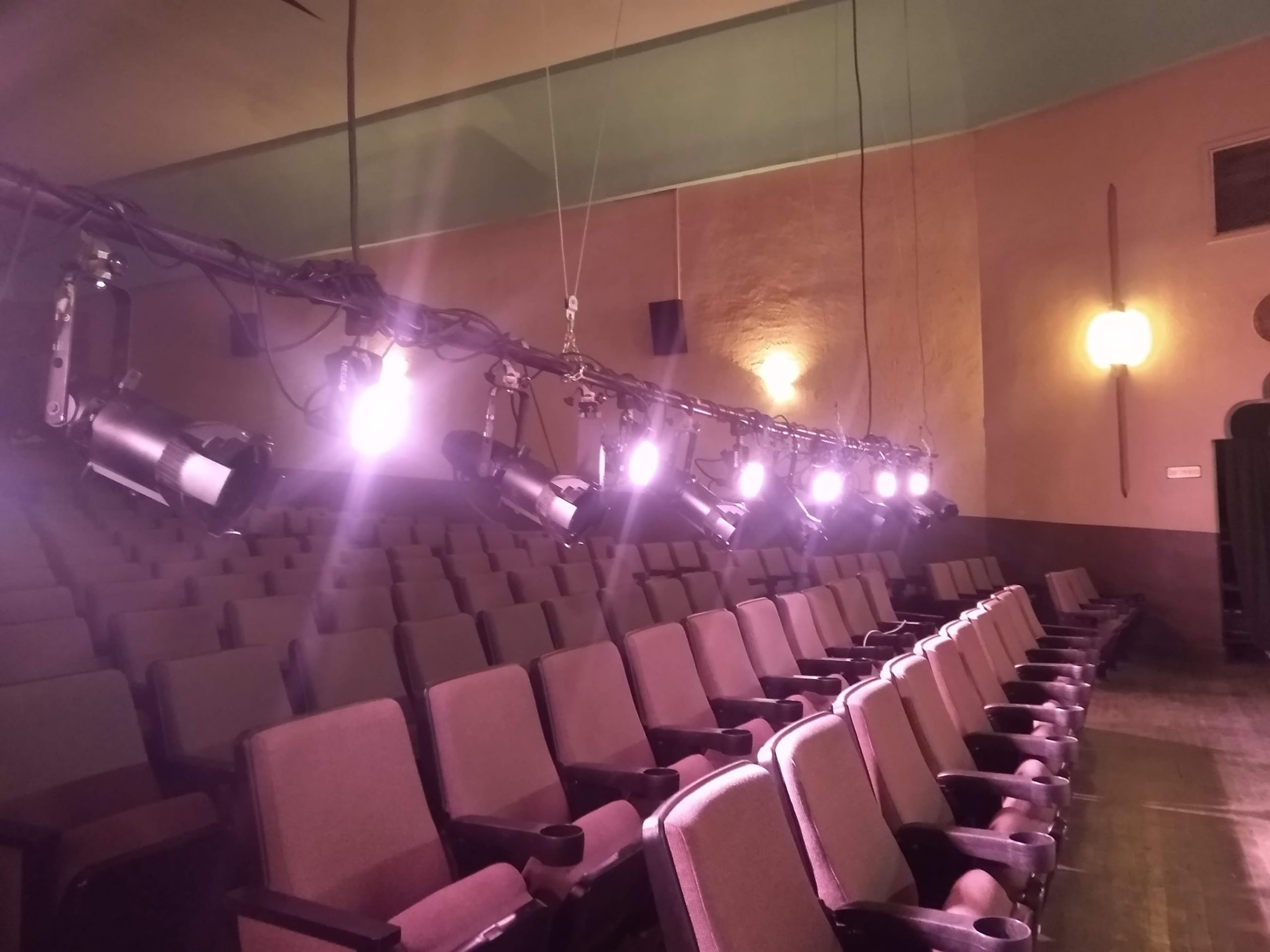 Let us know what you think!
Tagged:
Ford Theatre
James Arbizu
Salt River Arts Society
Star Valley Arts Council
Tim Hale