Forest Service: Seasonal Closure planned for Fremont Lake area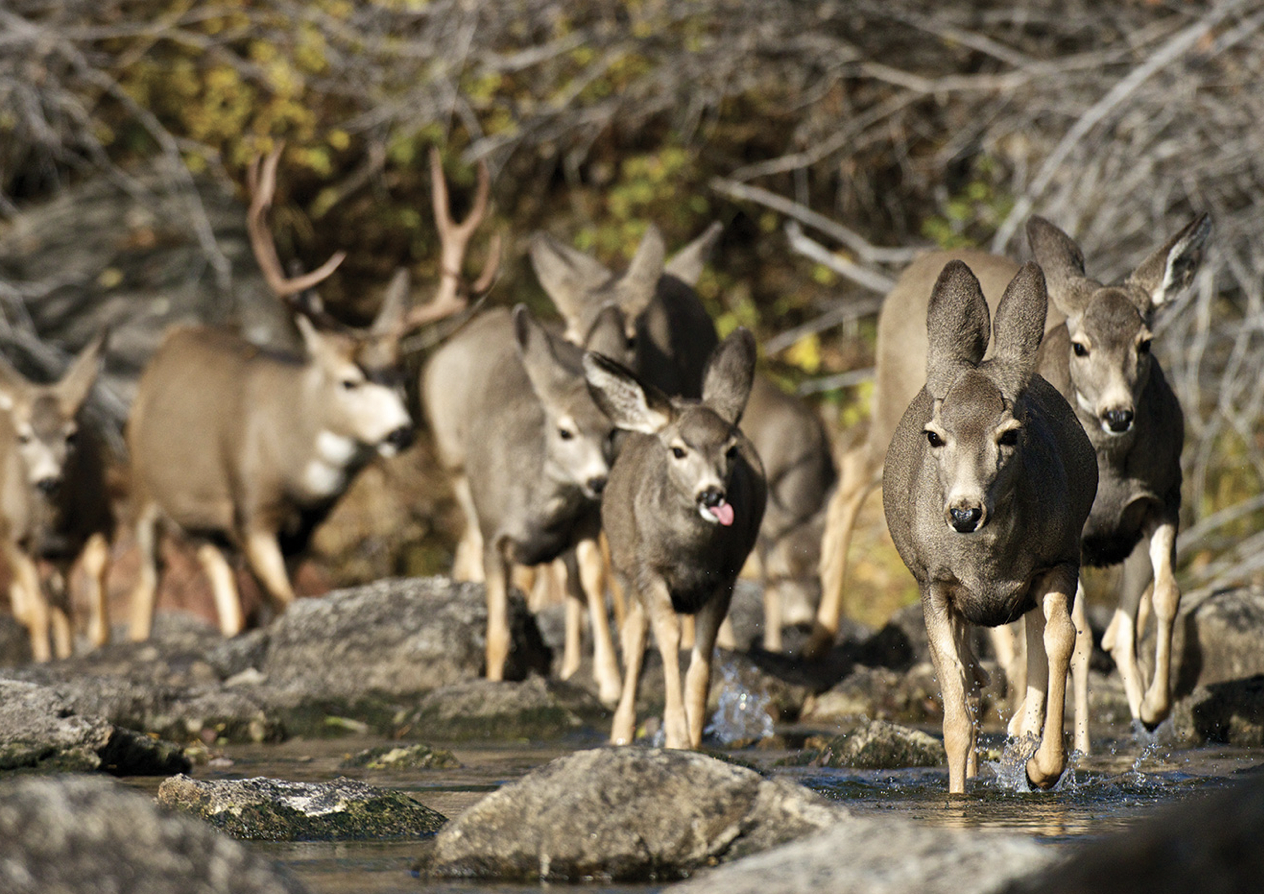 Bridger-Teton National Forest Supervisor, Chad Hudson, recently signed a special order creating a seasonal recreational closure near the outlet of Fremont Lake.  The purpose of the closure is to minimize human disturbance to migrating mule deer in the spring and fall. 
 In collaboration with the Wyoming Game and Fish Department, Pinedale Ranger District specialists identified the need for a no human presence closure from Nov. 1 through Nov. 30 and from April 1 through April 30, in a crucial 240 acre area along the Sublette Mule Deer Migration Route which was identified by the Wyoming Game and Fish Department. 
 Data indicates that deer using this migration route travel farther than any other mule deer migration ever documented, passing through many potentially life-threatening obstacles along the way. 
The closure area represents an important portion of the migration route, known as the "Fremont Bottleneck." This bottleneck is a top concern for mule deer managers, as this narrow segment of the migration route is critical for the passage of an estimated 4,000 to 5,000 mule deer each fall and spring. 
 In addition to the narrowness of the migration bottleneck which is bordered by residential development to the south and by Fremont Lake to the north, a major concern with this area is the high level of activity associated with human presence that deer must contend with as they cross Pine Creek or swim the outlet, move past the marina and multi-use trails at CCC Ponds area, and cross the paved FS 111 and CR 154 roads. 
 Recent efforts to eliminate the obstacle of non-wildlife friendly fencing in the area has already been accomplished, as well as the acquisition by the Wyoming Game and Fish Department of the Luke Lynch Wildlife Habitat Management Area, located just west of the proposed closure area.  Signs will be posted at key entrances to the area to remind public of the seasonal closure.  
 For more information, please contact Rusty Kaiser, USFS Wildlife Biologist, Pinedale Ranger District, 307-231-5980.  
You can learn more about the Bridger-Teton and upcoming projects and proposals by following us on Facebook, www.facebook.com/BridgerTetonNFor Twitter www.twitter.com/BridgerTetonNF or on the Forest website athttps://www.usda.gov/btnf .
Let us know what you think!
Tagged:
Bridger-Teton National Forest
Chad Hudson
Fremont Lake
Pinedale Ranger District
Wyoming Game and Fish Department