Former Wyoming governor, Casper residents also oppose Kelly parcel auction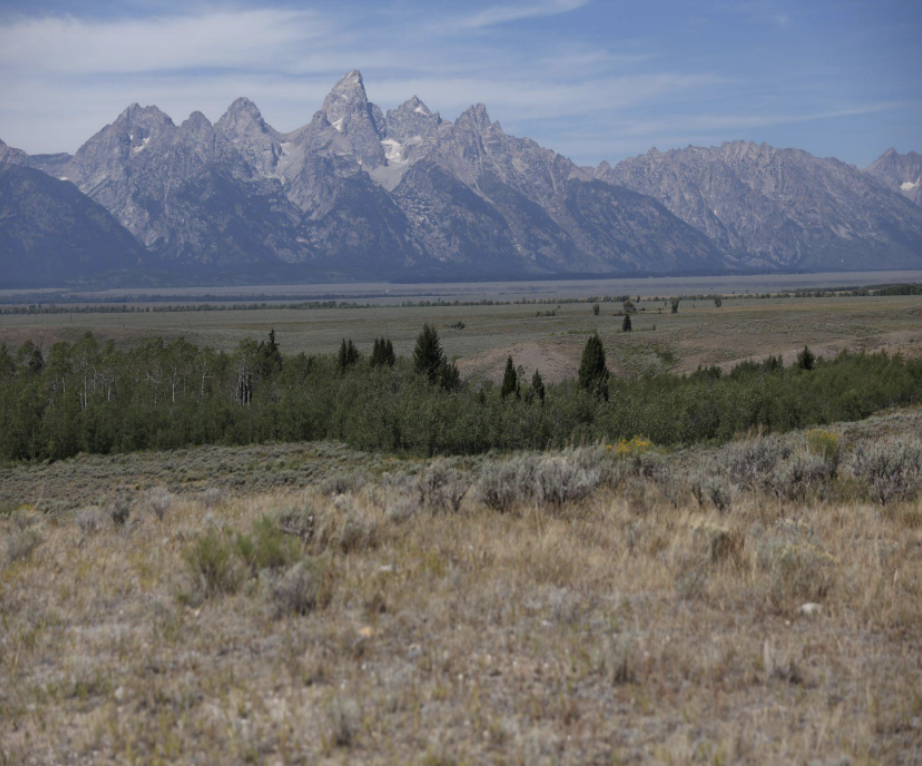 By Billy Arnold
Jackson Hole Daily
Via- Wyoming News Exchange
JACKSON — Amber Pollock makes "booze" in Casper. But people who visit Teton County help pay her bills.
Pollock said people "on pilgrimage to the parks" often stop by her family business, Backwards Distilling Company, to sample small-batch spirits on their way to and from western Wyoming's national parks. She talks with them while bartending.
"Not one of them has ever mentioned to me that their enthusiasm is derived from going to visit a new development or see a housing project that's being executed in Teton County," Pollock said.
Instead, people are excited about "beautiful landscapes, the wildlife and all the natural beauty" that Wyoming has to offer, Pollock said, like the 640-acre Kelly parcel, which state officials could auction if Gov. Mark Gordon and four other statewide elected officials vote to do so this December.
Pollock spoke Thursday in the first public meeting about the Kelly parcel that has been held outside Teton County. Like others who showed up in Casper, Pollock wanted to see the state hold out for a better option.
The 15 or so people who spoke echoed comments heard a week earlier in Jackson, where more than 100 community members packed the Teton County Library. So far, public comment has been consistent. Wyomingites who have weighed in don't want to see the Kelly parcel sold on the open market. In Casper, some urged the state to sell to Grand Teton National Park, which borders the parcel on three sides. Others urged the state to hold out, wait for the parcel to appreciate, and sell it at a later date.
"It is in my interest and all of Casper's interest to make sure that that asset stays as healthy, as vibrant and as attractive to travelers," Pollock said. "A lot of my business is derived from that tourist traffic. They come right through Casper, and they come right through my front doors."
Mike Sullivan, a Democrat who served as Wyoming governor from 1987 to 1995, was among those who spoke up Thursday in Casper. He implored the Office of State Lands and Investments, which manages state lands at the direction of the state's top elected officials, to delay an auction.
Instead, he wants the state to "negotiate a sale and retain the values" the Kelly parcel possesses. The rolling sagebrush is crucial winter range for elk, habitat for sage grouse and the terminus of the Path of the Pronghorn, a threatened migration route antelope travel to access summer range in Grand Teton.
"We risk those values if it goes to public auction," Sullivan warned.
Casper resident Chris Peterson said he'd read the Wyoming Game and Fish Department's report on the Kelly parcel, which identifies it as "crucial habitat" for elk and home to 87 "species of greatest conservation need," including bighorn sheep, Brewer's sparrows, western toads and Columbia spotted frogs.
"I would hate to see this go to auction to the highest bidder and the state of Wyoming not have any say over what's going to happen to it," he said. "If it goes to sale, it should be a direct sale to Grand Teton."
Thomas Radosevich, a family medicine physician in Casper, spoke on behalf of the Wyoming Wildlife Federation, which represents hunters and anglers and promotes wildlife conservation. He also said the parcel should be sold to the National Park Service because that would "consolidate ownership," keep it "wildlife friendly" and "maintain access." If the parcel does go to auction, Radosevich said, the Wildlife Federation wants to see grazing, hunting and recreation access maintained, a tall order if the land is purchased by a private developer.
But not all Casper residents agreed that a sale to Grand Teton should happen now. 
Patrick Sweeney, a former Republican legislator from Casper, and Steve Harshman, a current Republican representative from Casper and former speaker of the Wyoming House, both made the case that the state should wait to sell.
Harshman also said he thinks the parcel is worth far more than $62 million, or roughly $97,000 an acre. He pointed to the town of Jackson and Teton County's recent purchase of the 5-acre Virginian RV park for $28 million, or $5.6 million an acre. The 50-acre Lost Creek Ranch also went on the market in August for $40 million, though real estate experts say that the price of land typically decreases as parcel size increases. The Virginian lot is zoned for high density development in town with access to sewer and water. The Kelly parcel, meanwhile, is in the county and zoned for low density, rural development.
Harshman and Sweeney both argued the Kelly parcel will be worth more in the future. The last time the Park Service bought a 640-acre inholding in Teton County from the state was in 2016 when the federal government, with philanthropic support, paid $46 million for the Antelope Flats parcel. Now five years later, the Kelly parcel is valued at $62 million, a 34% increase compared to Antelope Flats.
"We're not broke," Harshman said of the state. "So let's not get rid of our gold."
Let us know what you think!
Tagged:
Amber Pollock
Backwards Distilling Company
Grand Teton National Park
Kelly parcel
Teton County Wyoming