Freedom Festival Returns to Afton this Weekend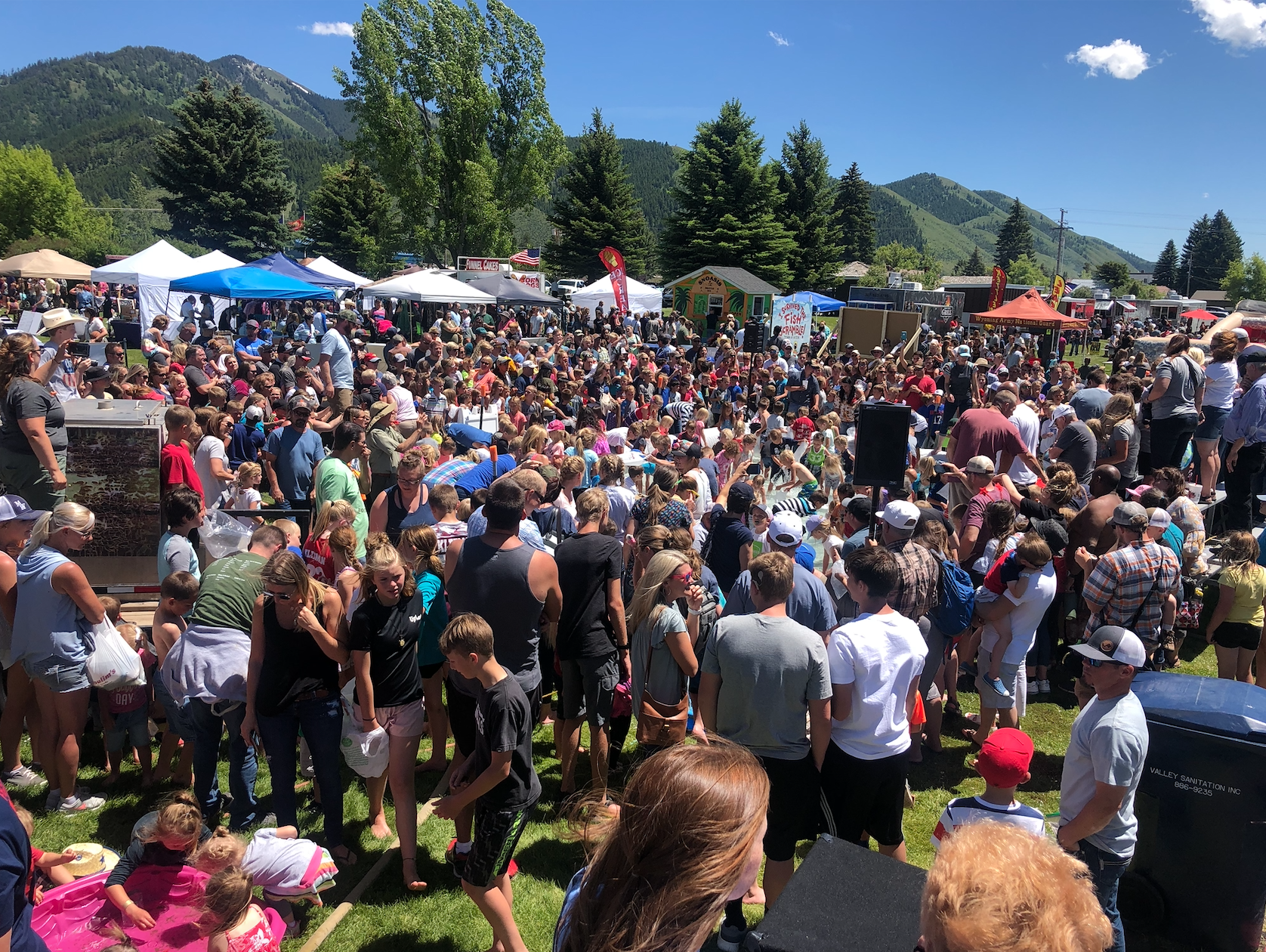 ◆ Event takes place June 24-25.
The Town of Afton will be hosting its annual Freedom Festival this weekend, starting with the Jr. Rodeo on Friday and ending with a street dance on Saturday.
Registration has already closed for the Afton Jr. Rodeo. The youth rodeo will begin at 10:00 am Friday, June 14 at the Lincoln County Fairgrounds. Admission is free. The Afton Jr. Rodeo includes youth competitions in barrel racing, pole bending, goats and team roping. It also includes sheep and calf riding.

On Saturday, June 25, Freedom Festival events kick off downtown at 11:00 a.m. There will be bounce houses, vendors, and a cornhole tournament. Registration for the cornhole tournament is online at AftonWyoming.SportSites.com. Adult teams are $30 (16 and up), youth teams are $20 (11-15), and kids teams are $10 (10 & under). $500 in chase prices will be given away to the winning teams.
Artists of all ages and skill levels are also invited downtown to "Chalk the Walk." A square section of sidewalk will be dedicated to each artist to create a piece of sidewalk chalk art.
Returning to the Afton Freedom Festival this year is the extremely popular fish scramble. A "Tiny Tots" rubber duck scramble will take place at 12:00 for those age 4 and under. At 2:00 p.m. the traditional fish scramble will be held for those between the ages of 4 and 14.
The Freedom Festival concludes with a Street Dance at 8:00 p.m. featuring local country band The Linfords.
For additional details on the 2022 Freedom Festival, contact the Town of Afton at 307-885-9831.
Let us know what you think!
Tagged:
Afton fish scramble
Afton Jr. Rodeo
Chalk the Walk
Freedom Festival
Lincoln County Fairgrounds
Town of Afton