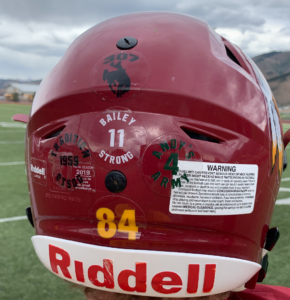 Football
Sugar-Salem 7 Star Valley 24: Dean Shaw ran for 118 yards and a touchdown and threw a 35-yard touchdown strike to Chase Merrell as the Braves extended their win streak to 12 games dating back to last year's loss to the Diggers. Merrell had an interception, a fumble recovery, a defensive touchdown and three PATs in the effort.
Cokeville 37 Evanston JV: The Panthers routed the Devils to move to 2-1 on the season.
Kemmerer 7 Lyman 38: The Eagles led 38-0 before the Rangers avoided the shutout.
Jackson 59 Pinedale 6: After suffering an upset loss at home last week, the Broncs led 53-0 at halftime in Sublette County.
Lovell 48 Shoshoni 8: The Bulldogs move to 2-0 under former Star Valley assistant Nicc Crosby and will be in Mountain View next week.
Buffalo 28 Thermopolis 14: (Per @WyoVarsity)
Riverton 24 Evanston 21: (Per @WyomingFootball)
Sheridan 31 Natrona County 7 (Per @WyoVarsity)
Glenrock 22 Newcastle7: (Per @WyoVarsity)
Kelly Walsh 47 Cheyenne South 8: (Per @WyoVarsity)
Cheyenne Central 36 Rock Springs 29: (Per @kfbcsportszone)
Bear Lake 0 South Fremont 14: Bears drop their first game of the season (2-1).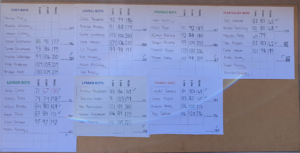 Golf
The Lander Tigers claimed both the boys and girls team titles at the 3A West Regionals in Evanston as hosted by Lyman High School. The Star Valley boys and girls both finished second in the event and picked up three All-Conference nods. Tyler Hodges, Jake Johnson and Karsen Spaulding earned the honors for the guys and Taylor Erickson, Riley Heward and Norah Nielsen for the ladies. Star Valley High School hosts the 3A State Championship at Star Valley View Golf Course in Afton for the first time next weekend.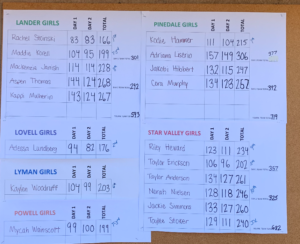 Volleyball
The Lady Braves picked up a trio of wins at the SVHS Invite on Friday afternoon against Kemmerer, Malad and Hillcrest. The team then swept Cokeville before knocking off Sugar-Salem in the championship on Saturday (3-2).
Cross-Country
It was a huge state preview race at Star Valley View Golf Course on Saturday with 21 teams in attendance. The Star Valley boys won the meet with all five varsity runners finishing in the top 16. Lander Valley was second and Cheyenne Central was third. Peter Visser won the race and Jessie Loveland and Taylor Horsley also finished in the top 10
The Natrona Fillies edged Lander on the ladies side with 62 points. The Tigers had 67. Cheyenne Central was third and Star Valley was fourth. Sydney Thorvaldson of Rawlins won the race by more than two minutes. Star Valley's Jacie Angell was 8th.
Let us know what you think!