Funeral services for Danny Mayer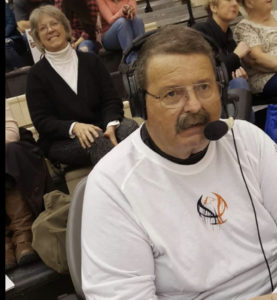 Danny Mayer passed away at the age of 71, on February 2nd at his home in Afton, Wyoming. 
Please join us for a memorial service to celebrate the life of Danny Mayer, our beloved husband, son, father, brother, grandfather, and friend.
The service will be held at 11am on Monday, February 7th, at First Baptist Church, located at 90 West Kelly Avenue in Jackson.
It will be followed by lunch in the fellowship hall. We look forward to celebrating Danny's life and memory with you.
Let us know what you think!
Tagged:
Danny Mayer
Voice of the Jackson Broncs
Wyoming funeral notices