Game and Fish makes additional cuts to antelope licenses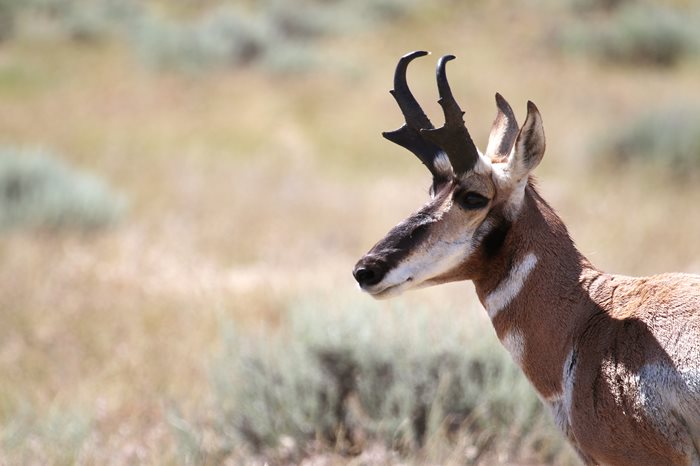 • Applicants have until midnight May 31 to modify or withdraw
The Wyoming Game and Fish Department has made additional reductions to antelope license quotas for several hunt areas located in Carbon, Lincoln, Sublette and Teton counties. Recent collar data and field observations by wildlife managers indicate further reductions are warranted.
The Game and Fish Commission initially approved antelope license quotas at their April Commission meeting. An emergency rule was adopted to amend the approved license quotas as there was not ample time to undergo the regular rulemaking process. The emergency rule was proposed by the Game and Fish, approved by the Commission and signed by Gov. Mark Gordon on May 25.
Quotas in the following antelope hunt areas have been further reduced: 53, 85, 86, 87, 88, 89, 90, 91 and 101.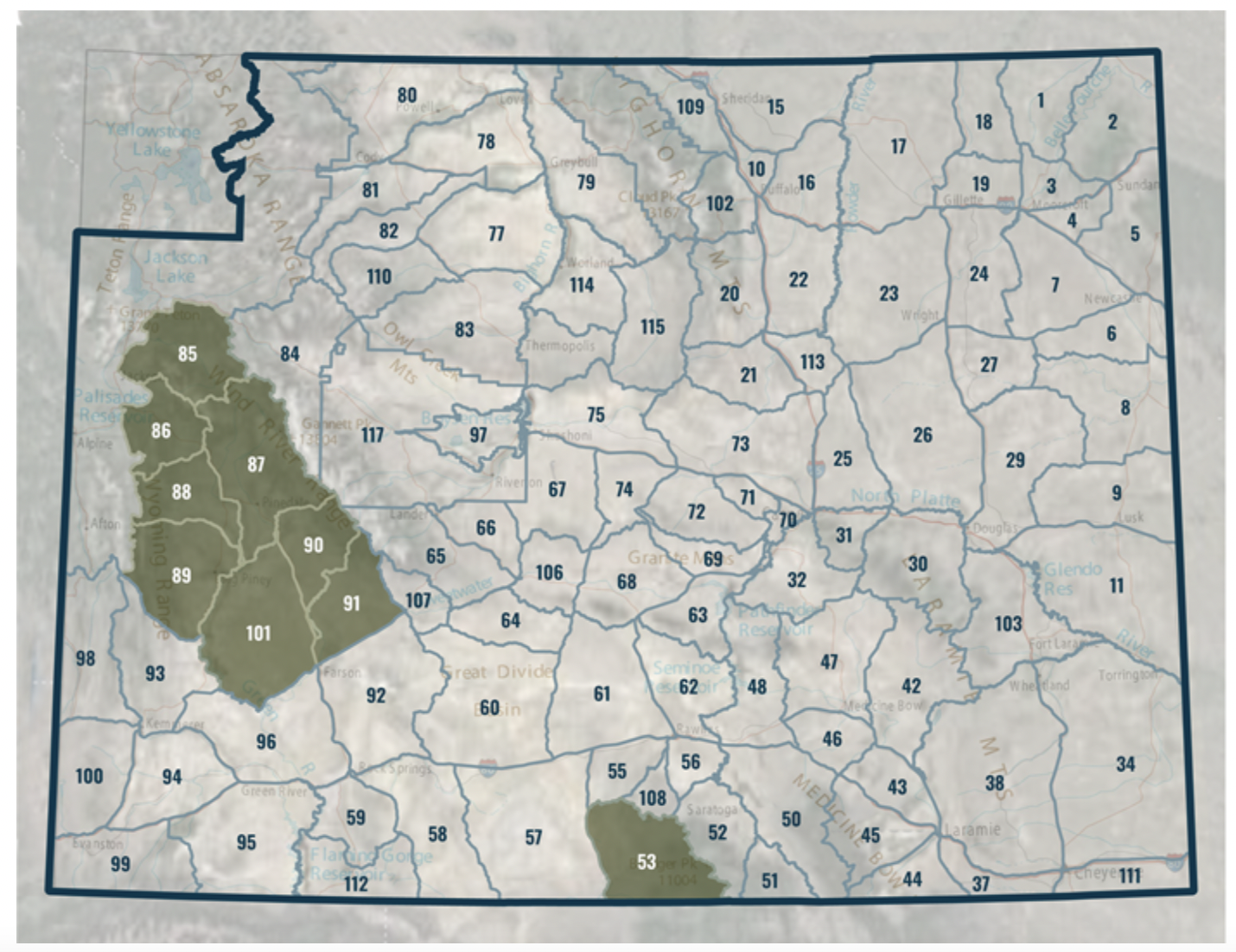 Baggs Pronghorn Herd – Hunt Area 53
Quotas in the Baggs Pronghorn Herd, Hunt Area 53, have been reduced due to many pronghorn moving out of the area this winter and having yet to return, some having died due to severe winter conditions and others likely still migrating back to their summer ranges. Collar data is unavailable for the Baggs Pronghorn Herd, and these reductions were made due to field observations and the absence of pronghorn in the hunt area.
Sublette Pronghorn Herd — Hunt Areas 85, 86, 87, 88, 89, 90, 91 and 101
Antelope in the Sublette Pronghorn Herd experienced severe winter conditions, record-breaking snow depths and a devastating pneumonia outbreak. Recent snowmelt has allowed wildlife managers to spend more time on the landscape and observe a significant increase in antelope mortalities. The observations and updated collar data now indicate approximately 75% of the collared adult doe population in the Sublette Pronghorn Herd have died due to Mycoplasma bovis induced pneumonia and winter severity.
Full-price antelope license quotas in the region were initially reduced during the season-setting process by approximately 50% compared to 2022 quotas, and all reduced price doe/fawn licenses were removed. The emergency rule further reduces quotas in these hunt areas.
The license application period for antelope closes at midnight MDT on May 31. Applicants can modify or withdraw their application at any time before the deadline.
Updated antelope license quotas: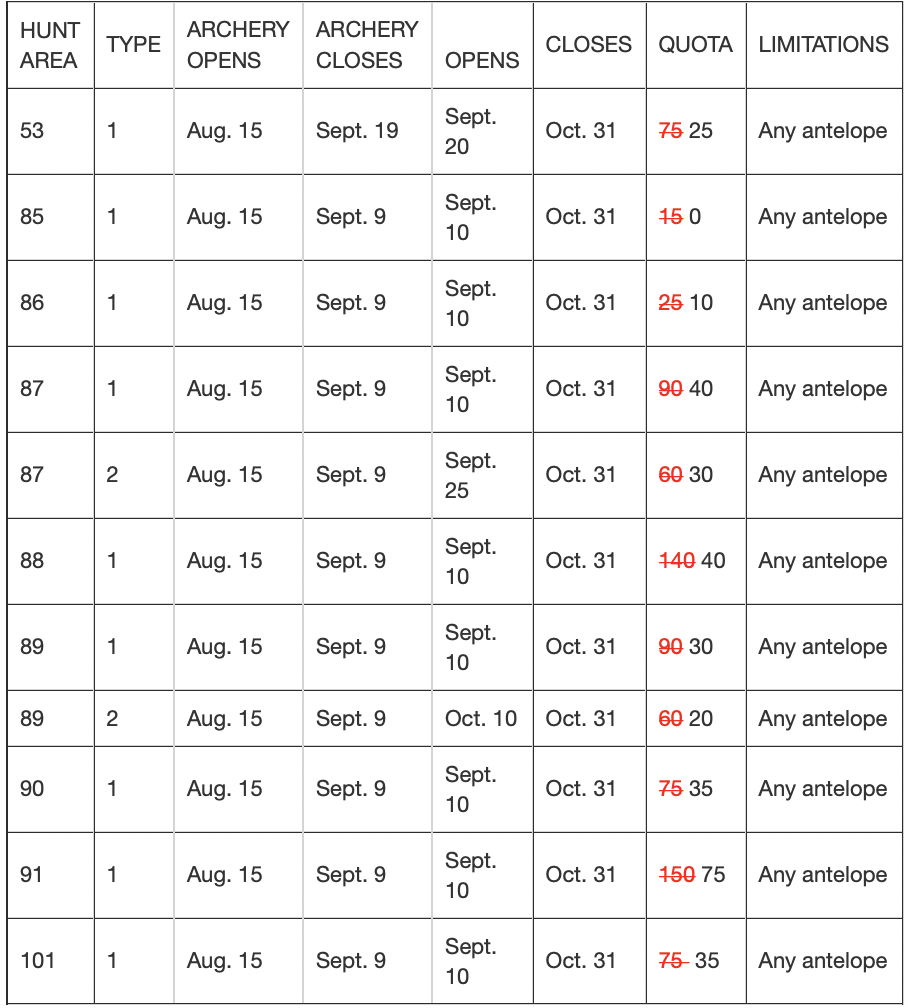 Let us know what you think!