Gifts of Grace release overview on human trafficking cases in Wyoming from 2017-2020
Gifts of Grace founder Tyler Schwab put together an overview of human trafficking cases in Wyoming from 2017-2020 to remind the public how sexual abuse happens even in your own communities.
With so much discussion on social media of human trafficking he says it has raised awareness and helped to raise funds. He also reminds people that most victims he has worked with often knew the person abusing them.
"It was their neighbor, it was their coach, it was a stranger, it was a member of their church," Schwab said.
In his report Schwab says there are 2,407 sex offenders in the state of Wyoming. He also says in the state per 100,000 children, 46.16 are sexually abused. He also published various trafficking cases that has happened in the last three years including a sting operation that happened in 2020 in Cheyenne, Wyoming where police arrested 15 individuals with 13 in the city at the time of their arrest.
Schwab says the support he receives from the people of Star Valley has been tremendous. He says recently there was a group who held a silent auction to raise funds for the organization and being from the area it hit him personally. He says it also became important as he was recently able to have a Skype call with a 12-year-old girl from Colombia who had been trafficked and was able to promise her therapy and education resources due to some of the funds raised.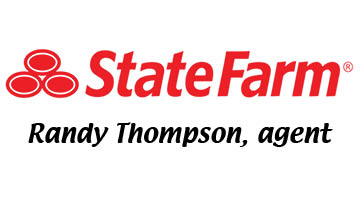 "Both of those things are not cheap and they're not free," Schwab said. "And thanks to this auction and the good people of Wyoming, the good people of our valley, we were able to promise her that with confidence."
He says there are things you can watch out for in cases of trafficking. Start with monitoring your children's social media. He says you can also watch out for bruises on wrists and necks or different parts of children's bodies.
"Kids rarely 'fall' and have bruises like that," Schwab said.
You can also watch for kids that overly fatigued due to the abuse often happening over night. He also says that another thing you can look out for is cash. Victims of trafficking will have lots of cash on them. Lastly he says you can actually watch out for tattoos on victims.
"Traffickers do like to brand their victims," Schwab said. "So if you see a group of kids and they all have the same tattoo, that's something to watch out for."
He says there are other things you can watch out for, but the best way is to get training. You can go to ourrescue.org and go through an hour training on those items. If you are interested in donating to Gifts of Grace you can do so by going to their website giftsofgracewy.org.
Tagged:
Gifts of Grace
human trafficking
Tyler Schwab