Governor's fuel prices group focuses on refinery capacity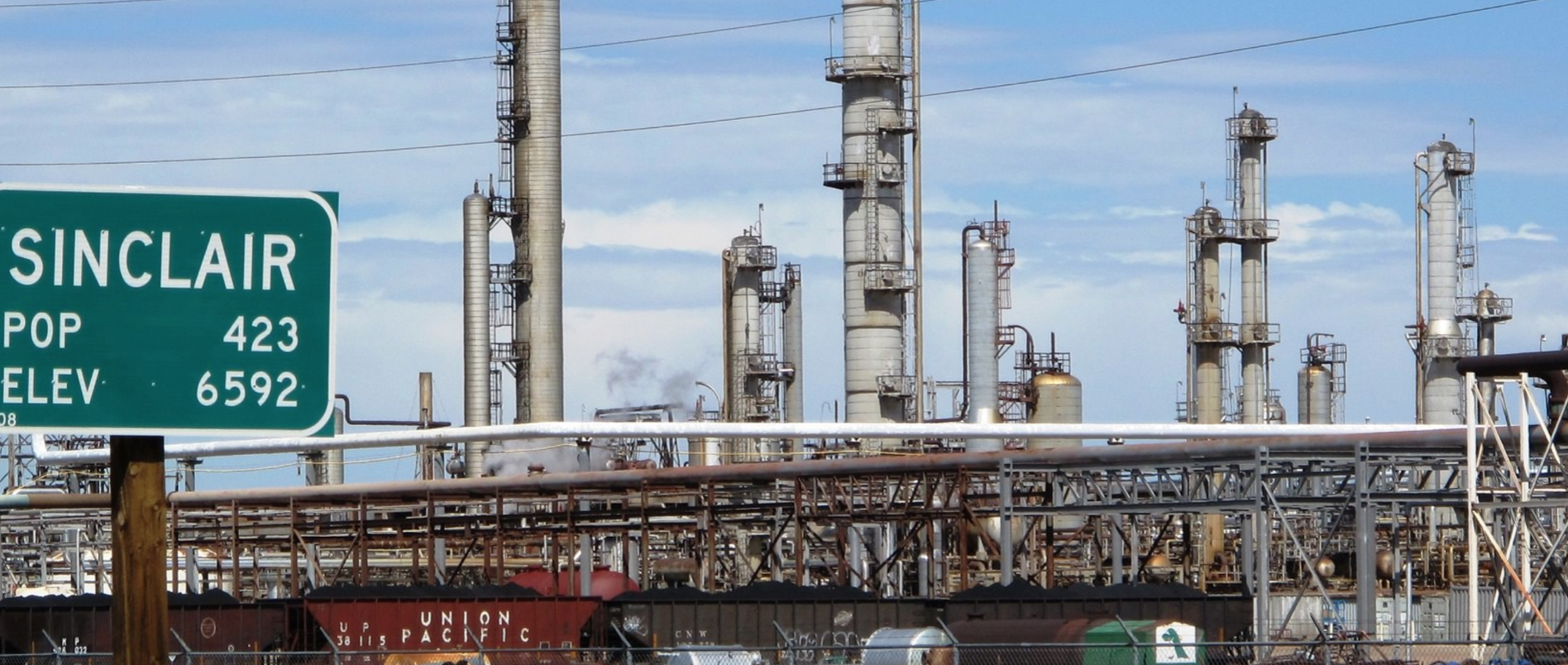 By Carrie Haderlie
Wyoming Tribune Eagle
Via- Wyoming News Exchange
CHEYENNE — The best way to bring down high gas costs in Wyoming would be to secure a long-term fuel supply within the state, one industry insider told stakeholders Friday.
No new refinery has been built in the U.S. for more than 50 years, Steve Cure, an energy consultant with Longmont, Colorado-based Triple C Enterprises, told Gov. Mark Gordon's Gas and Diesel Price Working Group.
In 1978, there were 12 operational refineries in Wyoming. That was down to six in 2015. Now, that number is three.
"Because of the political climate that we are looking at, and the green energy push, major oil companies are not willing to put investments into these relics, with the potential that they are going to be shut down by EPA," Cure said.
That means domestic – and local – production has dropped, he said.
"I think we are at 684 operating (drilling) rigs (in the U.S.) last week, which is still 100 rigs lower than we were before the pandemic. U.S. production of oil is down," Cure said. Average gas prices in Cheyenne on Friday were $4.812 for regular and $5.612 for diesel, according to AAA.
High gasoline prices, however, do not necessarily translate to more money in state coffers.
"I've had people say, 'Wow, you guys at WYDOT must be really getting a lot of money these days because the price of fuel is so high.' But actually, the tax is per gallon sold, and is not related in any way to the total price of gasoline," Wyoming Department of Transportation Director Luke Reiner said during the meeting.
This was the first public meeting of the Gas and Diesel Price Working Group since it was convened early this summer. The group will reconvene for a second public meeting from 1-4 p.m. Friday in the Herschler Building in Cheyenne.
In fiscal year 2022, the total revenue from gas tax collection is expected to have been $81 million.
Just over half of that, or $43 million, will go to WYDOT's state highway fund. Other funding is distributed to counties, county road funds, cities and state parks for off-road vehicle trails.
Diesel tax revenue is projected to have been $82 million for fiscal year 2022, with $56 million going to the state highway fund. The rest will be distributed to cities and counties, as well as being used to deal with leaking underground storage tanks.
The typical Wyoming resident pays about $171 in fuel tax per year, based on an average of 16,977 miles driven, Reiner said.
That funding is used for road maintenance like snow removal, road surface maintenance, highway line painting, and roadside, shoulder and other highway maintenance. WYDOT also uses fuel tax revenue to match federal funding for construction projects, which usually require a 10% state match.
The working group heard from lobbyists, state lawmakers and industry experts discussing things like a fuel tax holiday, global supply and demand and ways to increase supply in Wyoming, from a new refinery – which all agreed is unlikely – to pipelines from the Gulf Coast.
Taxes do not impact the cost of fuel as much as one might expect, Cure told the group. Instead, global supply and demand issues do, and the entire Rocky Mountain region is in a supply deficit, competing for fuel.
Over the past 30 days, fuel costs have decrea
sed across the nation in all states except in the Mountain West, including Wyoming.
"We need to look into additional supply logistics," Cure said.
The last fuel tax increase in the state took effect July 2013, and was an increase of 10 cents a gallon for both gas and diesel. Wyoming's tax rate of 24 cents per gallon on gas and diesel fuels is lower than in Nebraska, South Dakota, Montana, Idaho and Utah, which charge between 25 and 33 cents per gallon. In this region, only Colorado has a lower gas tax rate of 22 cents per gallon on gas and 20.5 cents on diesel.
A fuel tax holiday that lasted a month could cost Wyoming $10.5 million, Reiner said.
"If we decreased the state fuel tax, and the revenue associated with that, and if it wasn't replaced, it would eventually negatively impact our ability to match the federal dollars," Reiner said. "We also use state fuel tax a lot on maintenance. If you see a snowplow out there, there is no federal money in snowplows.
"The state money goes to the ongoing maintenance of the roads. The federal government always helps build or reconstruct roads. They do not help maintain them," Reiner said.
The state's fuel tax is codified in statute, and only the Legislature has the authority to change it.
Cure told the working group he supports additional investment in U.S. exploration and production through policymaking.
"Increase refining capacities in areas that need it most," he said. "Explore options for bringing fuel into the (Rocky Mountain) region."
That, he said, may be easier than increasing local refining capacity with a new refinery. He also said the demand for fossil fuels will not be going away for at least the next 15-20 years.
"Fuel demand, in our view, is not going away in the short to medium term," Cure said. "And we do believe the shortage in supply is what is driving these prices."
Five Wyoming refineries have closed in recent years, and most that have been decommissioned have been completely torn apart or sold for scrap. If a new refinery was commissioned in Wyoming, it would take seven years before it was operational, Cure estimated.
Drivers are not the only ones affected by high gas prices, Southwest Wyoming Regional Airport Manager Devon Brubaker told the group.
He said he is anticipating high costs for jet fuel to continue, with a possible shortage for the second summer in a row.
"As late as two weeks ago, we were paying just under $5 a gallon for jet fuel just to get it to the airport, and we then had to add our costs on to the customer, which got it up to $6, $7 a gallon," Brubaker said.
A jet fuel shortage during peak fire season in Wyoming is a problem, he continued.
"Here in Rock Springs, we just opened our air tanker base yesterday, and we are expecting to be very active. We have to have access to that fuel," he said.
Wyoming State AARP Director Sam Shumway asked if experts predict prices will continue to go up, especially as gasoline demand in eastern China rises after a succession of COVID-19 lockdowns.
"I realize it is very speculative, but are we expecting prices to continue to increase as China emerges from COVID, and demand increases?" Shumway asked.
"Yes," Cure said. "Right now … everyone is predicting the prices of fuel, and the supply-and-demand situation that we are in right now, (experts) are worried about the demand of China. And it is not just China. You have India, with billions of people becoming industrialized, and the demand for oil, fossil fuels, refined products … (experts) believe high prices for oil are here to stay."

Let us know what you think!
Tagged:
Gas and Diesel Price Working Group
LUke Reiner
Steve Cure
Triple C Enterprises
WYDOT
Wyoming Department of Transportation