Grand Teton superintendent: Pandemic visitation was 'a glimpse of the future'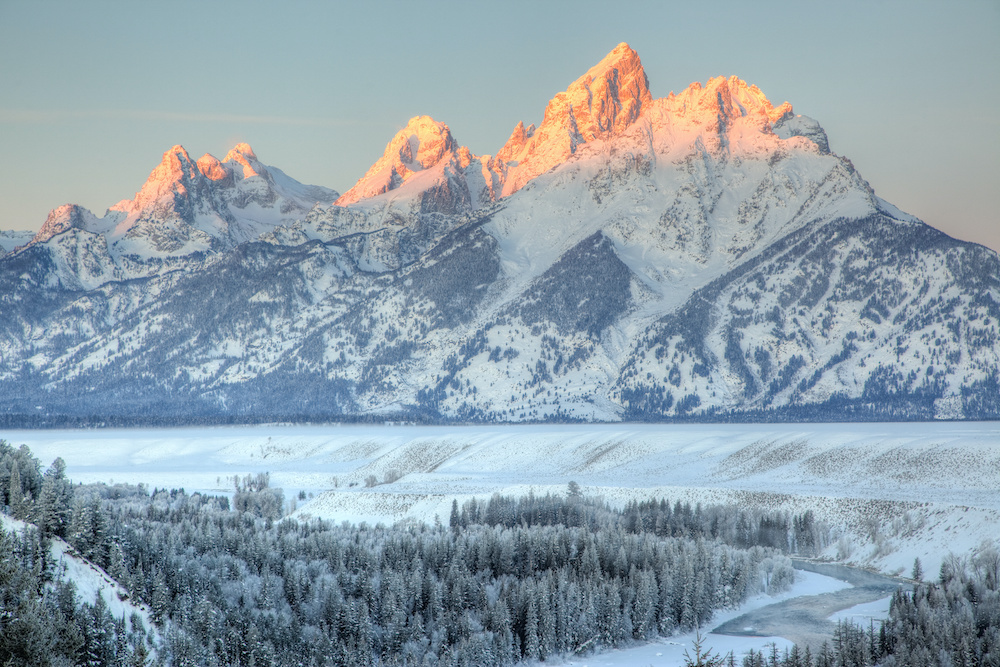 By Billy Arnold
Jackson Hole Daily
Via- Wyoming News Exchange
JACKSON  — As far as national park visits are concerned, the Greater Yellowstone Ecosystem saw a significant decrease in visitation in 2022.
But park managers aren't expecting that drop to last. Grand Teton National Park Superintendent Chip Jenkins said the National Park Service is planning for tourism to again reach levels seen during the COVID-19 pandemic. So despite the headache, Jenkins described the deluge of visitors in 2020 and 2021 as a "tremendous gift."
"We have a glimpse of the future," Jenkins told Jackson Hole reporters Tuesday afternoon. "We have a glimpse of what five or 10 years might look like."
Grand Teton had called a press conference to talk about a study the park is completing to better understand how visitors move through the park.
That study collected data in 2021 and found that only 5% of people who visited Grand Teton were from the Jackson area. It's part of the park's ongoing effort to get a handle on visitation — and figure out what could and should be done about it.
Jenkins and other park officials weren't ready Tuesday to talk about specific solutions.
Instead they're still processing the data and looking to get feedback from stakeholders in the community about what it means.
"What we're trying to get a handle on is a better understanding of how people visit, where they go, how long they stay," Jenkins said.
"We're trying to figure out exactly what the problems are," he said.
Still, park officials talked Tuesday about some new ways to manage visitors, like a shuttle system — which is conceptual at best right now — and manage more parking areas to limit the number of people crowding into the backcountry.
The latter could, for example, mean managing the Lupine Meadows trailhead the same way the park manages the Laurance S. Rockefeller Preserve east of Phelps Lake. During the summer, rangers don't allow cars there to spill out of the established parking area.
But making changes of either sort would likely be a ways out, Jenkins said.
Among other things, the study found that 91% of people who pass through the park stop somewhere while there. But people usually don't go to Grand Teton to stop at specific destinations for long.
Put another way, rather than entering Grand Teton and beelining for Jenny Lake, visitors get inside and flit around, stopping at Jenny as well as turnouts, lodges and other attractions. The median visitor barely spends more than an hour at Jenny, where cars stretch miles down the road in the summer. Otherwise, visitors tend to "dwell" in other locations for less than 30 minutes at a time.
"Folks are not going to three or four specific locations in Grand Teton," Jenkins said. "They're using a much broader landscape."
That complicates any discussion about a shuttle system. Setting up a shuttle "might create a whole bunch of other problems," Jenkins said. It could require visitors to change how they use the park, or mandate such a complex web of connections that it would be unwieldy. Still, Jenkins said it's something the park could talk more about with START and other local providers.
In Grand Teton, annual visitation peaked in 2021, when the park counted some 3.9 million visitors. Yellowstone had a record 4.9 million visits that year.
Then, in 2022, when visitation trailed off after Yellowstone flooded and the world reopened from the pandemic, Grand Teton counted roughly 2.8 million visits, and Yellowstone tallied only 3.3 million.
Some others parks in the American West saw less of a drop in 2022. But their visitation counts also peaked earlier.
Glacier National Park, for example, counted some 2.9 million visitors in 2022. Its peak year for annual visits was 2017, when it hosted about 3.3 million people.
Still, the drop off was noticeable in the Jackson Hole area. The last time Grand Teton counted as few as 2.8 million annual visitors was 2014.
That doesn't mean there wasn't congestion, though. Jenkins said people who use the park are flooding off-road areas. Trail use jumped 33% from 2014 to 2022.
That has the park thinking about different ways of managing parking areas as a way to manage backcountry access.
There could be some small changes to the String Lake lot this summer, Jenkins said. But in the future, he said, management for other trailheads may be reevaluated. Those include parking lots for Granite Canyon, Death Canyon, Jenny, Bradley and Taggart lakes, and Lupine Meadows, the most popular parking area for climbers looking to access the Grand Teton and other high-alpine peaks.
In all five places, Jenkins said, "demand for parking exceeds the available parking spaces."
What the park will do about it, if anything, remains to be seen. In the meantime, Jennifer Newton, the park's social scientist, said education is always on the table. For those five trailheads, Newton said that would mean reemphasizing a message the park has put out in recent years: "Come early to those locations or arrive late."
Grand Teton now plans to visit with other stakeholders in the community to discuss the results of the visitation study before talking about any solutions.
"We're just getting started with this process," Chief of Staff Jeremy Barnum said. "There's a lot of engagement to happen."
An eight-page executive summary of the study is attached to the online version of this article at JHNewsAndGuide.com.
Let us know what you think!
Tagged:
Chip Jenkins
Grand Teton National Park
Greater Yellowstone Ecosystem
National Park Service