Grandmother 'relieved' after judge denies request to separate Daybell cases

This story courtesy of EastIdahoNews.com. It is used here with permission –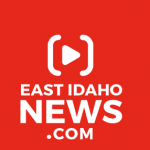 ST. ANTHONY — JJ Vallow's grandmother says she's "relieved" after learning the murder trial for Chad and Lori Vallow Daybell will be held together after a judge rejected a request to separate the cases.
In a memorandum filed Monday, District Judge Steven Boyce denied John Prior's motion to sever the trials.
Prior is Chad Daybell's attorney and argued during a hearing Friday that his client would not be given a fair and impartial trial if his proceedings were not separated from Lori Vallow Daybell's.

Chad and Lori Daybell are charged with multiple counts of conspiracy to commit murder and first-degree murder in relation to the deaths of 7-year-old Joshua "JJ" Vallow, 16-year-old Tylee Ryan — two of Lori's kids — and Chad's first wife, Tammy Daybell. The Daybells were both indicted at the same time, and the cases have been connected.
Lori Daybell's case has been on hold since June, as she was declared incompetent for trial, and Prior argued Friday that her uncertain status affects his defense strategy.
FOR MORE DETAILS ON THIS CASE FOLLOW EASTIDAHONEWS.COM.
Let us know what you think!
Tagged:
Chad and Lori Vallow Daybell
Daybell Investigation
District Judge Steven Boyce
JJ Vallow