Greys River Road improved, pending arrival of road base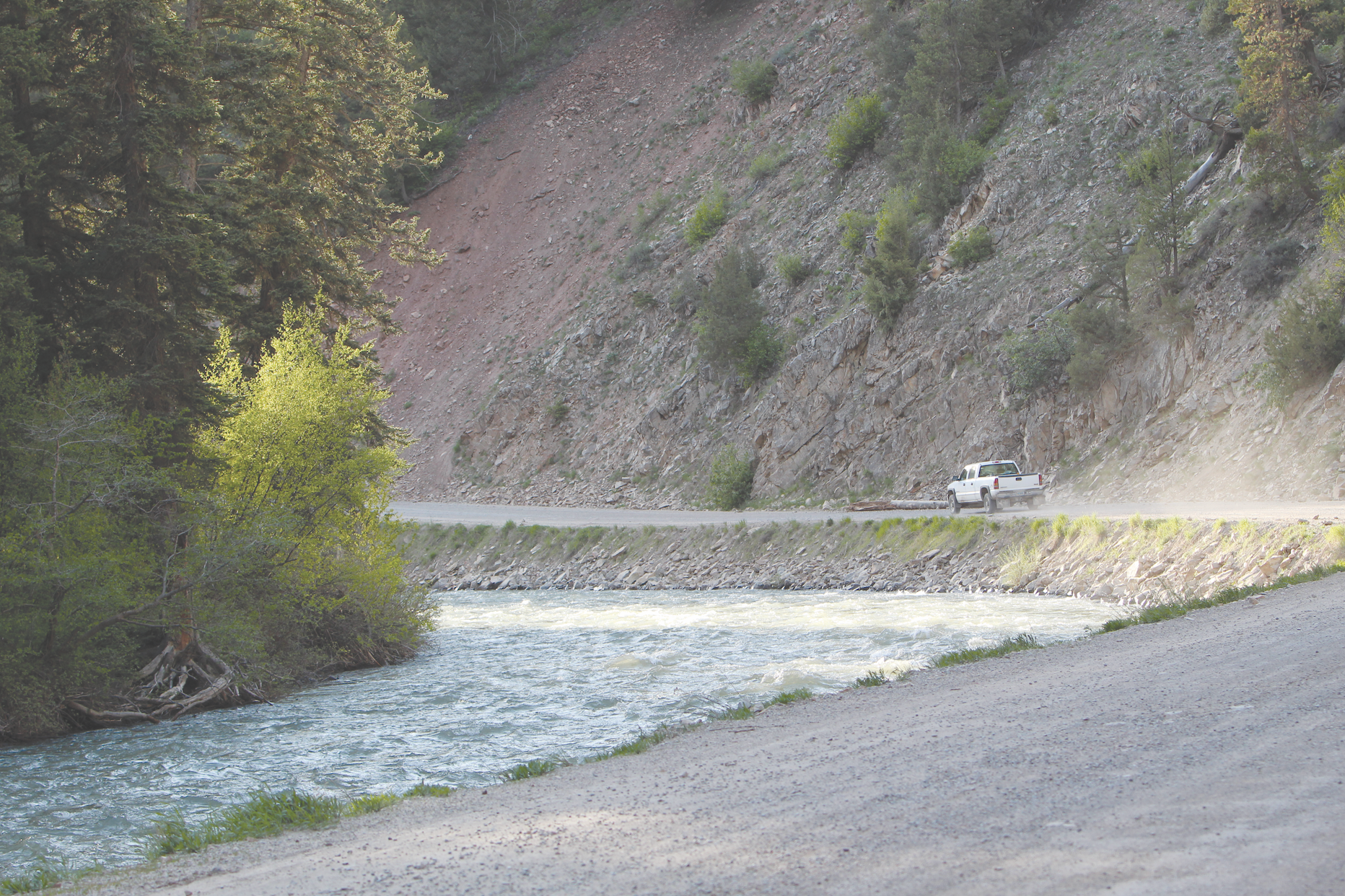 Pending delivery of the proper road base, gravel work will start on the Greys River Road improvements in the coming weeks.
"Road crews are coordinating maintenance and grading activities to coincide with the delivery of additional gravel that will significantly improve the surfacing of the road in its lower reaches," said Greys River District Ranger Justin Laycock a statement released Monday and included on svinews.com.
The $400,000 in gravel and resurfacing material is expected to improve 20-miles of the native-surface Greys River Road. "As soon as we can obtain a firm commitment on the approximate dates of gravel delivery, we can estimate and publicize the road work schedule." Laycock said.
Laycock emphasized the importance of waiting for the correct road base to ensure the project is done the right the first time.
In the same report released this week, Forest Engineer Mike Oltman advised road maintenance has many components that are considered by the road crew before work begins in a given area.
"You want moisture in the road –you don't want it bone dry – but it's a balance, as we don't go where a road has been doused with rain and it is nothing but mud," Oltman explained. "We need a good window without pouring rain, and so weekly we look at the forecast and latest conditions and we have learned we just have to be flexible."

With road maintenance comes temporary access restrictions.
"Whenever we do road work on the Forest, we anticipate one-lane closures and delays. We do everything we can to prevent closing a road for maintenance," Oltman said.
He continued, "We are also thoughtful when it comes to scheduling road maintenance projects too. We intentionally make every effort to not schedule road work during holidays and weekends in order to keep roads open and delay-free for the public."
Laycock concluded, "Road maintenance is an important priority on the Forest, and while it is a temporary inconvenience to forest users, we believe that the long- term benefits of the road improvements will far outweigh the short term inconvenience."
Let us know what you think!
Tagged:
Greys River District Ranger Justin Laycock
Greys River Road
Mike Oltman