Group of youth lobby to Afton City Council for new park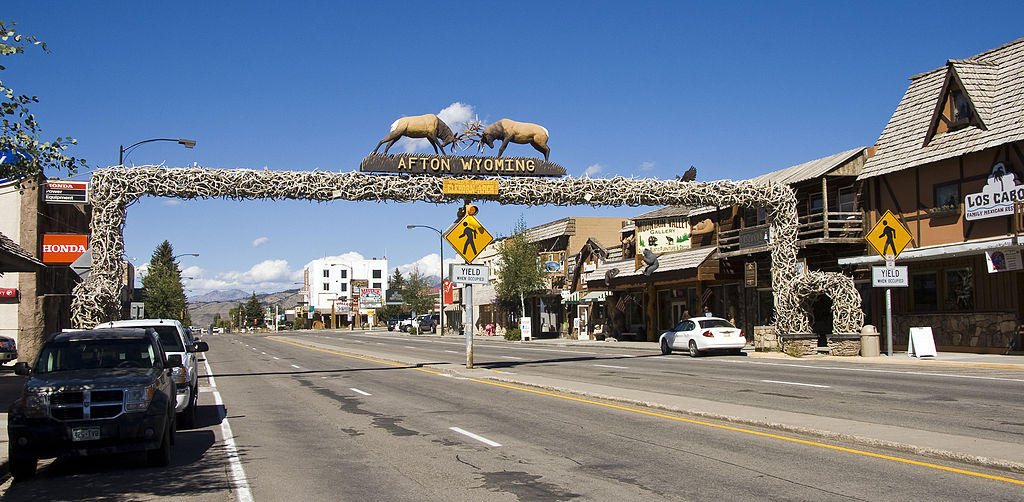 Afton Town Councilman Will Wilkes says a youth group has approached the city about designing and building a special park in an open spot at the back of Canyon View Park.
He says the Youth Group Coalition came to the last town council meeting where it was standing room only to discuss some of their ideas. He says they want to utilize that space near the volleyball pit where they can build some of their ideas.
"One of which is a skate park," Wilkes said. "[There is] a lot of feedback for that and is something they really want to see implemented."
They also want to do some of the design and construction on the build as well. Wilkes says they also want to take initiative to reach out to businesses about raising funds for the project as well. He says they want to take it on and make it something they own.
"I think that's amazing of them to take that initiative," Wilkes said. "They want to keep the BMX track there and utilize that and improve that."
Part of the proposal is to have a frisbee golf type activities in the area or an RC course or BMX pump track.
"They just want to improve that area," Wilkes said. "They want to make it their own project."
It is in the early stages. The town will reach out to their engineering firm about designs and where to build. This includes gathering data such as square footage so estimates can be built as well. However, he says they will move as fast as they can.
"We want to try and get that to them as soon as we can," Wilkes said. "Because that fire is burning."
The youth are motivated to find donations and Wilkes says, in the last meeting, they went over grant options as well. He just reminds everyone they are still in "the infancy stage" of building all of this. He says anyone wanting to donate or help out can reach out to him and he will get you in touch with youth members.
The council member says all the parks are really a community thing. He says they want to hear all ideas from people in the town. He just really believes this is all a community effort.
Town Mayor Jeff Jensen says they expect to hear from the engineering firm on several designs and that Wilkes will continue to work with this youth group.
"There was a lot of interest in that," Jensens said. "That's what we're trying to do. Whatever interests and what we can do for the largest amount of people to go enjoy the park."
They will continually be building a master plan so that if there are changes in the town council, these plans will be brought along with it.
Let us know what you think!
Tagged:
Canyon View Park
Town of Afton
Will Wilkes
Youth Group Coalition