Halloween Extravaganza: Pumpkin Town, Creepy Crawly Forest, The Zombie Zone, and a Carnival take over the Fairgrounds this Monday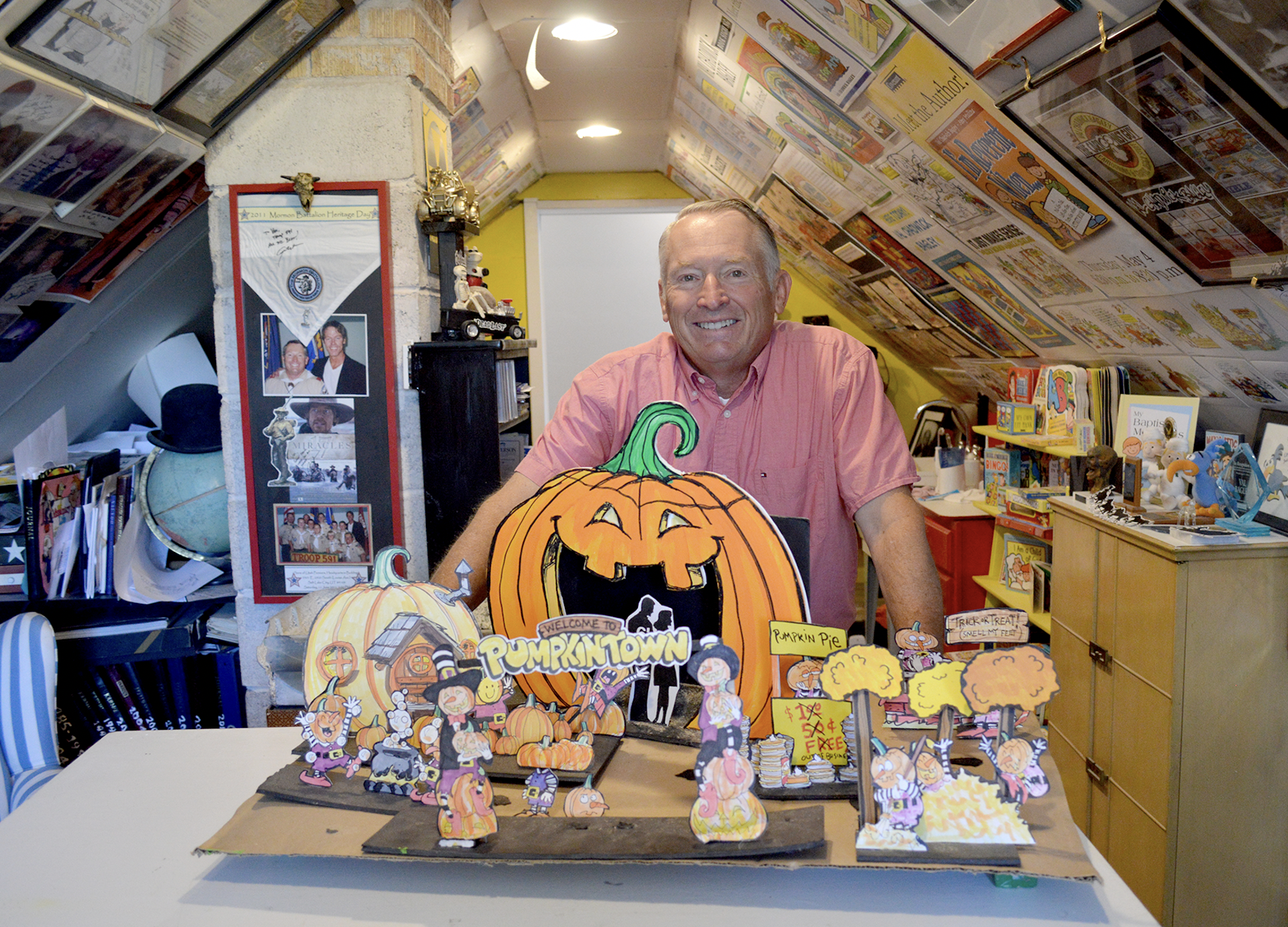 • Event will raise money for the local 4H.
Get ready for a spooktacular night of thrills and chills as the Halloween Extravaganza returns to the Lincoln County Fairgrounds on Monday, October 23, from 5:30 to 8:30 p.m. Presented by the Star Valley Arts Council in partnership with 4H, this year's Halloween Extravaganza promises to be even bigger and better than last year. With a lineup of family-friendly attractions, delicious food trucks, FREE hot chocolate, and special guest performances, this is an event you won't want to miss.
With two decades of working in haunted houses and creating many spooky scenes in his career, Val Chadwick Bagley has the experience and talent to help bring to life both Pumpkin Town and Creepy Crawly Forest.
Scenery takes over two months to create, even with several scenes utilizing pieces from play scenery from "You're a Good Man Charlie Brown" and "Willy Wonka Jr."
Pumpkin Town is new this year. "I think about Halloween all the time," shared Bagley in an interview with SVI Media. "I want kids to just walk in and go 'WOW!' When they first see it." Pumpkin Town will feature an impressive 16-foot  Pumpkin and several fun scenes throughout the building.
The Creepy Crawly Forest will also have new scenes this year. You might even experience the toasty aroma next to some skeletons who can be found cooking a treat over the open fire or smell a little pumpkin pie at the Pumpkin Pie Stand. Be careful as you go past the Smelly Feet… They have a less desirable scent.
The Halloween Extravaganza is not just for the kids.
If you're a fan of the undead, The Zombie Zone is the place to be. This area of the Halloween Extravaganza may not be suitable for the young crowd. This attraction offers an adrenaline-pumping experience with zombies lurking around the corner.
Jason Butler is building the Zombie Zone this year and says, "It will be an upgrade from what it's been in the past." The 75×15-foot area will be filled with several live actors, including local high schoolers, who will be dressed to scare. Local makeup and special effects artists finishing the details to bring the dead to life as they scare you throughout the rooms  and graveyard.
Get your tickets, bring your costumes, and be ready for a night of Halloween magic! Find tickets at starvalleyarts.org.
Let us know what you think!
Tagged:
Halloween Extravaganza
Lincoln County Fairgrounds
Star Valley 4H
Star Valley Arts Council
Val Chadwick Bagley