HALLOWEEN EXTRAVAGANZA! returns to Afton this weekend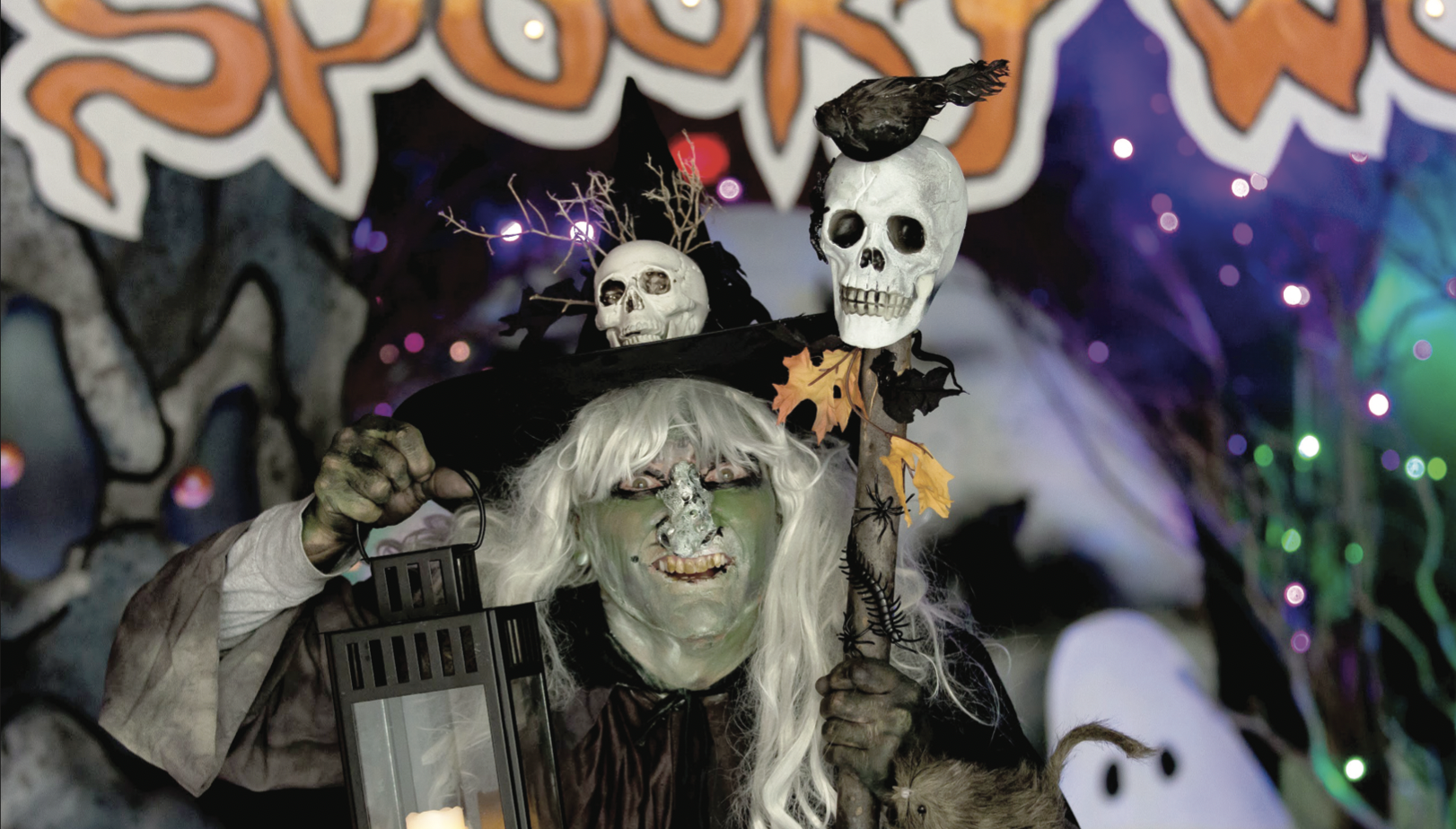 ◆ Doors open at 5:30 p.m. October 28 and 29.
Star Valley's second annual Halloween Extravaganza! is returning this weekend, Friday and Saturday, October 28 and 29 from 5:30 to 8:30 at the Lincoln County Fairgrounds in the exhibit halls and along Washington Street by the old county information booth.
"We're THRILLED to bring back our hugely popular Star Valley Halloween Extravaganza!–an Arts Council fundraising event that will knock your pumpkin socks off! This is truly an event unlike any other for hundreds of miles around," exclaimed Tim Hale, Executive Director of the Star Valley Art's Council in an interview with SVI News. "Thanks to Val Chadwick Bagley's creative brilliance and love for Halloween, and the support of community sponsors and volunteers, we're able to put together this two- day event that will be lots of fun for the entire family!"
According to starvalleyarts.org, the fundraiser includes a Pumpkin Walk and three spook alleys: Spooky Woods, Ghost Maze and Zombie Zone. Surprise appearances and performances from special Halloween "celebrities" are expected to keep guests on their toes. Food trucks and free hot chocolate will keep folks full and warm throughout the evening. Everyone is encouraged to dress in their best Halloween attire.
"The larger space also allows for most people to wait inside, and there will be a decorated photo area where families can pose with ghosts and the Halloween Extravaganza! Backdrop," commented Bagley.
People of all ages and skill levels are invited to display their pre-carved pumpkins for the community to enjoy in the Pumpkin Walk. Lighting in and around the carved pumpkins will allow guests to view the imaginative and festive work of community members.
Cash prizes are being awarded for the best carved pumpkins. A "Big Kids" category (ages 13 to 106) and a "Little Kids" category (ages 0 to 12) will each offer prizes of $100, $50, and $25 to winners.
Carved pumpkins need to be brought to the information booth area (east of the fairgrounds) by 5 p.m. on Friday October 28, to be displayed and judged. To be considered for judging, pumpkins should be tagged with the artist's name, age, and a contact number. A panel of Arts Council board members will serve as judges. Pumpkins can be picked up after the event on Saturday, October 29.
The Haunted Houses
• SPOOKY WOODS
Hooting owls, a stinky swamp, brooding witches and more will greet you in the Spooky Woods, located in the South Exhibit Hall. This is an area designed for the whole family, down to the youngest members. Spooky, but not scary, the Spooky Woods will take guests through a fun, interactive Halloween wooded walk.
"The Spooky Woods was such a huge hit last year and really created a spooky (not scary), wooded environment, complete with rustling leaves under your feet and the sound of hooting owls in your ears as you walk through," said Hale.
• GHOST MAZE
Mama Ghost has hung out her sheets to dry, which has created a fun and confusing maze to navigate. The maze will be located in the South Exhibit Hall.
• ZOMBIE ZONE
Guests seeking a heart-stopping outing will want to try the Zombie Zone. According to the Arts Council website, "Zombies will be decked out in gore and tattered clothing. We expect to have over 20 zombies to give you quite a fright! Meet our zombies in the Zombie Zone…if you dare! You may want to keep the little kiddos out of this one." This haunted house will be located in the North exhibit hall.
Several food vendors are invited to the event this year to provide guests with treats and warmth. Guests can grab dinner for the entire family, or find a treat to satisfy their Halloween sweet tooth. Free hot chocolate will be offered at the castle display in the Pumpkin Walk area.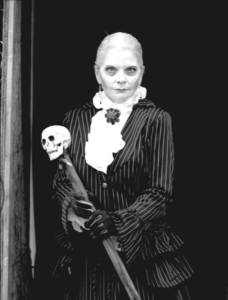 "All ticket holders can gain access to the Spooky Woods, Ghost Maze, and Zombie Zone as many times as they'd like on your day of entry," states the website. "Admission is free to the Pumpkin Walk and free hot chocolate area."
For individual and family passes to the Halloween Extravaganza, visit StarValleyArts.org or purchase them at the door. Get your tickets in advance to beat the lines. Based on last year's numbers, there will likely be a large crowd.
Individual passes are $10 each, and a family pass is $30 for families up to five. Each pass is only good for use on the day of purchase. Families larger than five are kindly asked to purchase multiple family passes, or a family pass with individual passes.
The Arts Council is particularly grateful for the support of Hastings Ace Hardware and Voss Vision in making this event possible.
Bagley said you don't want to miss this. "What makes the STAR VALLEY HALLOWEEN EXTRAVAGANZA! so much fun is that it's a time for all those who enjoy the season to get dressed up, get a little scared, and be around others having a festive adventure!"
Let us know what you think!
Tagged:
Ghost Maze
Halloween Extravaganza
Pumpkin Walk
Spooky Woods
Star Valley Arts Council
Tim Hale
Val Chadwick Bagley
Zombie Zone