Helping the Hungry: How Food Needs Were Met During the Pandemic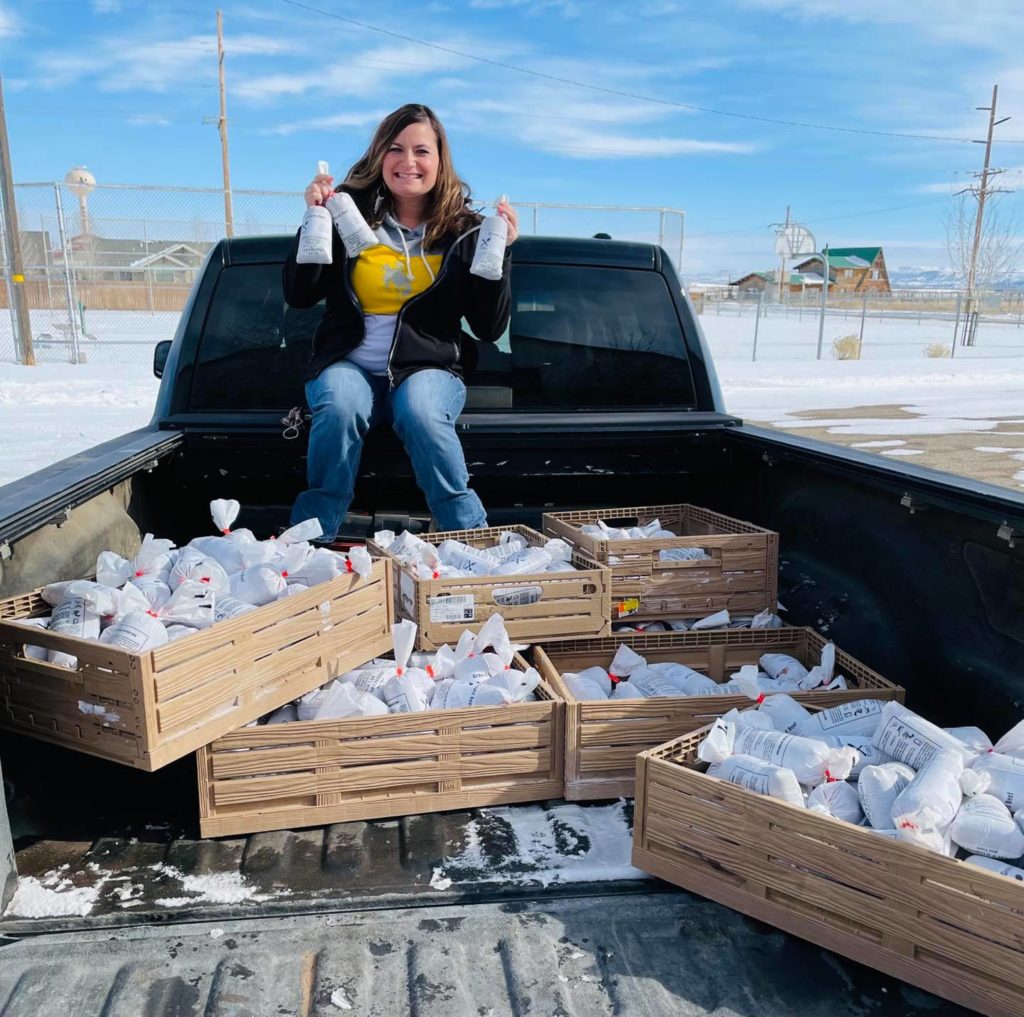 Sierra Mitchell, President of the Afton Food Pantry and Regional Director of the Wyoming Hunger Initiative, delivers an entire beef to the Food Closet in Piney. Photo Credit: Wyoming Hunger Initiative
◆ Local and Statewide Community Stepped Up to Fill Empty Shelves
The demand for food assistance greatly increased during the pandemic, and local food banks stepped up to the challenge.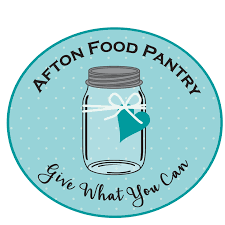 When the pandemic started, the Afton Food Pantry was not ready. Sierra Mitchell, president of the Afton Food Pantry, said, "We were so not prepared for that to happen, we were actually really low on food so luckily the community hosted a food drive."
That first food drive during the pandemic, when stores were running low on food as well, showed those that work for the food bank just how generous the community could be. "That just goes to tell you the […] gratitude of Wyoming people, that during difficult times people were still willing to go in their own house and their own pantries and pull food so that another person could have it."
Community support did not stop there. Sierra said, "Even in the year of COVID, 2020, we received more donations through the Afton food pantry than in the last three years combined."
The food bank needs those donations to address the increase in demand, even as COVID restrictions are beginning to loosen. "We are currently sitting at higher numbers than before COVID." Sierra continued, "We're still about ten to twelve patrons weekly higher than what we're used to."

To meet the demand, the food pantry has had to change. "It's been incredible to see how well we've all adapted, however what happened to us state-wide and nation-wide is our numbers increased dramatically. We tripled, here in Afton, our numbers that we were used to serving."
When social distancing limited the number of people that could be in the food bank, and the workers saw the people having to wait outside, often in the cold, to be able to receive food assistance, they came up with a better way. The food bank now runs a drive-through, where food bank workers run out to people's cars quickly and conveniently.
They have also increased their communication and coordination with the Wyoming Hunger Initiative, an organization started by Wyoming's current first lady, Jennie Gordon. This brought new responsibilities to Sierra Mitchell, who is now not only the president of the Afton Food Pantry, but also the southwest regional director of the Wyoming Hunger Initiative. "We're now communicating with other counties and looking after each other and talking about how they're doing and how we're doing and how we can make a difference for everybody."
The Wyoming Hunger Initiative started to end child hunger in the state, but the pandemic made them expand their view. Sierra said, "As COVID hit, the Wyoming Hunger Initiative totally had to remake their guidelines and their support, and they focus on ending hunger for everybody."
To increase the amount of food available, the Wyoming Hunger Initiative has started two new programs. The first is "Food from the Field," which now makes it possible for food banks to accept donations of wild game. Hunters can donate their excess meat from hunting season which will be distributed to food agencies like food banks, senior citizens centers, and domestic violence shelters.
The second program is "Grow a Little Extra," which encourages those who grow their own gardens to plant more than they need and donate the rest. This will cut down on the cost of produce to food banks.
Food assistance in Afton used to be run through the police department, and families in need only received food once a month. Sierra thought that was not enough. After working and planning with friends, she went to the county commissioner and asked to use an empty city building to house the food pantry. Those needed food assistance can now receive food up to once a week.
Even with the struggles of the pandemic, local food banks are still working to limit hunger. Sierra said, "Luckily, we have never had to take anything away from our patrons, they have always been able to have the food that they've needed because we have a great community, we have great donors, and we have great support all around."
Let us know what you think!
Tagged:
Afton Food Pantry
Sierra Mitchell
Wyoming Hunger Initiative