Historical Society hosts annual antique tractor show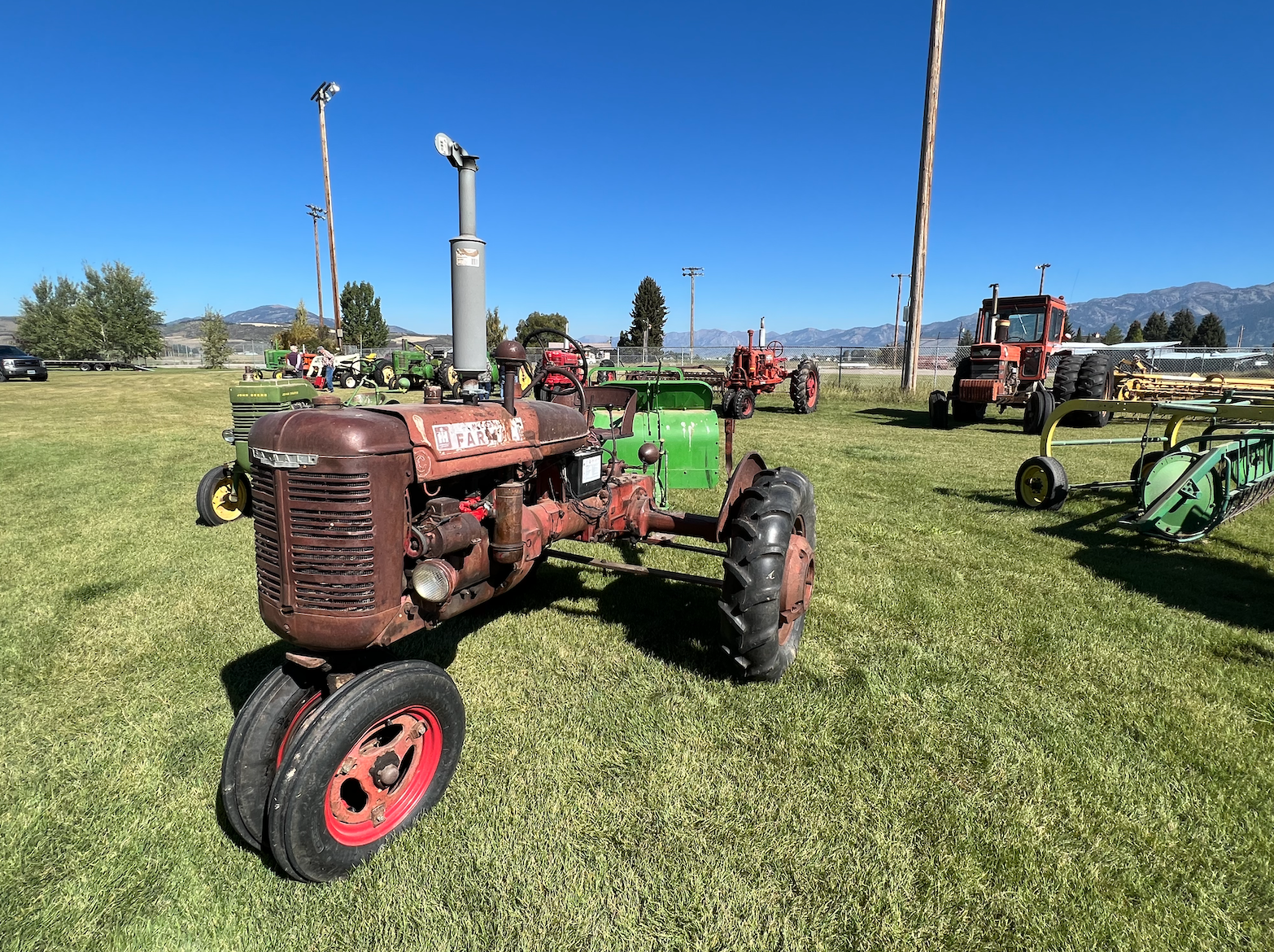 ◆ Event showcases the valley's agricultural history.
The Star Valley Historical society partnered with local farmer Kyle Weber to once again host the annual Antique Tractor Show over the weekend. The event was held on Saturday, September 24 at the Freedom baseball field. Roughly 20 antique tractors were on display.
"The biggest thing is bringing some of those stories together from the people that remember using these tractors when they were growing up," explained Weber. "You see them all over the valley. My hope and goal is that we can showcase more of these tractors from around the valley so they can bring their stories to share with the people that are here."
Weber, who grew up on a dairy farm, recalled the days of talking about the old tractors with his grandfather while milking cows. "I would see some of the old tractors on the farm every day, and that's one thing that got me excited about it. I just had a fascination with the old tractors."
Kyle has gone on to restore most of the tractors and even uses many of them on the farm to feed cattle and cut hay. "I also have a YouTube channel. One of my favorite things is hearing people's stories. I get comments from people that tell me they used the same tractor or they haven't seen that in 50 years. It's a neat way to share with people."  The channel has nearly 5,000 subscribers.
Weber said he anticipates the tractor show will continue to grow, with the hopes that more and more people in the valley will display their tractors in the coming years. "I want a way to bring the stories together and bring the people together."
Let us know what you think!
Tagged:
Antique Tractor Show
Freedom Wyoming
Kyle Weber
Star Valley HIstorical Society