I-80 Pileup Near Rawlins Includes Semis, Ambulance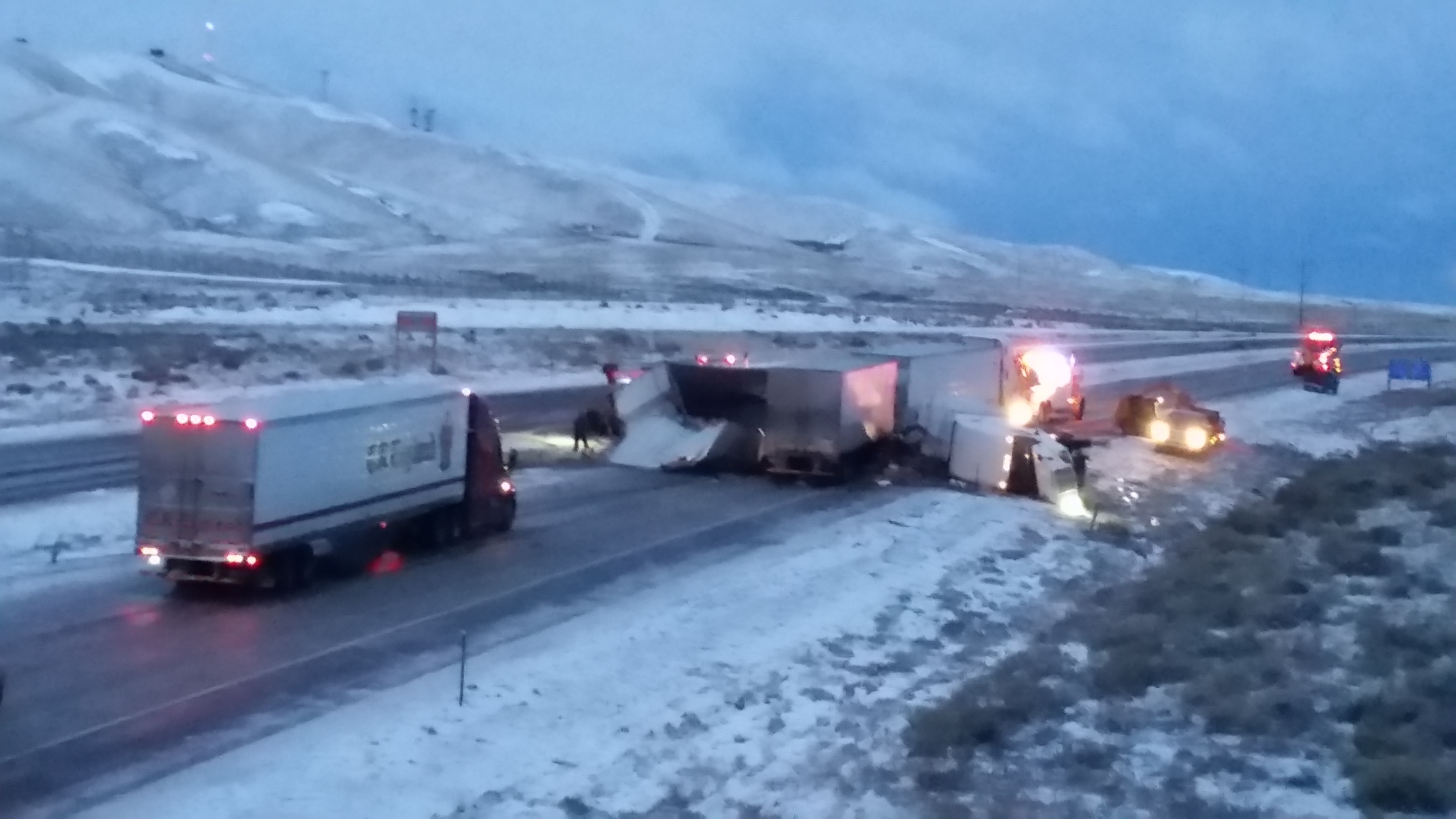 A multi-vehicle accident, involving four semi-trucks and an ambulance, occurred on I-80 Thursday, February 15, at around 3:38 a.m at Milepost 214 near Rawlins.
According to the Wyoming High Patrol, a commercial vehicle was traveling eastbound when traffic in front slowed down unexpectedly.  The driver lost control after applying his breaks, causing the vehicle to jackknife and travel through the median and cable barriers into the westbound lanes. The vehicle then overturned onto its side, blocking both westbound lanes of travel.
Moments later, a westbound commercial vehicle collided with the over-turned commercial vehicle, ripping it in half. Then a third commercial vehicle also traveling westbound collided into the rear of the second commercial vehicle. All subjects involved received non-life threatening injuries.
WHP reports that an ambulance crew was stopped on the median shoulder assisting with the initial crash when a driver of an eastbound commercial vehicle lost control of its combination unit. The trailer then collided with the rear of the ambulance. The ambulance struck one of the EMTs, knocking her down. She received minor injuries. The driver of the commercial vehicle was also not injured.
Tagged:
I-80
Rawlins Wyoming
Wyoming Highway Patrol