Independent Obituaries: April 13, 2022
The following obituaries appeared in the April 13, 2022 edition of the Star Valley Independent.
For more area obituaries, please visit Schwab Mortuary.
For more resources including headstones, please visit the Star Valley Historical Society.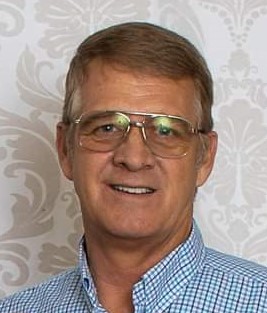 Brent Leon Clegg, 58, of Etna, Wyoming, passed away April 3, 2022. Brent was born Sept. 16, 1963, in Rupert, Idaho, to Carl Ray Clegg and Iris Marie Dowell. He grew up in Burley, Idaho, and attended Burley High School.  He spent many years working at the family gas station and the family automotive business on Overland Ave. as well as Clegg's Service and Repair on West Main in Burley.
He joined the U.S. Army/Reserves in 1982 and was stationed at Fort Knox, Kentucky, and was later honorably discharged.
He met Christine Kearl in the mid 80's. in Heyburn, Idaho. They welcomed four children – Heather Alicia, Jennifer Rose, Brent Leon, Jr., and Elizabeth Ashley.
He met Wendy Warren in 2003. They were married in 2004.
They had six children – Teigra Marie, Tanya Angelina, Ephraim Warren Wendell, Chandler Manasseh, Marishka Markita and Jeremiah Christopher.
Brent was a member of The Church of Jesus Christ of Latter-day Saints. He was sealed to Wendy in the Idaho Falls Idaho Temple December 5, 2009.
Brent was the sixth child out of nine children, him being the youngest boy. His siblings include Davin Clegg, Don Clegg, Teressa Haag (Ed), Karla (Philip) Warth, Brad (Andrea) Clegg, Dollene (Dewey) Berry, Kaylene (Ray)Hare, Melodie (Tim) Robinson.
Brent is preceded in death by his grandparents, parents, Carl and Iris Clegg, sister, Karla Warth and daughters Heather and Jennifer Clegg. Brent has ten children and five grandchildren.
A viewing will be held Friday April 15 at the Schwab Funeral Chapel in Thayne, Wyoming and Saturday 10 a.m-11:45 at the Etna Church. Funeral services will be held Saturday, April 16, 2022 at noon in the Etna Ward Chapel with graveside services following at the Etna Cemetary.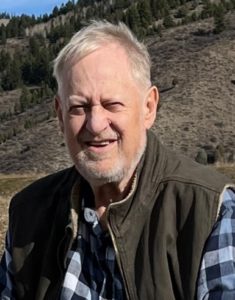 David Carl Wager, 67 of Afton, Wyoming, passed away peacefully on Monday April 4, 2022. He was born November 12, 1954 in Salt Lake City, Utah to Fred Augustus Wager Jr. and Gloria Bridges. He was raised primarily in Ogden, Utah. His family moved to Poughkeepsie, New York with his dad's job transfer. They moved back to Ogden after a few years there, moving near the mouth of Ogden Canyon.
Growing up, Dave's favorite places were at the ranch in East Canyon, Utah and fishing/camping in Western Wyoming with his extended family. His grandfather taught him to fish at the age of 5 and by the time he was 6 he was fishing on his own. He loved floating the Ogden River and fished every chance he could get.
Dave met his best friend, Julie Allred at age 14. They married in 1973 and were sealed as an eternal family in 1974 in the Ogden temple of The Church of Jesus Christ of Latter-day Saints. They moved their family from Ogden to Pocatello, Idaho for employment, but eventually moved back to Utah, settling in West Jordan. The Wager family could often be found camping, fishing, exploring National Parks, reading books and having Dutch oven cook-offs. The thing we will miss most is camping and fishing with him on the Greys River.
A lifelong scouter, he achieved the rank of Eagle Scout, attended Wood Badge, was a member of the Order of the Arrow, was awarded the Silver Beaver, mentored youth as a JLT leader and served in many scouting positions. His favorite scouting experiences included being a scoutmaster at Silver Moccasin and as President of the Silver Beaver Association in the Great Salt Lake Council Boy Scouts of America.
Mom and Dad achieved their lifelong dream of moving to Afton, Wyoming in 2021 and are in the process of building a log cabin, within 1 hour of his favorite fishing spot. A member of the Grover, Wyoming Ward, a memorial will be held at noon on Saturday April 9, 2022. Grover Ward Chapel at 1156 State Hwy 237. A viewing will be Saturday from 11-11:45 am. Interment at the Afton City Cemetery.
Dad is preceded in death by his parents, Fred and Gloria, father and mother-in-law Claire and Dorothy Allred, sister-in-law, DeLayne Mifflin and four brothers-in-law, Sid Cottam, Stan Erickson, Aaron Allred and Hoyt Allred. He is survived by his wife Julie, his children Angeleen, Robert (Catherine), Hillary (Matthew), six grandchildren, brother Richard (Sheyla), sisters Ellen and Janet and numerous extended family.
A wake will be held in his honor on Saturday April 30, 2022 from 1-3 pm at the Copper Hills Stake Center (5176 W Parr Drive) in West Jordan. All family and friends are welcome to come share in the celebration of Dave's life.

Julie Margaret Truchot, 68 of Pocatello, Idaho passed away Saturday, April 9, 2022 at Portneuf Medical Center. Funeral services will be held at 2:00 pm Saturday April 16, 2022 at the Hawker Funeral Home, 132 South Shilling Avenue in Blackfoot.
Family will gather with friends for a visitation one hour prior to the service from 1:00-1:50 pm. In lieu of flowers the family suggests that donations be made to the funeral home to help with funeral expenses. Condolences can be shared with the family at hawkerfuneralhome.com.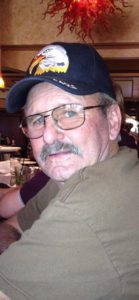 LDee Hemmert 75, of Thayne, Wyoming passed away on April 3, 2022, at his snowbird home In Lake Havasu City, Arizona.  LDee was born in Afton, Wyoming on February 20, 1947 to Wendell and Dorothea (Rainey) Hemmert. LDee was the first of four children.
Growing up and working on the family farm he developed a love of horses. That led him to be a jockey in his teen years and he raced in Wyoming, Idaho, and Utah.
LDee graduated from Star Valley High School in 1965 and then joined the Army National Guard.
LDee met his wife Janyce Edler in 1969 while she was working for the summer at Signal Mountain Lodge in Grand Teton National Park. They were married April 10, 1971. They had one daughter, Jodie, who completed their family.
LDee and his family made their home in Jackson, Wyoming where he worked several jobs over the years including construction, guiding hunting trips, and a groundman for Lower Valley Energy. Once Jodie graduated High School, LDee and Janyce relocated to Lake Havasu City, Arizona where he became an electrician.
His Wyoming roots ran deep and eventually pulled him back home in 2002. LDee had a deep love for his daughter Jodie, his grandchildren and great grandchildren. LDee is survived by his wife Janyce, of 50 years, daughter Jodie and husband Lance McYoung, granddaughter Kaitlyn and husband Karson Wilde, grandson Garrett and wife Attisyn Chadwick, and four great grandchildren, Korbyn, Quoi, Kamri and Kepler, siblings; sister, RaNell and Bert McNeel, brother, Lael and Debbie Hemmert, and sister, Susan and Roen Perry.
LDee is preceded in death by his parents Wendell and Dorothea Hemmert and brother-in-law Bert McNeel.
A Celebration of Life will be held in early summer. Time and location to follow.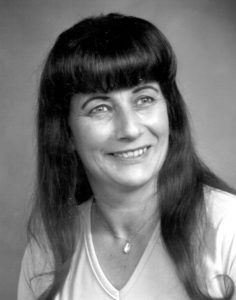 It's with heavy hearts the family announces the passing of Monna Tyler on April 5, 2022. She was born Monna Rae Skinner in Bedford, Wyoming on July 15, 1938, the fourth of six children born to LeRoy and Zelta Skinner.
She spent her childhood playing with friends, picking wild berries (eating more than she brought home), doing chores, and attending church in Star Valley. Growing up in the small mountain community instilled in Monna characteristics that would last her lifetime; love of family, a great work ethic, loyalty, toughness, and a love for the mountains. After graduating Star Valley High School, she attended LDS Business College of BYU.
On May 16, 1959, Monna married James Hindman. To this union came five children; Brad, Janet, Juli, Tracy, and LeRoy. Monna's children were always her number one priority and she sacrificed much of herself in assuring their health and happiness. Due to circumstances beyond her control, her union with James came to an end.
On July 16, 1973 Monna married Curnnel Tyler. They enjoyed life together and had many adventures including world travel, camping, fishing, and being members of the Moose Lodge and the Eagles. Their union ended with his passing in October 1997.
Never one to be idle, Monna was always employed. She worked as a transcriptionist, volunteered for Planned Parenthood, spent decades as the best waitress in town and was a cashier at Walmart until health issues forced her (kicking and screaming) into retirement at the age of 81.
Anyone who knew Monna knew she was a firecracker with a great sense of humor and a love for Elvis. She remained that way right up to her hour of passing; joking and laughing with family, friends, and hospital staff. This amazing woman always did things her own way and her death was no exception. She passed peacefully and, on her terms, while listening to Elvis.
Monna is survived by her children, Brad Skinner, Janet McNeel, Juli Doyle (Bob), Tracy Hindman, and LeRoy Hindman (Johnna) and her brother Don Skinner (Karen). She is also survived by nine grandchildren and ten great-grandchildren whom she loved with all her heart.
She was preceded in death by her parents LeRoy and Zelta Skinner, sisters Lola Skinner, Lois Turner, Verena Willis, Lana Skinner, and brother Alma Skinner.

Let us know what you think!
Tagged:
Brent Leon Clegg
David Carl Wager
Julie Margaret Truchot
LDee Hemmert
Monna Tyler
Star Valley Wyoming newspaper
Star Valley Wyoming obituaries
Wyoming obituaries