Independent Obituaries: August 17, 2022
The following obituaries appeared in the August 17, 2022 edition of the Star Valley Independent.
For more area obituaries, please visit Schwab Mortuary.
For more resources including headstones, please visit the Star Valley Historical Society.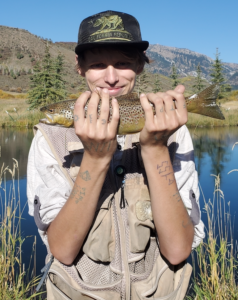 Our beautiful son Andrew Bradley Breidenstein has passed away in a car accident.
We love you Andrew and so many of our wonderful Star Valley community do as well because you lived here your whole life!
Andrew was an amazing young adult at 20 years old. Living on his own but finding it hard.
He always stayed true as a young adult with help from me and his mother!
We love you son with all of our heart and souls combined!
Andrew left us but he has three siblings (Kiara Kowalski 14, Evangeline Breidenstein 8, Keifer Breidenstein 7) who miss him also terribly along with his parents (Tarra and David Breidenstein).
Let us know what you think!
Tagged:
Andrew Bradley Breidenstein
Star Valley Wyoming obituaries
Wyoming obituaries