Independent Obituaries: August 21, 2019
The following obituaries appeared in the August 21, 2019 edition of the Star Valley Independent.
For more local obituaries, please visit Schwab Mortuary.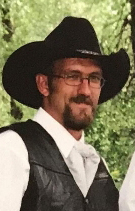 Brandon Astle was born May 14, 1980 in Afton Wyoming at the old hospital to Jay and DeAnn Astle.
He died on August 2, 2019 at Simplot Smoky Canyon Mine in Idaho. Brandon grew up in Bedford. Brandon had a hard start in life. At 10 days old he was put back in the hospital for eight days with yellow jaundice. That is why he tanned up so well every summer. He attended elementary school in Thayne, SV Jr High in Afton and graduated from SV High School in Afton. He lived in Thayne during the week and Rigby Idaho on most weekends.  Brandon never married but had a girlfriend named Kim for 11 years. He worked for Kilroy LLC at the time of his death.  He is a member of The Church of Jesus Christ of Latter-day Saints. He always wanted to join the military but he couldn't pass the physical. At 15 he had surgery on his feet and that's when we were told he also had cerebral palsy. Then we understood why he had problems with fine motor skills and his walking. He didn't walk until he was 16 months old.  He leaves behind his parents Jay and DeAnn Astle, sisters Holly Granacha, Amanda Astle, brothers Christopher Astle (Carolina), and Derek Astle (Rebecca), two nephews, seven nieces and a lot of friends.He also leaves behind his girlfriend Kim.He took on the role of father figure to Kim's children, Dillon, Brianna and Kelli. He became grandpa to two little ones, Thomas and Hazel. Funeral services were held on Saturday, August 10, 2019 at the Bedford Ward at 1:00 p.m.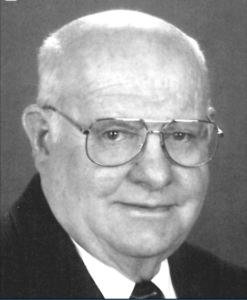 Horace LaRoyce Nield, 88 passed way Monday July 22, 2019 at the Star Valley Care Center. Funeral Services were held Saturday July 27, 2019 at the Salt River Ward Chapel. Interment was at the Afton, Cemetery.  He was born on November 1, 1930 in Afton to Seth Horace and Ella Vietta Nield. As the youngest of seven children on their dairy farm, he learned to work hard and put family first. He loved his parents and valued their examples and teachings throughout his life. They didn't have much but they had faith and they had each other and that made it enough.  At the age of 7 He broke his leg when a horse fell with him. The break was a bad one, he was in the hospital for six weeks with five gallon buckets of water strapped to his leg. He even spent his 8th birthday in the hospital and missed so much school that he had to repeat a grade.  When he was 16 he got mad at a teacher and quit school. His dad didn't say anything to him about it, just put him to work. He dug the family's septic system by hand during the winter. His dad kept him so busy that he was really happy to go back to school the next year. Being two years behind in school had its perks, he was able to graduate with Billie in 1950.  Royce and Billie took a fancy to each other early on. They knew they were meant to be together. On November 1, 1950 (his 20th birthday) he was married to Billie Renee Cazier in the Logan Temple. Royce always said that Billie was the best birthday present he ever received. Royce and Billie bought their first and only home just before getting married. At this home they had many strangers enter but left as good friends. They welcomed everyone in with open arms.  Royce worked with his dad on the farm most of his life. There was a short time when he and Billie lived in Murray, Utah and he worked as a plumber. Billie and Royce decided to return to Star Valley after living in Murray for about a year and take over the farm for his dad. Royce worked at the saw mill, airport, and worked as a hunting guide for many years. However, his heart was always at the farm. Royce was a hard worker and took great care of his animals, and it showed. The farm was even given the honor of being named the top dairy in the whole state of Wyoming. He was a member of the PigginString Riding Club, raced Cutter races and had a cow cutting horse, Little Peppy 3.  Royce and Billie had their hands full with their six children Cleve, Judy, Jed, Renee, Jill, and Loyce. They love their family deeply and their home and family became their center. The death of their oldest son, Cleve, was incredibly painful and a very challenging time. In spite of his own broken heart, Royce supported and helped his family face this tragedy with faith.  Royce was a man of faith and served in various callings in the church elders quorum, young men, and home teaching assignments. Serving as initiatory temple workers in the Idaho Falls Temple was a calling Billie and Royce particularly enjoyed doing together. They made the two hour drive once a month for nine years. They studied together and it was such a wonderful time for them. They really loved doing this work.  Royce was a remarkable man worth honoring and remembering. He loved his family, worked hard, and trusted in the Lord. He valued his friends, adored his grandkids and great grandkids, and deeply loved his sweet Billie with his whole soul. He has left his mark on our hearts. He will be greatly missed and forever cherished.  He is always the jokester! Even at the end, he was still busting them out. Some of you may have been lucky enough to escape his electrocution prank phase, but I never trusted a pen or a piece of gum offered to me by Grandpa ever again. He would always say "Roses are red, violets are blue, sugar is sweet but not as sweet as you". With family he would say at the end but not as sweet as our sweet (name).
Royce and Billie have six children (11 with spouses), 45 grandchildren with spouses, 73 great-grandchildren, and 10 great great grandchildren for a total of 142 family members with three more on the way. That's a lot of people to love, but Royce always rose to the challenge and regularly commenting on how wonderful family his family is.  He is survived by his sweetheart of 68 yrs Billie Renee, children Judy (Joe Sokol), Jed (Marie), Renee (Dave Parker), Jill (Earl Jenkins) and Loyce (Tom Bowman), adopted daughters JaNoy Nield and Hidee Ludwig, lots of grandchildren, nieces and nephews, brother Bruce Walton, sisters-in-law Ardis Walton and Lue Jenkins. He is proceded in death by his son Cleve, his parents, brothers (Wayne, Don),sisters (Juanita, Nola and LaRee) as well as his in-laws.
Let us know what you think!
Tagged:
Brandon Astle
Horace LaRoyce Nield