Independent Obituaries: August 23, 2023
The following obituaries appeared in the August 23, 2023 edition of the Star Valley Independent.
For more area obituaries, please visit Schwab Mortuary.
For more resources including headstones, please visit the Star Valley Historical Society.

Robert Child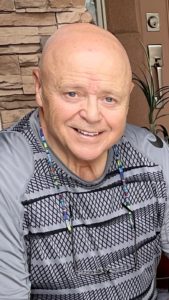 Robert D. Child, 74, passed away on Thursday, August 17, 2023. He was born in Afton, Wyoming to F. Doyle Child and Elaine Clark. He married Freida Brog in February 1969.
Robert was raised in Afton, Wyoming and graduated high school there. He attended Brigham Young University. He lived in Afton, Jackson, Evanston, Orem, and St. George. Robert was a realtor, property developer, bus driver, and eventually worked at a St. George hardware store where he loved to help and visit with customers. Robert enjoyed sports, cars, guns, music, family, and grandkids.
He is survived by his former spouse, Freida, of Draper, Utah, Mathew (spouse Jenifer) of Draper, Utah, Cody (spouse Darien), children Semry and Brierly of Midway, Utah, Benjamin, children Kayli and Sofina of Lehi, Utah, Melissa, children Aidan, Easton, Greyson and Bridgette of Draper, Utah, and Nicklaus, son Jaxon, of St. George, Utah. He is also survived by his sisters Pat Davis (spouse Tom) of Afton, Wyoming, Betty Child of Afton, Wyoming and Susan Child of Lake Butler, Florida.
Robert is preceded in death by his parents Doyle and Elaine and brother Clark.
Interment will be in the Afton, Wyoming Cemetery.
In lieu of flowers, donations, please leave kind thoughts or memories at www.schwabmortuary.com or www.spilsburymortuary.com.
Ida Hokanson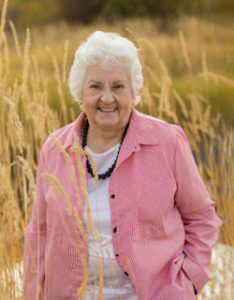 Ida Lynn Ranzenberg Hokanson returned to the arms of our loving Heavenly Father at the age of 88. She passed away August 12, 2023 peacefully at home.
She was born in Fairview, Wyoming October 11, 1934 to Charles Ranzenberg and Susan Maud Kennington. All of her family proceeded her in death:  She had 2 sisters. Velda (Jess) Hurd, Gerildene (Loraine) Bagley, and one brother Leo Kay (Mary) Ranzenberg, with Mom being the baby.  And Norda Beth S. Shepard an 'adopted' sister.
She attended high school in Afton at Star Valley High, with 78 in her graduating class.
Ida married Dee J. Hokanson on June 9, 1953 in the Idaho Falls Temple. They had seven children: LinDee (Annette) Hokanson,  both deceased, Jaralee (Bill) Wettstein, Randy (Suzie) Hokanson, Bob Hokanson, Laurie (Bobby) Gibb, Kenny (Monica) Hokanson, and Kris (Gary) Foreman. They were all born in Afton Wyoming. So far they have 30 grandchildren, and 36 great grandchildren, with one more on the way!
Ida worked as a waitress at the Silver Stream, a clerk for Eva (Grandma) Hokanson at the Freedom Post Office for six years and Post Master in Freedom for twenty years. She was built out of patience. She helped Dad with whatever horse project or the current camping and fishing trip he had planned.
Mom and Dad served two missions as a couple for The Church of Jesus Christ of Latter-day Saints. Their first mission was in Africa, where they served in Kenya, Uganda, Tanzania and Ethiopia. The second mission was to Nauvoo. Mom served as a hostess in each of the venues while Dad worked with the horses.
She was always giving service and helping others. She was active in The Church of Jesus Christ of Latter-day Saints all of her life. She served as Relief Society President, in the Young Women, with Cub Scouts, in the nursery and many other positions.
She and Dad liked to travel together. She loved to sew and make quilts. She was a wonderful cook. She loved to grow a vegetable garden and care for her flowers, like her Mom.
They lived in the same house for 66 years of their marriage. Lately they lived in St. George six months of the year where they attended the St. George 27th Winter Branch and the other six months in the Freedom Wyoming Ward.
There was a viewing Friday, August 18, 2023 at the Schwab Mortuary 211 Jepperson Rd. Thayne from 6-8 PM. Funeral services were held in the Freedom Chapel at Noon on Saturday, August 19, 2023, with a viewing preceding the funeral from 10-11:45 in Freedom.
The interment immediately followed at the Freedom Cemetery.
Let us know what you think!
Tagged:
Ida Hokanson
Robert Child
Star Valley Wyoming obituaries
Wyoming obituaries