Independent Obituaries: August 3, 2022
The following obituaries appeared in the August 3, 2022 edition of the Star Valley Independent.
For more area obituaries, please visit Schwab Mortuary.
For more resources including headstones, please visit the Star Valley Historical Society.


Anita Anderson of Star Valley Ranch passed away on July 24, 2022.
She has been a resident for over 39 years with her partner Ron Mueller.
She was a pioneer in word processing and worked for Mattel for a number of years. She built a cabin she loved in Island Park, Idaho with her late husband Chuck, who preceded her in death in 1982.
Anita loved winter sports, skiing, snow shoes and snow mobile, even though she could never keep warm.
She golfed as often as she could and she loved her friends and her wonderful life in the beautiful Salt River Range of Wyoming.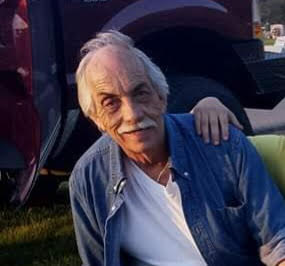 Earl Jay Perry was born April 26, 1950 in Afton, Wyoming to Henry Yates and Dora Cazier Perry. He was welcomed by two older brothers, Valdean and Duane. Five years later, a sister , Jewel was added to the family.
Jay attended Elementary and Junior High in Afton. Jay graduated from Seminary and Star Valley High School.
At an early age, he learned to bake, cook and clean house. He enjoyed planting flowers and taking care of his yard. He was a handyman and could fix almost anything.
He frequently provided a home for orphaned kittens. His favorite was named ,"Kitter" which was doll bottle fed and cherished throughout his life. Jay loved all animals and helped them when hurt.
He had a good memory for people's name, birthdate and important events. He provided care for his mother in her home for several years.
He attended Barber School but chose to work in the food industry. He ran 5 different restaurants before managing the Elk Horn Restaurant in Afton. He worked long hours to keep the restaurant open until his declining health forced him to retire.
Jay never judged an individual by their background. He provided meals or money for the homeless, financially strapped individuals and their family. He provided employment opportunities for the young and the elderly.
He was a member of The Church of Jesus Christ of Latter-day Saints.
He passed away March 6,2022 at the Parkview Rehabilitation and Care Center in Burley, Idaho surrounded by his family.
He was preceded in death by his parents, brothers, grandparents Henry and Eleanore Perry; Earl and Fannie Cazier, Cole Perry, aunts, uncles, cousins and many friends.
He is survived by his sister, Jewel Johnson and family, Tom Johnson, sisters-in-law Janet Perry, Kenna Perry and their families. aunts Luedene Jenkins, Billie Nield, Florance Greaves, many cousins and friends. Special thanks to Kelly O'Keefe and Tom Nager for providing shelter, acceptance, care and friendship for many years.
A graveside memorial service will be held Saturday August 6, 2022 at 12:00 pm. in the Afton Cemetery.

Let us know what you think!
Tagged:
Anita Anderson
Earl Jay Perry
Star Valley Obituaries
Wyoming obituaries