Independent Obituaries: August 5, 2020
The following obituaries appeared in the August 5, 2020 edition of the Star Valley Independent.
For more area obituaries, please visit Schwab Mortuary online.
For more historical obituaries as well as headstones, please visit the Star Valley Historical Society.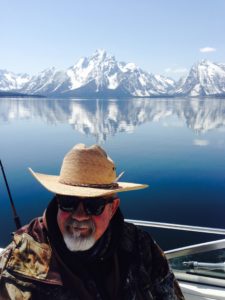 John Bruce Adams, 75 passed away peacefully in his home on August 1st, 2020 in Alpine.
Bruce was born in Columbia, Missouri and grew up in Arlington, Virginia. He graduated high school in 1963 from Arlington. After graduating high school, he and a friend traveled across the country to California. While traveling through Wyoming he saw the Tetons for the first time. Inspired by the magnificent beauty he knew that he would always live in Jackson, Wyoming.
Bruce volunteered for military service in the US Army for the Officer Training Program and proudly served his country from 1967 – 1972. Bruce worked for the Grand Teton National Park in Moose, Wyoming. He then became the caretaker for the Barrel Family at Leeks Marina, under Slim Lawrence who was the ranch manager from 1971 – 1977. Slim Lawrence was the godfather to Bruce's sons Mike and Dan. He then became the Director of the Jackson Hole Museum from 1977 to the early 80's. This led to a career at Jackson Hole Mountain Resort as a Lift Operation Supervisor. He owned and operated Jackson Hole Small Engine. He later worked for Teton County Parks and Recreation until he retired in 2008.
Bruce was part of a high angle mountain rescue team for Grand Teton National Park and an avid mountain climber, hunter, fisher, and loved his family most of all. He climbed most peaks of the Teton range including Mount Moran. He was an Elk, Mason, and Shriner.
Bruce is survived by his wife Cheryl Ann Adams, two sons Michael B. Adams, Daniel L. Adams, two daughters-in-law Valerie L. Adams, Irina S. Adams, and 1 Grandson Burke M. Adams.
He was preceded by his daughter Shawna L. Adams in 1971, Parents John H Adams, Helen L. Adams, and Brother Lawrence K. Adams in 2019.
In loving memory of Papa Bear!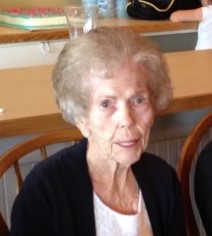 Thelma Fisher Crook, 95, passed away on July 25, 2020, at Morning Star Assisted Living in Idaho Falls, Idaho. She was born on June 18, 1925 in West Point, Utah to John Ira Fisher and Bertha Louise Parker Fisher. She grew up on the family farm in West Point, Utah with brothers Ira and Alton and sister Fern.
On June 11, 1947 she married V. Bruce Crook in the Salt Lake City Temple. They moved to the family farm in Star Valley, Wyoming where Bruce raised alfalfa and barley to sustain the beef cattle and a herd of milk cows.
Thelma worked in the creamery office in Thayne, Wyoming. She attended Ricks College and Utah State University where she earned a teaching degree. She went on to earn a master's degree from the University of Colorado in Greely. Bruce followed her and also earned a college degree. They ranched in the summer and taught school in the winter. They taught in Moose, and Jackson Hole, Wyoming. Thelma also taught in Etna and Thayne, Wyoming.
Thelma was a member of The Church of Jesus Christ of Latter-day Saints and served in several callings. She was an avid quilter and made sure most members of the family had a quilt. She was a member of the Daughters of the Utah Pioneers. She was elected to the board of the Lower Valley Power and Light. She was also elected to the Northwest Public Power board and served as the first woman president of that board.
She is survived by daughter JoAnn Crook Jones (Ron), five granddaughters, 12 great grandchildren and three great-great grandchildren. Bruce, her son John and her parents and siblings preceded her in death.
Tagged:
John Bruce Adams
Star Valley Wyoming obituaries
Thelma Fisher Crook
Wyoming obituaries