Independent Obituaries: December 14, 2022
The following obituaries appeared in the December 14, 2022 edition of the Star Valley Independent.
For more area obituaries, please visit Schwab Mortuary.
For more resources including headstones, please visit the Star Valley Historical Society.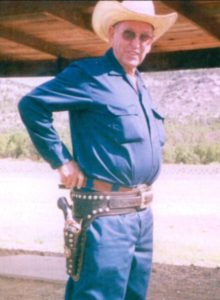 Wayne Braley Baker passed December 6, 2022, at the age of 98 after a long and busy life. He was born in Afton, Wyoming, August 15, 1924, to William Alonzo and Blanche Braley Baker, number 6 of 9 children.
From childhood, Wayne possessed the fortitude and determination to be successful. During the summers, he worked long days on local farms. In his spare time, he would gather scrap metal to sell, collect and sell the wool and bones from winter-killed sheep, and trap muskrats and sell the hides. All of this was in addition, of course, to working his household chores and tending to the family livestock.
At the age of 16, he received a permit from the forest service to cut cedar posts. He hired 2 kids his age and a 25-year-old man to assist him with the cutting, harvesting, and distribution of these posts to local farmers.
When a severe car wreck prevented him from completing his school year, Wayne went to California at 17 to live with his brother and earn money to complete high school, arriving December 6, 1941. He got a job delivering telegrams, bicycling up to 100 miles a day. He later got a job at a shipyard welding with his cousin Max.
Wayne enlisted in the Army Air Corp and was trained as a flight engineer and top-turret gunner. He saved his plane and crew of 10 twice under very harrowing circumstances and was awarded the Distinguished Flying Cross. He remained a patriot all his life and gave copies of the U. S. Constitution with his autobiography "Above the Clouds, The Story of an American Entrepreneur".
While visiting his cousin in Ogden on leave, he met Mariam Meister. They were married October 4. 1945. They had 8 children, 41 grandchildren, 105 great-grandchildren, and 19 great-grandchildren – 165 descendants.
Wayne worked as a carpenter with his brothers and he and Mariam later built a home in Great Falls, Montana, and in Roy, Utah, doing most of the work themselves. They had a resale shop in Roy, Utah, when Wayne became aware of the potential in scrapping out mines in Carbon County, Utah. They moved their family to the ghost town of Rains in 1956 while he scrapped out Rains and Spring Canyon mines. They founded Mountain States Machinery and Supply in Carbonville which was awarded the 1967 Industrial Achievement Award of Utah for the most aggressive development of a company in that year.
They bought and dismantled the railroad bridge at Consumers and Wayne used the giant beams to build several bridges. They scrapped out Lion Coal at Wattis and built Plateau Mine which was successful for many years. He holds patents for inventions he used at the mine. (He also has several gun patents.)
He was an excellent marksman. His father would challenge men to shoot against Wayne when he was very young and he would usually win the match. When he and Mariam sold the mine, they invested in Rocky Mountain Arms. They bought an old homestead near Freedom, Wyoming and founded Freedom Arms, which is known worldwide for excellent handguns. Wayne later turned the company over to his sons and son-in-law and went back to metal fabrication, designing and building close to 100 steel bridges, the last at age 95. He built and designed many other projects as well.
He loved to learn, especially science and history. When illness made it impossible to build bridges anymore, he continued to study, using his iPad to watch history and science programs. At the time of his 98th birthday, he was watching histories of the U. S. Presidents and had reached Fillmore.
He always attributed his success with their many ventures to Mariam who was a full partner in all that they did. She was his sweetheart, his mentor, and his partner for 73 years. They worked and traveled the world together. He missed her terribly and didn't enjoy life without her.
Wayne is survived by children Connie (Don) McCourt, Christine Wilshaw, Claudia (Ron) Hartley, Bob (Patrice) Baker, Susan (Mike Hepworth), Don (Claudia), and Bonnie (Corey) Pantuso and his sister Elcie Walker. He was preceded in death by his parents, wife Mariam, son Alan, daughter-in-law Sandy, son-in-law Russ, granddaughter Jodi, great-granddaughter Candice, and great-grandson Tucker. He was also preceded by brothers Lloyd, Carl, Dennis, Rex, Lester, and sisters Vella and Margie.
A viewing will be held Friday, Dec. 9th at Schwab Funeral Home, 211 Jepperson Rd., Thayne, Wyoming, 6:00-7:30 p.m. The funeral service will be at Freedom Ward, 1556 Hwy 239, Freedom, Wyoming, on December 10th at noon with a viewing, 10:00-11:45 a.m.

A beloved wife, mother, and friend, Layna (Johns) Haderlie, passed away peacefully on Thursday, December 8, 2022, after bravely enduring many years with Alzheimer's disease. She fought until the very end to stay with her family but has been lovingly welcomed by family and friends on the other side of the veil, especially her parents who she missed for many years.
Layna was born on September 16, 1946, in Afton, Wyoming. She is the youngest child and only daughter of Albert and Arlene Johns. She has two older brothers, Delman A. and Farrel L. Layna graduated from Star Valley High School in 1965 and attended BYU. While attending BYU, she married Ronald Gale Haderlie on December 9, 1967. Over the next 10 years, they welcomed a son, Kade R., and two daughters, Kyliann and Kamilyn. They were sealed as a family for time and all eternity in the Logan, Utah temple on April 26, 1980.
Layna spent her entire life in Afton except for a short period of time when she lived in Provo, Utah, while attending BYU. Layna worked many jobs throughout her life and worked side by side with her husband to run a dairy farm and a feed mill for many years. Of all the jobs she had, being a mom to her three kids was her most important job. Her kids were everything to her and she loved them with all her heart. She supported them in everything they did and sacrificed much on their behalf. She was a loving grandma to seven grandchildren whom she loved dearly.
Layna is known and loved by many people in the valley. She followed in her mom's footsteps by serving others and was often found delivering a home cooked meal to someone. She is a member of The Church of Jesus Christ of Latter-day Saints and expressed her deep testimony of the Savior through her example of love and service. Even while battling breast cancer, she was always thinking of her family and others before herself.
While battling Alzheimer's disease, she was blessed to be cared for and cherished by her husband, Ron, as well as many friends and family members. Although we will miss her tremendously, we rejoice that she is at peace and has been reunited with her parents and brothers.
Layna was preceded in death by father, Albert, her mother, Arlene, and her brothers, Delman and Farrel.
She is survived by her husband, Ron, and her children Kade Haderlie, Kyliann (Kasey) Erickson, and Kamilyn (Raymond) Ball. She is also survived by her grandchildren: Kyler, Madison, Kasen, Kaden, Jackson, Kaytlin, and Evan.
The family is grateful to everyone for their care and concern of Layna over the last few years, especially those close friends who cared for her and checked on her regularly.
Viewings will be held on Friday, December 16 from 6-8 p.m. and on Saturday, December 17 from 10 am to noon. Both viewings will be held at Schwab Mortuary. A private family service will be held in lieu of a public funeral. She will be buried at the Afton Cemetery.  In lieu of flowers and meals, please hug your loved ones and hold them close this Christmas season.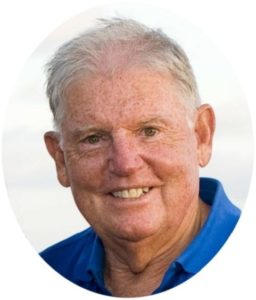 Bob Hart Whitney, our devoted father, husband, grandfather, brother, teacher, coach and friend, passed away surrounded by his family, and returned home to his Heavenly Father on November 23, 2022 after a hard fought battle with Lymphoma.
Bob was born on November 15, 1938 to Viola Cleone Hart and Fayette Mellor Whitney in Afton, Wyoming. Bob and his family later moved to Idaho Falls, Idaho where he grew up playing and loving all sports and art. He graduated from Idaho Falls High School in1957.
He received a baseball scholarship to USC. Unfortunately, an injury ended his baseball career but he went on to pursue his other passion, art, and graduated from the University of Wyoming in 1964 with his bachelor's degree in art and political science and later obtained a masters degree in education.
In the early 70's as an art teacher and coach at Bonneville High School in Idaho Falls, Idaho he established the first baseball program and then he started the Art Society, both of which are still in place today. Bob was an unparalleled trailblazer in the field of education. He taught and coached there for over 21 years. He then went on to accomplish similar goals at Downey High School in California as an art teacher and golf coach for another 15 years. Throughout his career he coached championship sports teams and instructed international award winning artists. He received many honors for teacher of the year and outstanding art instructor. He had an art commission for the Denver Broncos and opened a studio/gallery for a time. Bob was an inspiration and mentor to thousands of students, budding artists and athletes and has stayed in touch with hundreds of them throughout his life.
Bob or "Whit", as most people knew him, was a huge presence and made an impact on all around him. He was an inspiring leader with a vibrant personality. Bob was not the quiet, rule following type and "slow" was not in his vocabulary. He did everything fast, whether it was driving, walking, pulling his golf bag, washing his car, or just living. He was generous, gregarious and counted everyone as a friend. He created many timeless relationships. He lived large and loved big.
Bob's greatest pride and joy were his three children, Anjee, Tiffany and Jason. There was never a dull moment with Bob Whitney as your father. Life was full of adventure, sports, learning experiences that to some might have seemed like near death experiences and always the knowledge that dad loved us unconditionally and was our biggest fan.
Bob was also a dedicated grandpa. He traveled all over the country visiting his grandkids and attending their baptisms, graduations and sporting events. He also provided great adventures for his siblings, Kent and Fayette, and his many nieces and nephews.
Bob fell in love with, and married, Kristine Everett Meyers in February, 1997 after they reconnected at a high school reunion. They lived in Huntington Beach for 25 years until Bob's passing. Their home in Huntington Beach was a gathering place where many forever memories were made by all family and friends who visited and were welcomed there.
Bob was a devoted member of the Church of Jesus Christ of Latter-day Saints. A spiritual giant, he touched the hearts of all who knew him. He lived his life as an example of the testimony he had of the gospel. He loved his Savior, Jesus Christ, and we have no doubt he was welcomed home with loving arms at his passing. Oh, how he will be missed!
Bob is survived by his wife, Kristine; his three children, Anjee, Tiffany and Jason; ten grandchildren, Haley, Chandley, Preston, Jordan, McKenna, Logan, Austin, Paityn, Kallyn and Cole; three great grandchildren, Koda, Violet and Onyx; brother Kent; sister Fayette.
Memorial services and a celebration of Bob's life were held in California on November 26, 2022. A Memorial Service will also be held in Afton, Wyoming on December 10 at 12:00 pm at Schwab Mortuary in Afton with subsequent interment at the Afton City Cemetery. All are invited to attend. To honor Bob's life and memory the family asks that you either give blood or donate to the American Red Cross.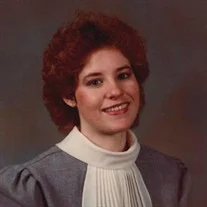 Kathryn Turner Whiting, 59, passed away on December 6, 2022 at her home in Kearns Utah. She was born July 15, 1963 to Bruce H and Marilyn Katherine Brown Turner in Afton, Wyoming.
She graduated from Star Valley High School in 1981 where she enjoyed marching band, photography and being one of the yearbook editors. She then went to Ricks College where she graduated with an Associate's degree in Special Education. While at Ricks, she met the love of her life and best friend Steven Ray Whiting. They were married in the Idaho Falls Temple, April 26, 1985. They were blessed with four children: Tyson, Krista, Isaac and Garrett. She loved being a mom and was so very proud of them.
Kathryn served in many callings in The Church of Jesus Christ of Latter-day Saints. Some of her favorites were Primary and Young Women's presidents. She loved teaching Primary.
She had a great love for scrapbooking, reading, and photography. She loved going to her kids' sporting events and dance recitals. She made longtime friends with the other parents at these activities.
She had a great sense of humor, and always made everyone associated with her feel better.
She was preceded in death by her parents Bruce and Marilyn Turner and her two infant sisters Kitsey and Pauline.
She is survived by her husband Steven Whiting, children Tyson, Krista, Isaac and Garrett, grandson Cassius Whiting, brothers: Wesley Turner, Delos Turner, Benjamin (Lisa) Turner, and sisters: Emily (Kelly) Smith, Denise (Doug) Gibson, Marie (Doug) Hunting, and Noralyn Ziesman.
Kathryn's funeral services will be held Friday, December 16, 2022 at 11:00 a.m. at The Church of Jesus Christ of Latter-day Saints Chapel at 5823 South 4800 West Kearns, Utah. Viewings will be held Thursday, December 15, 2022, evening from 6:00 to 8:00 p.m. and from 9:30 to 10:45 prior to the service on Friday. The interment will be at Elysian Burial Gardens at 1075 East 4580 South Salt Lake City, Utah immediately following the services.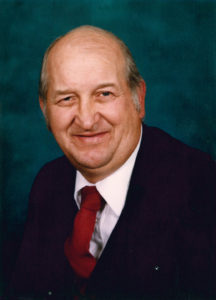 Our loving husband, father and grandfather Joseph Andrew Heiner, Jr., 88, passed away peacefully at home December 7, 2022. He was born July 8, 1934, in Bedford, Wyoming to Joseph Andrew Heiner and Sara Lydia (Rickenbach) Heiner. He was the youngest of five children.
Junior, as he was always called, graduated from Star Valley High School and then attended Ricks College where he graduated in 1956 with a bachelor's degree in Math.
On May 25, 1956, he married Reida Sharleen Crook in the Salt Lake City Temple and have been married for 66 years. Right after they were married he accepted a job with Douglas Aircraft as a weight and balance engineer. Later he worked for Aerojet General and then for Thiokol Corporation as a computer programmer and manager, where he retired.
Junior was an active member of The Church of Jesus Christ of Latter-day Saints, where he served in various positions and loved to sing in the choir. Later on in life he and his wife served in the Idaho Falls Temple as ordinance workers. Those who knew Junior knew that he was always willing to serve and that he would give help wherever help was needed.
He is proceeded in death by his parents, siblings – Thrilva, Charles, Gayle, LeRoy (RL), his daughter – Debra Sue (Heiner) Palmer, son in-law – Mark Stevens and a granddaughter – Valerie Heiner.
Junior is survived by his wife Reida Sharleen Heiner, and children: Alan Joseph (Suzanne) Heiner of Thatcher, Utah, Ruthan (Heiner) Stevens of Twin Falls, Idaho. He is the grandfather of 9 and the great-grandfather of 22.
Funeral services will be held Saturday December 17, 2022, at 12:00 noon, with a viewing prior to the funeral services on Saturday from 10:30 – 11:45 a.m. All services will be held at the Bedford Ward chapel.
Interment will be at the Bedford Cemetery.
Let us know what you think!
Tagged:
Bob Hart Whitney
Joseph Andrew Heiner
Jr.
Kathryn Turner Whiting
Layna (Johns) Haderlie
Star Valley Wyoming obituaries
Wayne Braley Baker
Wyoming obituaries